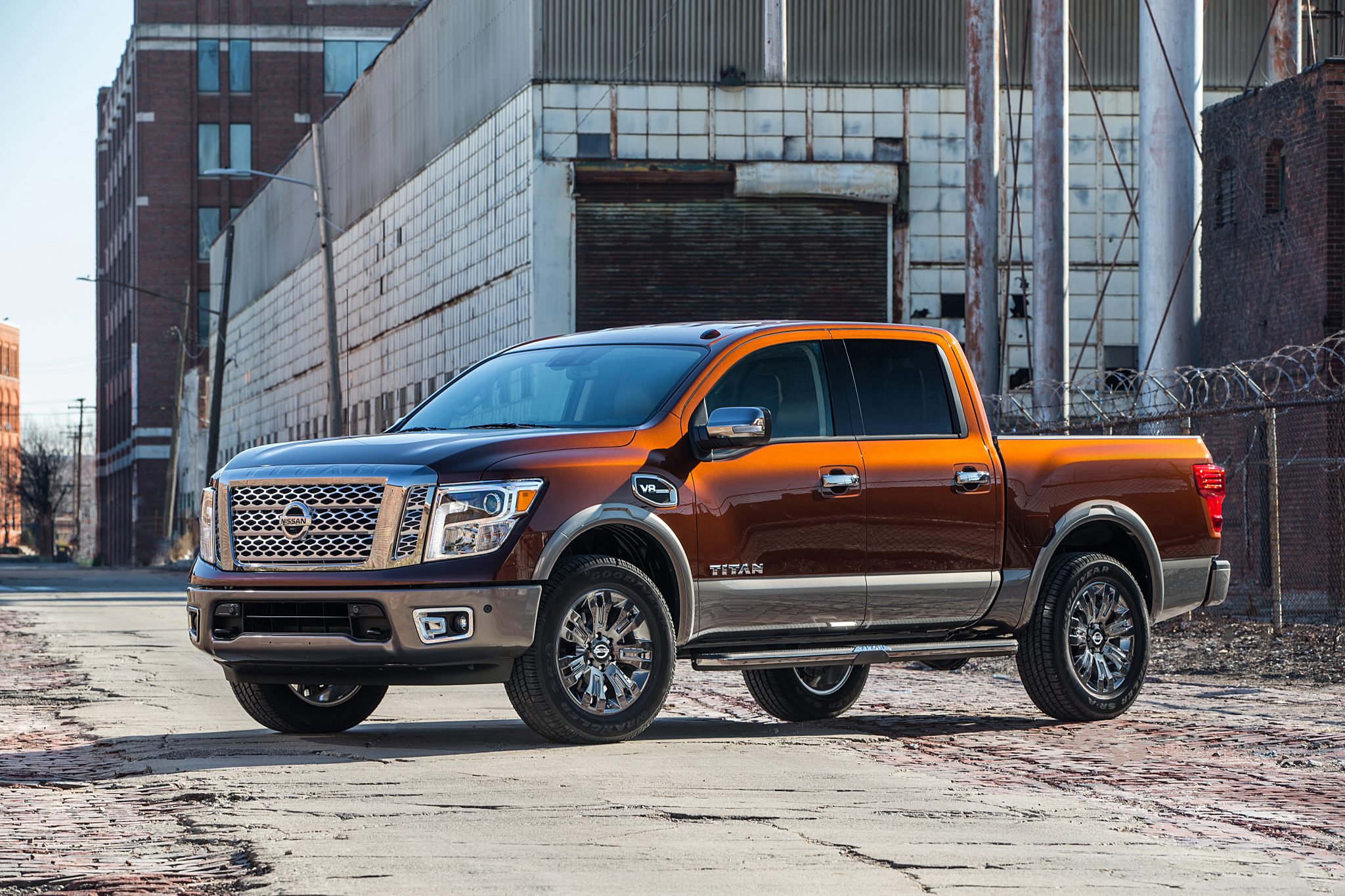 Coming from motoring.com.au, Nissan's chief of LCVs (Light Commercial Vehicles) is keen to bring the Titan into the Australian Market.
Speaking to Aussie media at the recent Tokyo Motor Show, Ashwani Gupta reckons that the Australian ute buyer is developing a taste for 'full-sized' rigs, like the Nissan Titan, Ram Truck and Ford F-250.
Australian love for vehicles like this boils down mostly to what lies under the bonnet, and the sheer quantity of engine that is under there. In the case of the Titan, it's a 5-litre turbo diesel V8, which makes 235kW and 752Nm.
While payloads aren't terribly dissimilar to typically sized dual-cab utes in Australia (900-1,000kg), where these big rigs shine is when it comes to towing.
Currently, full-sized American utes are only available through private importers who do conversions to RHD in Australia with full compliance. You can buy a Titan currently through Performax International, for example, which costs $139,000 for a Titan XD Platinum Reserve, which has lots of the optional luxuries ticked. It has a maximum towing capacity of 5.2 tonnes.
A once very powerful 4WD brand in Australia, Nissan has had trouble keeping market share in the big wagon and ute segments over the past few years. The Navara was historically #2 in Australia with the D40 and D22 models, but it has dropped back to 5th position nowadays, behind the Holden Colorado, Mitsubishi Triton, Toyota HiLux and Ford Ranger.
We reckon a Titan on Nissan's showroom floors would no doubt have a positive effect on the rest of the business. The presence of the Ram Truck and other importing businesses like Performax shows there is demand for this vehicle in Australia, despite the very high buy-in prices. Whether an OEM job would make it much cheaper will have to wait to be seen.
What do you think? Would a full-sized ute like the Nissan Titan be successful in Australia? Would you buy one?