First introduced in 2014, the New South Wales Police Raptor is again out on beaches and in National Parks across the state this summer. It is being utilised as both a talking point for 4X4 enthusiasts and maybe the odd speeding ticket. The imported Ford F-150 Raptor was originally funded by the New South Wales Centre for Road Safety, and has been used for high impact education with the New South Wales Police Force.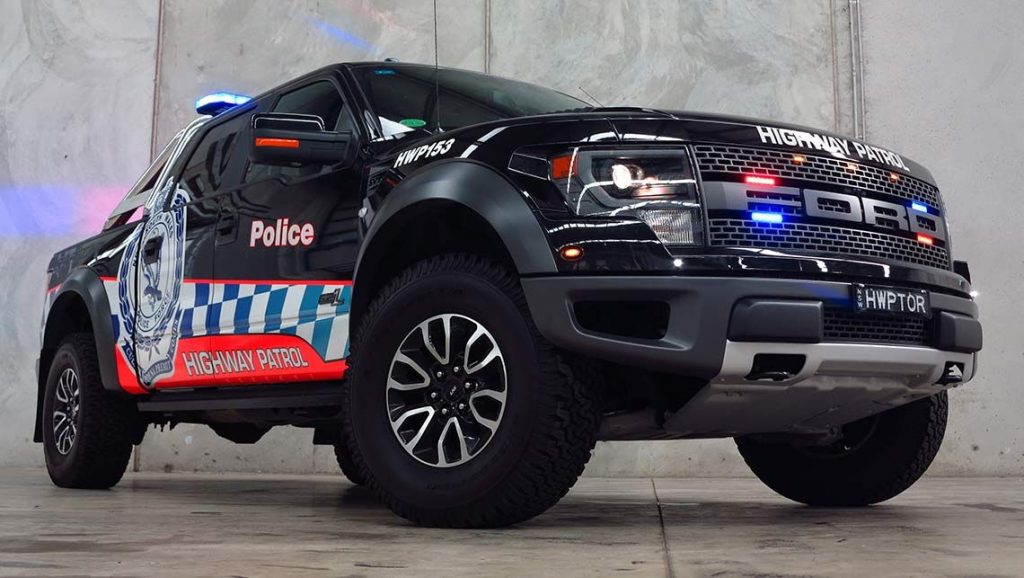 It has been used with local police trail bike teams in the bush and on the beach. Further, displayed at community events as the flagship vehicle for the NSW Highway Patrol 'high visibility' road safety campaign.
"It's about talking to car enthusiasts on their level and having them understand the technology we have available," said John Hartley, NSW Police Assistant Commissioner and Commander of Traffic and Highway Patrol back when it was first released.
The beast was originally imported from the US, and converted to right hand drive locally. The Police Raptor features a 6.2L V8 engine, Fox Racing shocks, a six speed auto, and worth around the $140,000 mark. Oh, it will also do 0-100 in about 7.1 seconds.
The pairing with the police trail bike teams has been for a crack down on unregistered bikes and vehicles used both in the states National Parks and beaches.
"The vast majority of motoring enthusiasts are safe drivers who do the right thing … but once more people realise how much technology we have to detect dangerous drivers (and catch them!), hopefully they'll be less inclined to break the law," said Assistant Commissioner Hartley.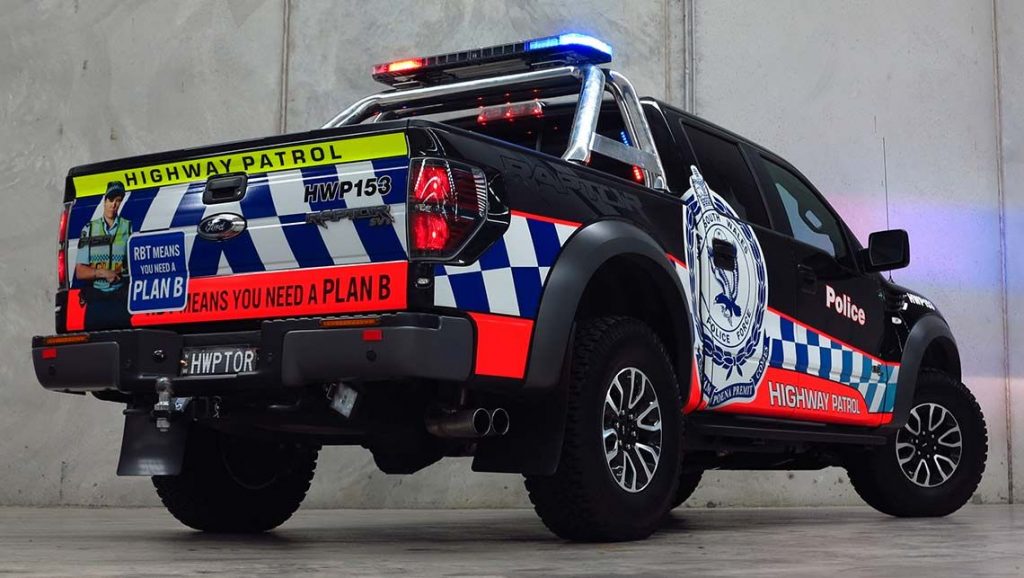 "(The F150 Raptor) will be used at community events at regional and metropolitan locations. The aim of the vehicle on display is to bring motoring enthusiasts and police together … and initiate discussion about road safety."
The Police Raptor is a rather awesome bit of kit. Keep up to date with the goings on around the state and #roastings with the NSW Police Force on Facebook.