Sunday 20th of August, 2017 marks 10 weeks until Season 10 of Pat Callinan's 4X4 Adventures hits Channel TEN! So what have we got planned? A lot actually!
Here's the full breakdown of what we'll be up to on Facebook:
Every Monday, a new poll will go live at 7pm AEST for 2 hours. It could be anything from your favourite outback pub, to VB vs XXXX, and we want your opinion! Tag your mates, family members and get the discussion rolling. Need to learn how to get involved? Keep scrolling to find out.
Every Wednesday will be a trip down memory lane, starting with Season 1 highlights, memories and never-seen footage. Week 2 will showcase Season 2 highlights, week 3 with Season 3 highlights, so on so forth.
WIN AWESOME PRIZES
To top it all off, we will be running a series of competitions through the Pat Callinan's 4X4 Adventures Facebook page, 10 competitions to be exact. How does this work? All you need to do is comment on the original post with your answer, story or photo and you're in the running to win! There are plenty of prizes on offer, anything from a collection of Pat's best-selling books to 4X4 accessories.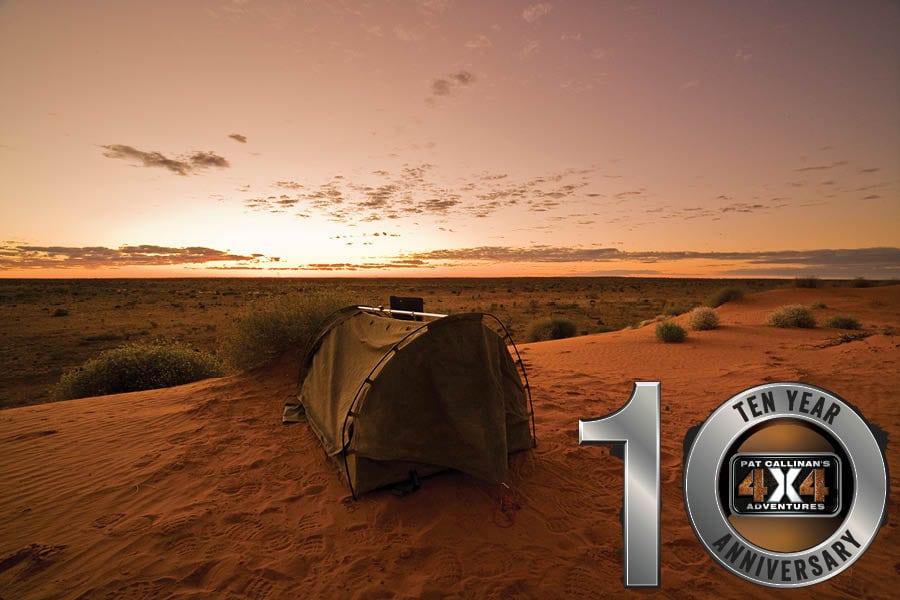 August 20, 2017 is the date you need to tune in to our Facebook page, put that in your calendar, phone, write it on the fridge. Do what you need to do to remember to get involved. We look forward to your opinions, insights, photos and more!
How to take part in the polls
To get us started every week, we will begin with a poll running from 7pm. We'll be asking anything from your favourite beer to your preferred destinations.
They are easy to take part in, so here's how you do it:
Log into Facebook (I hope you already got this far)
Search for Pat Callinan's 4X4 Adventures Facebook page
Look at what the poll is asking for and decide what your opinion on the matter is
Select the corresponding emoji with the image you think is the best
Tag your friends and family to see what they would vote for
Comment away if you feel like you need to
How to enter the competitions
There will be a new competition every Saturday at 10am, with entries closing 9am the following Friday. The winner will be drawn 5pm on Friday before the next competition goes live on Saturday. These competitions are the easiest you'll come across to enter.
How to enter:
Log into Facebook (duh…)
Check to see what we're asking this week
Attach the image as a comment to the ORIGINAL post
Provide the location and brief story (25 words or less unless stated otherwise) of the image
Post the image as a comment to the original competition post
There will be one winner and three runners up. Only 1 entry will be counted. Prizes will include a one year digital subscription to the magazine, Season 9 DVD Boxed Set and a $50 gift card to United Cellars as well as an extra prize relevant to that weeks competition. Please note that, by entering these competitions, you are giving us the right to repost your image on Facebook, as well as be tagged along with the image you supplied. The winning and runners up images may also be featured in a blog post on MR4X4.com.au. For full terms and conditions, please click here.
Be sure to like our Facebook page to stay updated!