Have a look at what just landed in the Pat Callinan's 4X4 Adventures office, this little beauty uses the latest fuel cell technologies to bring you neat and clean charging device that will work with all of your little electronic goodies!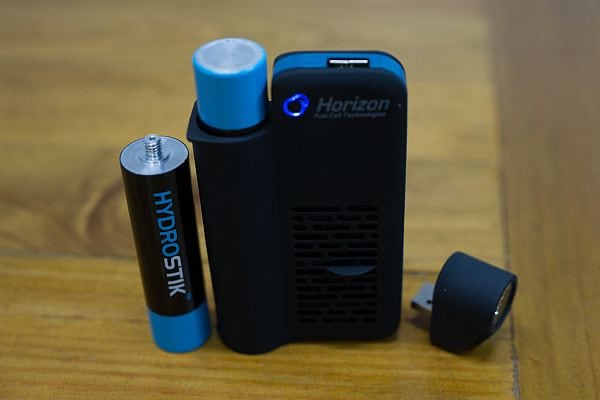 The Horizon Fuel Cell MiniPak feel genuinely 21st Century. Using battery shaped Hydrogen containers (each has as much power at 10 normal AA batteries, and is reusable), it feeds Hydrogen into a fuel cell that converts it into usable USB volt power. The byproduct? Water vapour!
The HYDROSTIK is made of a metal alloy that can store up to ten litres of hydrogen, and has enough grunt to recharge a power-hungry smartphone twice. When the battery is finished charging, don't throw it away! Just plug it into a HYDROFILL machine, add some water, and it will recharge the battery with hydrogen for reuse. 
Stay tuned for a full review, as we test out the capabilities of the Minipak in the real world.
For more information, go to http://www.horizonfuelcell.com/#!minipak/c156u to read more.