It's here! It's finally here!
Just moments ago Ford Australia finally gave us our first official look at the 2021 Ranger Raptor, and we've gotta say, it was worth the wait. We're not going to bore you by wafting on so let's get straight to the meat of it.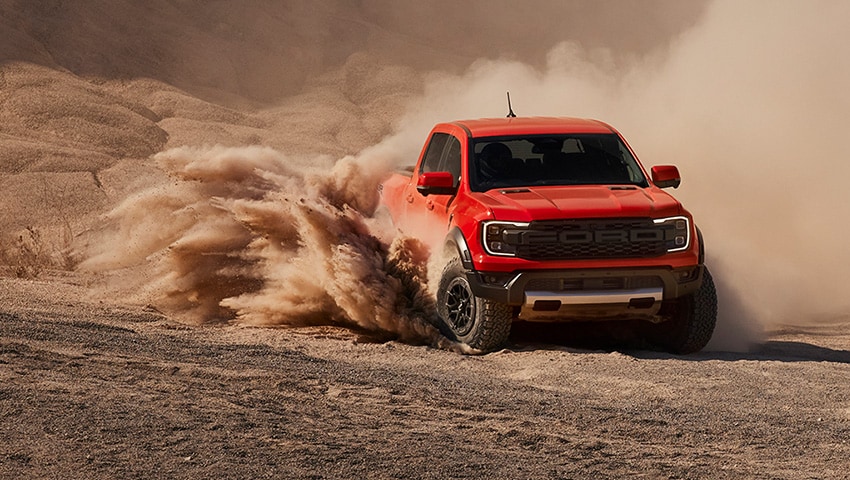 Engine
Critics panned the old 2.0 turbo-diesel motor and Ford listened. Under the bonnet is a 292kW, 583Nm twin-turbo V6 EcoBoost petrol motor. That puts it neck to neck with the original Raptor's 6.2 V8, in a vehicle weighing much less. If you pull up next to a V8 F150 Raptor in your new Ranger Raptor, you're winning the race. The cylinder block is of compacted graphite-iron construction helping it add up to 75% strength while reducing weight by the same amount. It's sporting the same anti-lag system first seen on the Ford GT, it keeps the turbo spinning for 3 seconds after the driver backs off the throttle.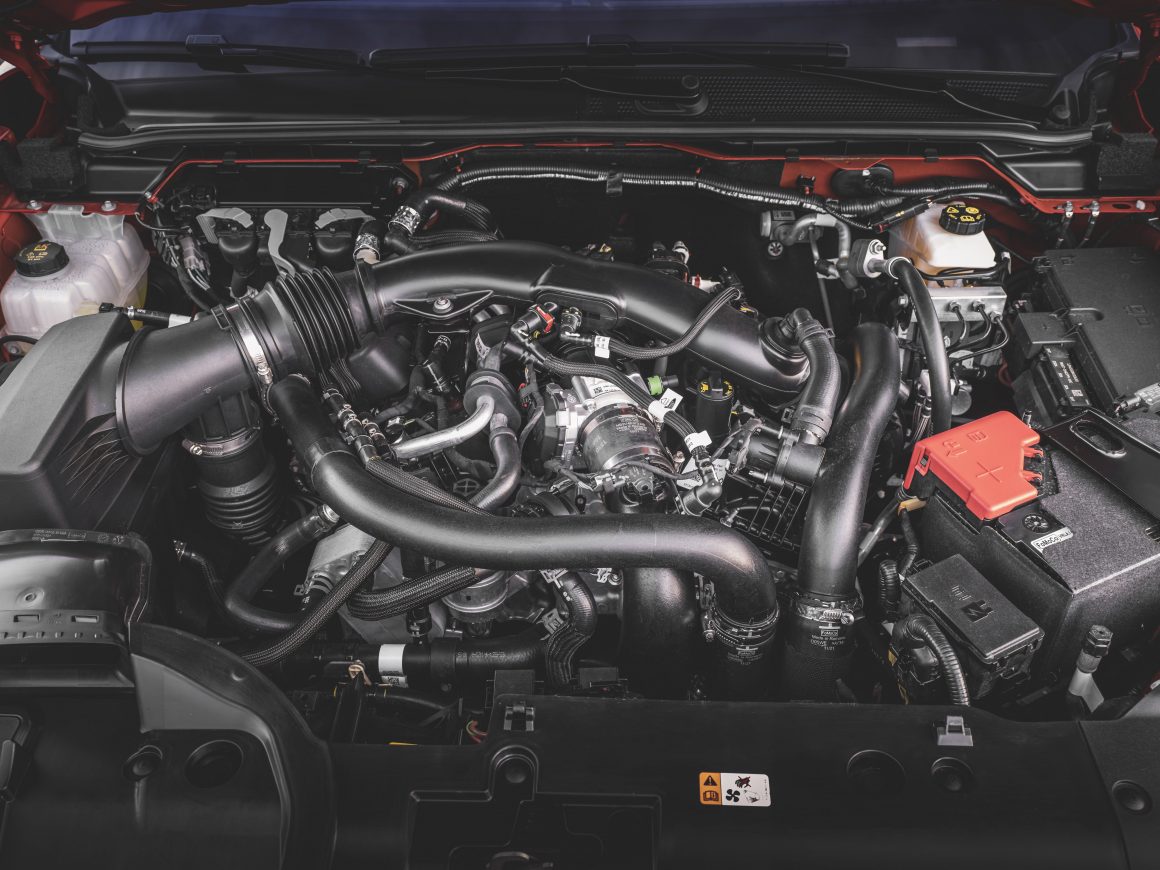 Driveline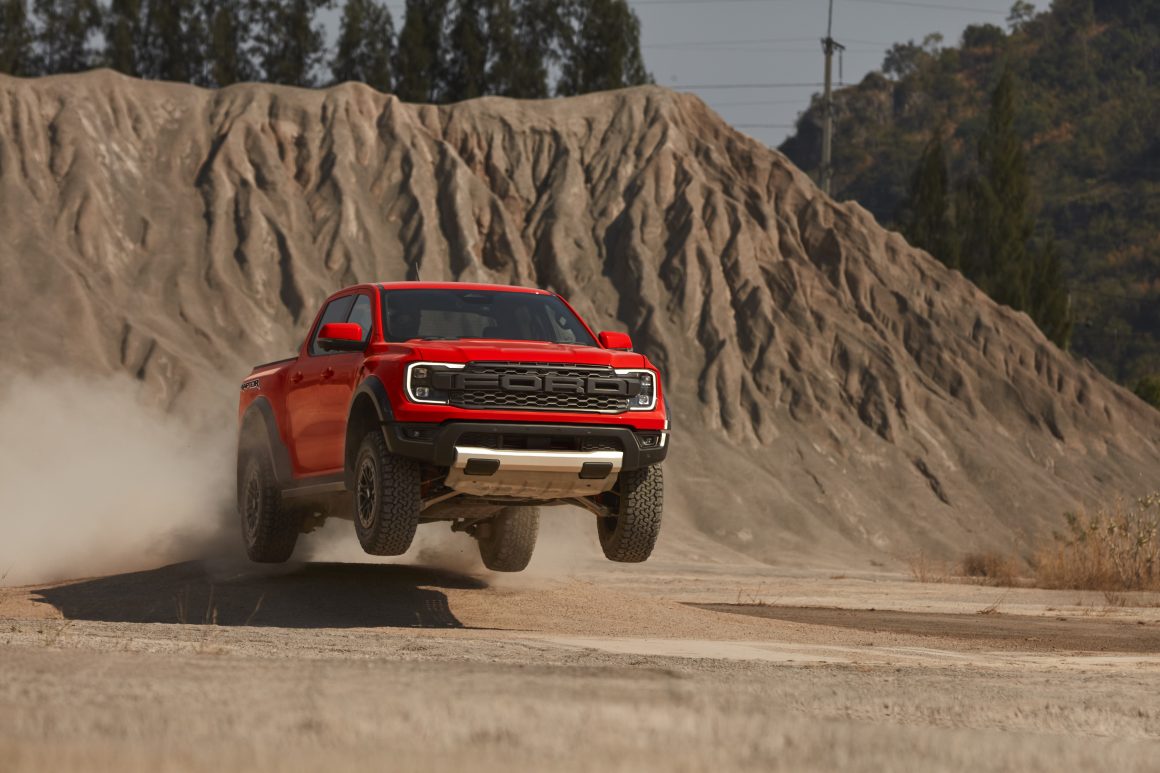 Fans of the 10R80 currently serving duties will be happy to know it's back and better than ever. It's now sending power front and rear full time much like the Everest, although the Ranger Raptor now sports electronically locking diffs front and rear further cementing its place as the most capable IFS ute money can buy.
Drivemodes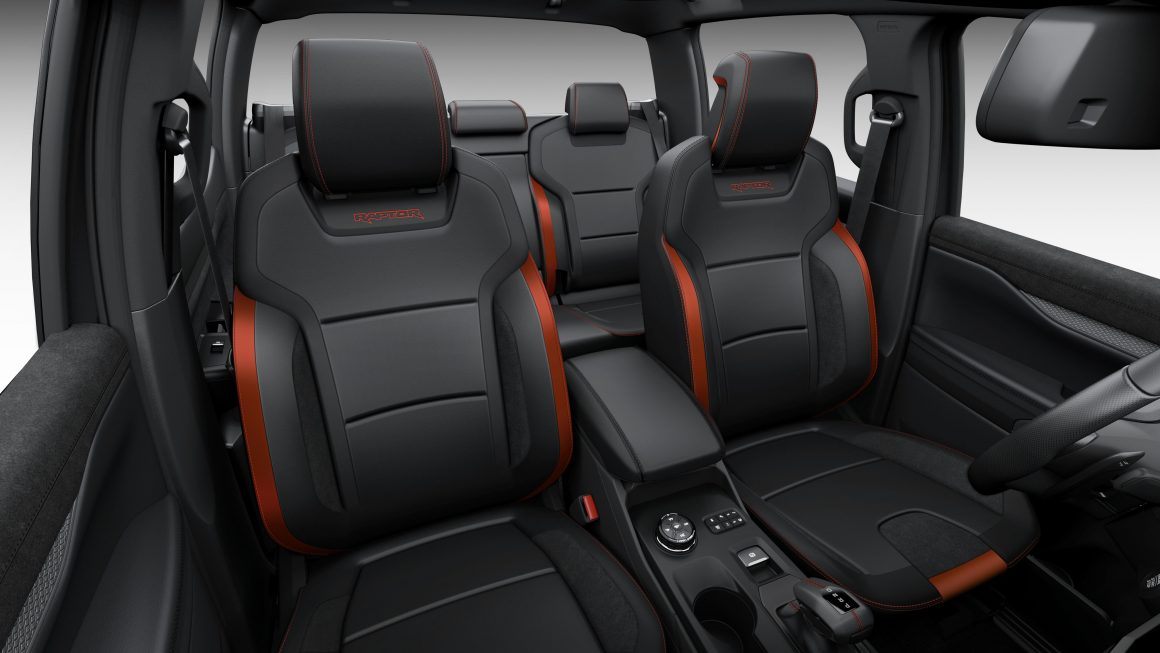 The beefed up Raptor sports 7 drive modes.
On-road
Normal – designed for comfort and fuel efficiency
Sport – more responsive for spirited on-road driving
Slippery – for more confident driving on slippery or uneven surfaces
Off-road
Rock crawl – for optimum control in very low speed driving over extreme rocky and uneven terrain
Sand – optimises gearchanges and power delivery for progress in sand and deep snow
Mud/Ruts – for maximum grip during launch and maintaining vehicle momentum
Baja – sets all systems to maximum attack for peak high-speed off-road performance
The Chassis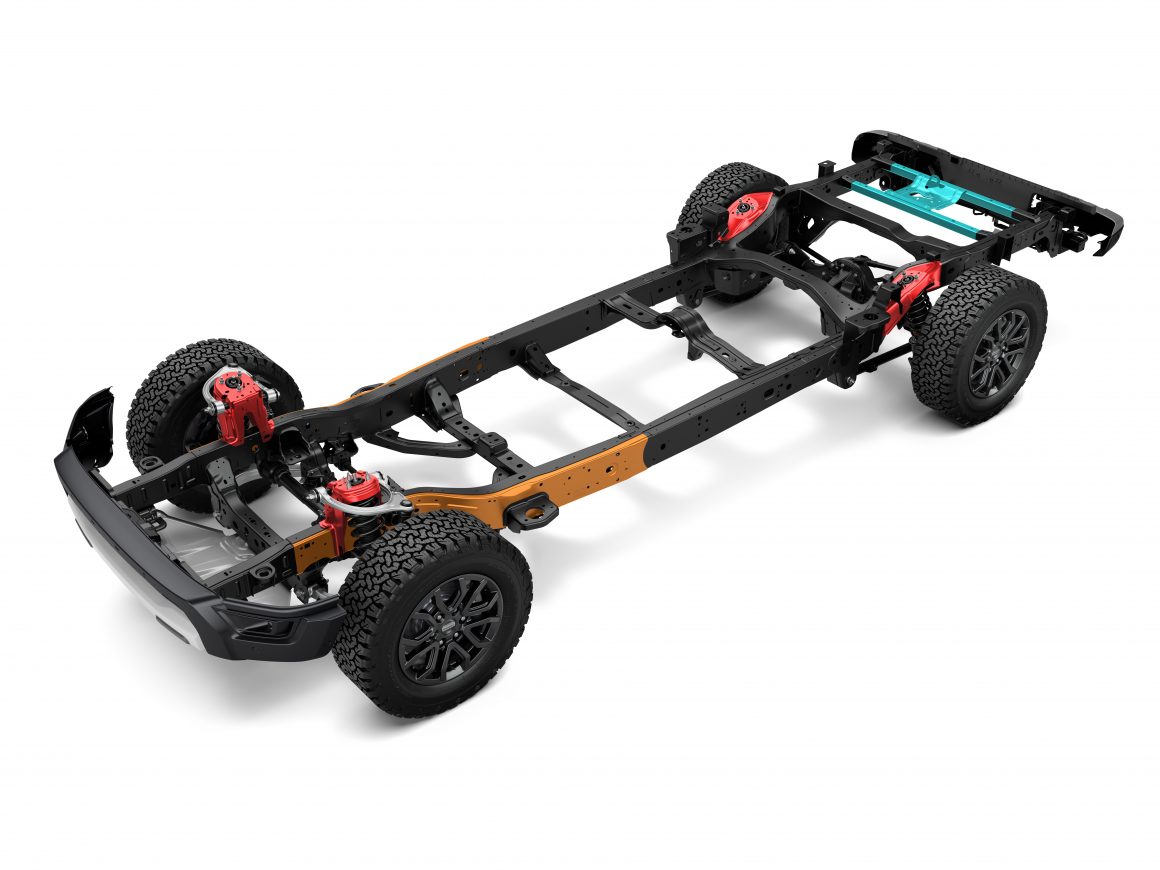 The Ranger Raptor's frame is vastly different to the all-new Ranger expected later this year. Up front huge long travel alloy control arms keep things under control, while up the back a watts link arrangement has been tweaked from previous versions. There's also extensive bracing throughout to handle the loads.
Suspension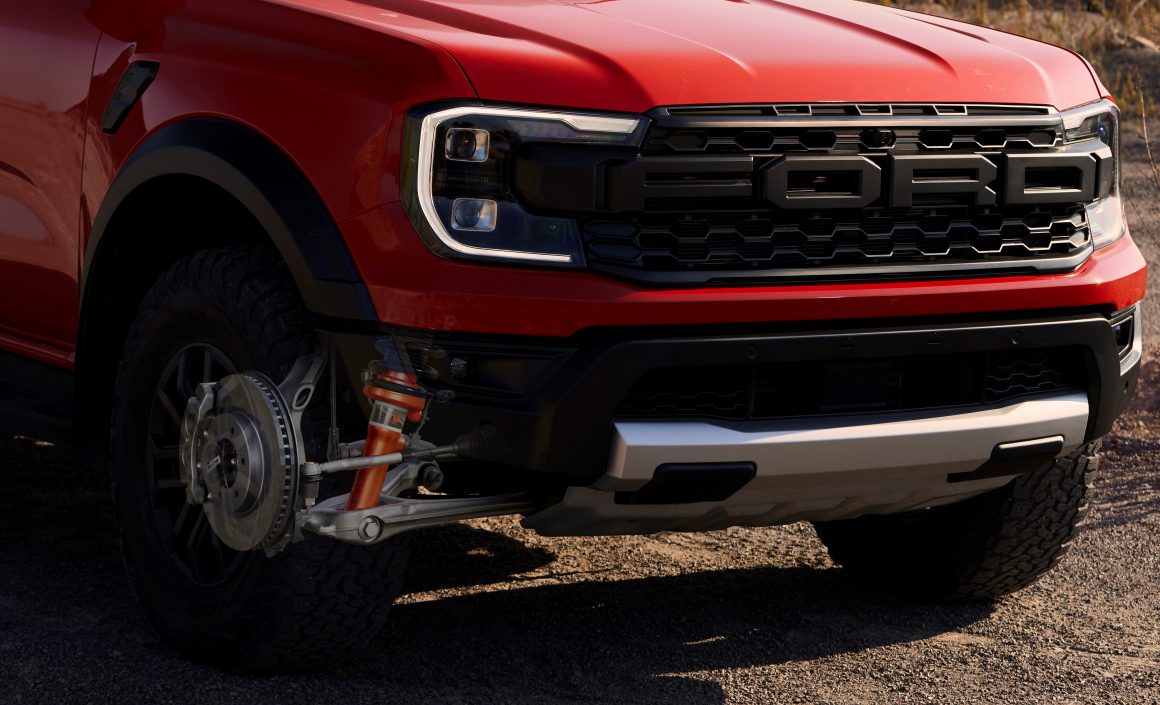 Fox Suspension is the order of the day again in the Ranger Raptor, although it's had a solid upgrade. The new 'Live Valve' dampers are electronically controlled with internal bypasses allowing the Raptor's brain to dial in how the suspension performs. The suspension adapts in real time helping minimise body roll in hard corner, absorbing corrugations, even stiffening up the rear to avoid suspension squat under hard acceleration.
On the inside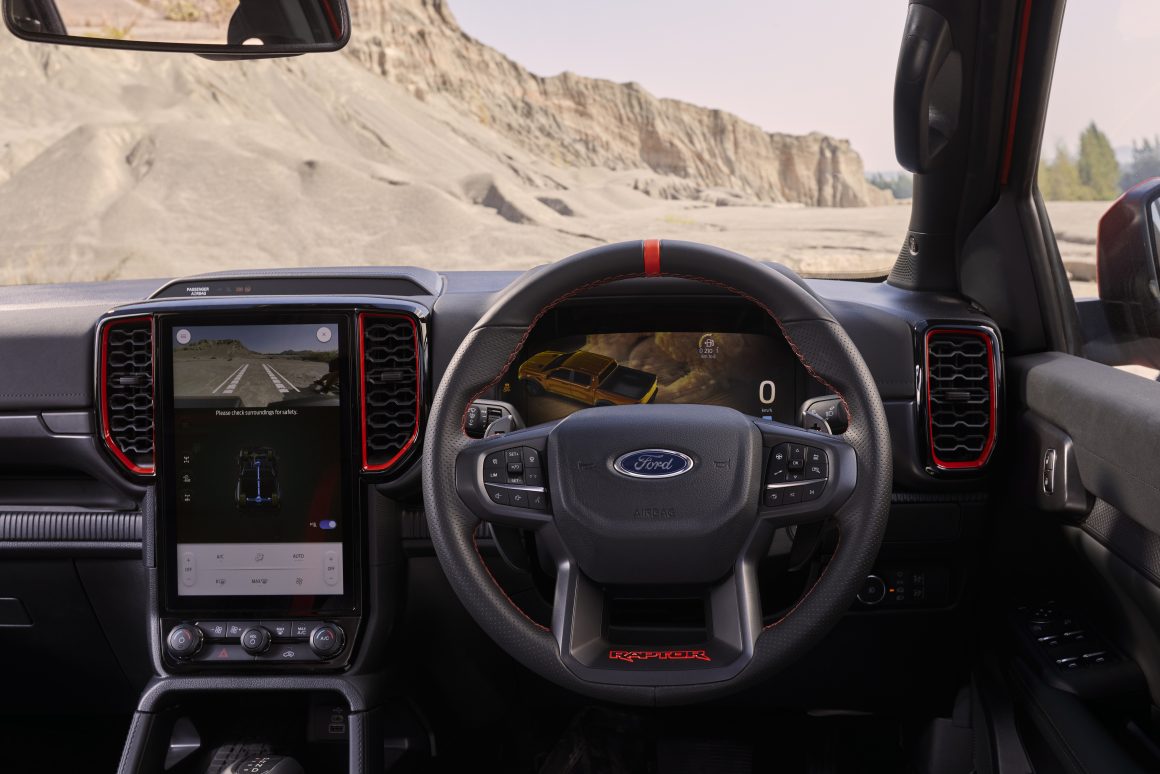 Sliding into the new Raptor's depths and you'll find one of the nicest interiors ever sewn into a ute. Front and rear Raptor specialised seats hug the driver and passengers, while a fully digital display and 12in touch screen entertainment system gives all the usual features like Android Auto and Apple Car Play, a 10 Speaker Bang and Olufsen arrangement provides the tunes.
Price
Absolutely not a clue
Quick Links
See the official launch video here