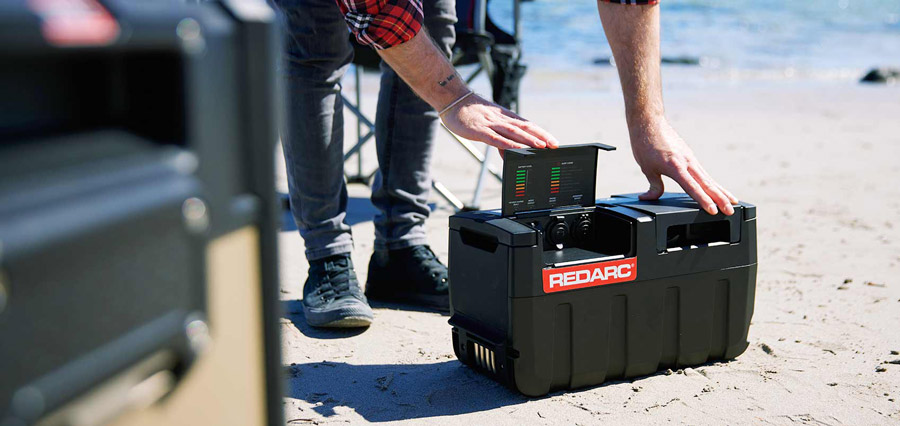 Dual battery systems have become an absolute must-have over the last few years. They're an essential bit of kit for everyone from big lap tourers to weekend campers. And for good reason. A quality dual battery system gives piece of mind and versatility of how you camp. Coffee machines are no worries. Milk lasts until you drink it. Meals can be made with fresh meat. And snacks don't need to be dehydrated fruits just to last rattling around in the back of the ute. You can also jump start your 4×4 with a clever dual battery system, but that's not as important as snacks.
As handy as they are. Dual battery systems aren't the perfect solution for every situation though. They require costly installs. Can't readily be swapped between vehicles. And will only power your fridge as far as the cord runs. Not ideal if you're tent camping even a short walk from where your 4×4 is parked up.
Built Tough
Redarcs new GoBlock aims to be the solution to all these problems and more. A compact 100Ah Lithium-Ion unit, the GoBlock is made right here in Australia for Australian conditions. Built around a rugged aluminium chassis with recessed connections, the GoBlock has been designed to handle the rigors of life in the back of a ute. With a low 19kg weight and extendable carry handles it's not too cumbersome to carry to the campsite or throw in and out depending on your needs.
Charging and Connections
Putting power into and out of the GoBlock is easy too. There's a variety of sockets for you to tap into the 12V stored inside. A Merit socker for lights, fridges, or C-pap machines pushes out 15A. A 12A screw-type fridge connector is the priority power outlet to keep your fridge running long into the night. A 10A Cig socket style outlet suits most popular adaptors or 12V plugs. A 50A Anderson output will let you run compressors or other high-current accessories. And finally 4 2.4A USB sockets are fitted to keep phones and other small electronics charged. Input is handled by a 50A Anderson input that can charge from flat to full in a running 4×4 in just two hours. It'll also accept solar, and charge the start battery on your 4×4. A separate 7.5A input comes with an adaptor to trickle charge overnight.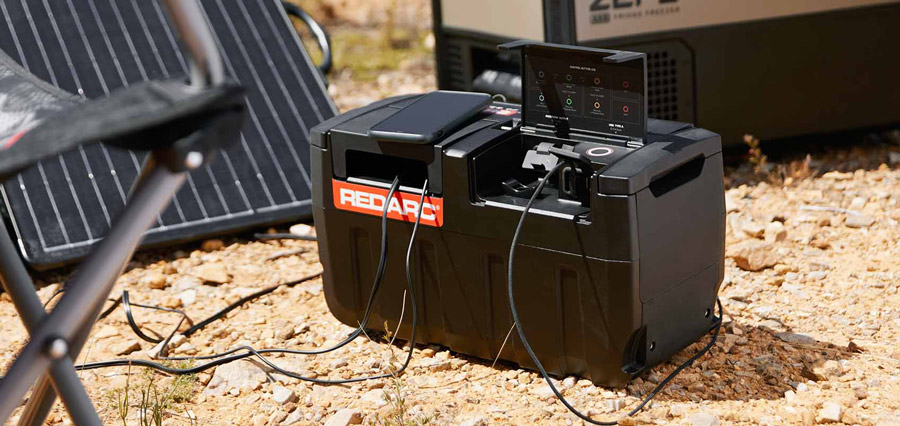 Quick Links