Redarc have effectively upped the ante in the brake controller world, with the newly-released Tow-Pro controller.
The most important thing to note about this controller is that it allows the driver to choose from inertia and user controlled braking modes, by simply turning a dial.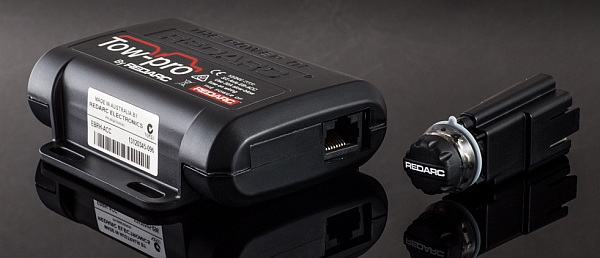 The inertia brake controller has long been the arch-nemesis of driver's knees around the world; but this isn't the case with the Tow-Pro. Because it has a three-axis accellerometer within it, the small control unit can discreetly mounted out of the way in the vehicle, not annoyingly taking up legroom. When mounted (upside down, back to front, sideways, it doesn't matter), the unit will self-calibrate according to its position and the braking setup, and all of the hard work is done. 
One part of the brake controller that you do see is the small, illuminated dial that you mount in the car within an arm's reach. This allows you to switch in between inertia-sending mode and user-controlled mode, depending on the terrain and situation. This is a first for a brake controller, allowing you to choose between the two different braking modes in one unit.
We have one of these units fitted to a Pat Callinan's 4X4 Adventures Patrol,  which is currently busy towing on and offroad around Australia, putting the unit right through its paces. Feeback so far has been overwhelmingly positive, but stay tuned for the full roadtest review down the track.
The Tow-Pro costs $330. For more information, head over to the Redarc Website.