Few things satisfy better than a piping hot meal, especially when wet and dreary days are had. We encountered a few days of rain and gloom during a recent trip on the road, so we thought it was a perfect opportunity to test the Travel Buddy 12V Oven.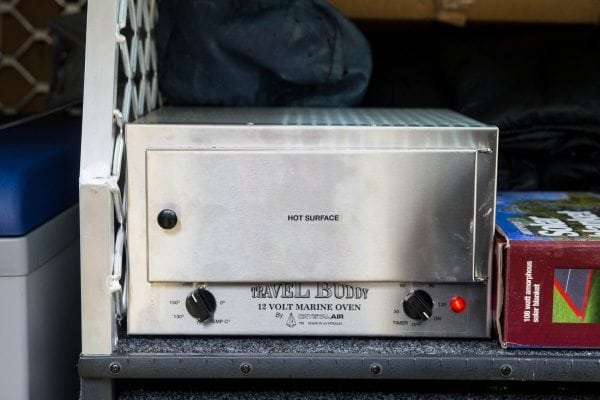 As the name suggests, it's a 12V oven that is powered through a cigarette plug. And, well, It works. After a bit of time plodding around historic Dalmorton in the New England region, we finally descended upon the smell of pies and sausage rolls. After about ninety minutes they were well warm, and warmly received by the crew. When you have had a few days straight of wraps and sandwiches, hot food for lunch is an absolute treat.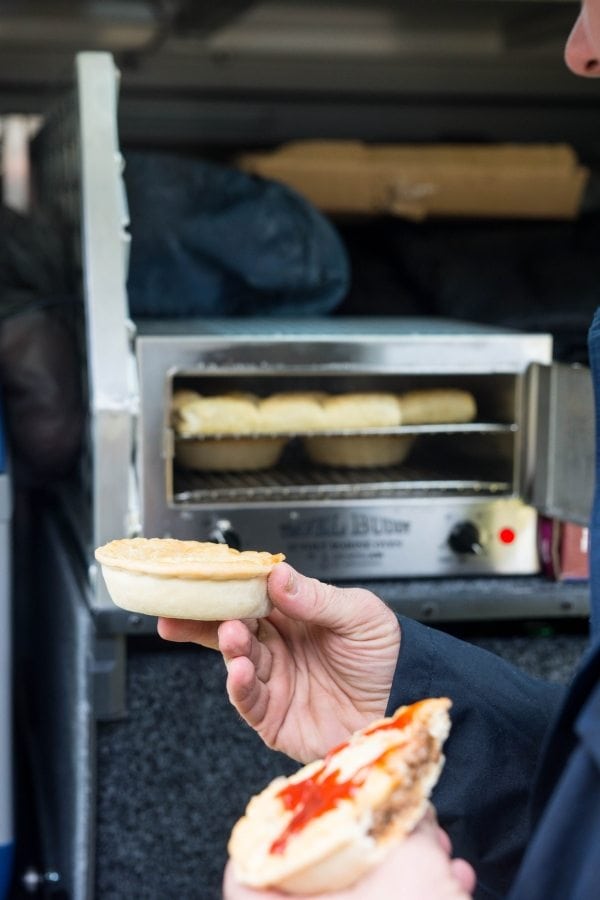 The oven itself is solidly constructed from stainless steel, with a modest cavity that is heated by an element at the bottom. We weren't too adventurous with our first attempt with the oven, but I have it on good authority that things like small roasts and vegies can be achieved. The oven would also be great for heating through last night's leftovers on the run for a warming lunch.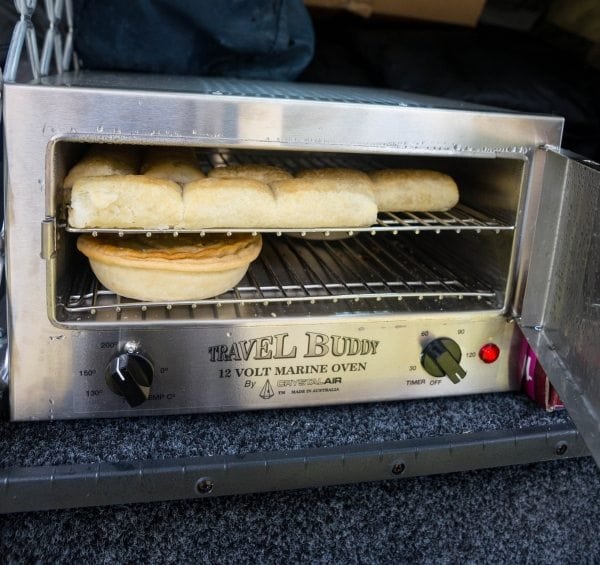 External Dimensions
Height 190mm
Width 320mm
Depth 280mm
Internal Dimensions
Height 100mm
Width 265mm
Depth 250mm
We used the 12V (24V is also available) Marine model, which offers a bit more space than the other 12V oven. It weighs five kilos, and costs $260.
Go to http://www.12-24voltovens.com.au/ for more information.