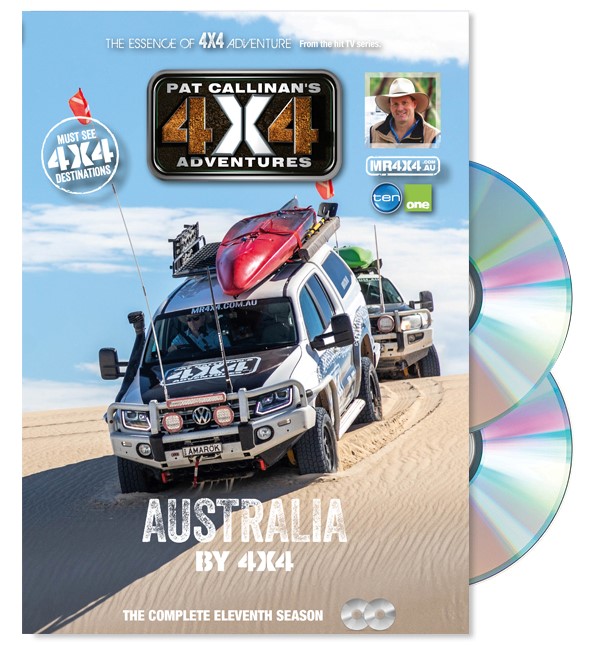 Exciting news – while Pat and the crew have just started filming Season 12 of Pat Callinan's 4X4 Adventures, Season 11 is now available for order on DVD!
With amazing adventures from Googs Track in South Australia to brilliant snow driving up in Mt Skene, Season 11 also saw Pat visit the beautiful sights of Streaky and Fowlers Bay. If you're in the Sydney area and looking for some good local tracks, the crew found some of the best secret tracks in the Blue Mountains too. Season 11 also saw Pat visit a few of the best bush pubs in Outback Queensland and New South Wales including the Nindigully Hotel and its mega burgers!
So jump over to the shop now and for a limited time only get 15% off with our end of financial year sale by using code EOFY19 at the checkout!