Mt Isa - Not just rodeo country
They reckon in Outback Queensland, you're not a real Aussie till you've been to the Isa. So, this week, Pat is attempting to find out by checking out whether his visit to Mt Isa will make him that much more Aussie!

This part of Australia isn't just rodeo country, it's also 4X4 country. It has everything you could want on a 4X4 adventure – 4X4 crossings, hill climbs and a view that just keeps getting better and better!

Theres plenty to explore – local hills, the old mining town Mary Kathleen, Lawn Hill National Park past the Gregory River, Camooweal and of course, Mt Isa – but the tracks only the locals know about.
It's time to see Outback Queensland in all its glory!

Check it out this Sunday, 3pm on TEN.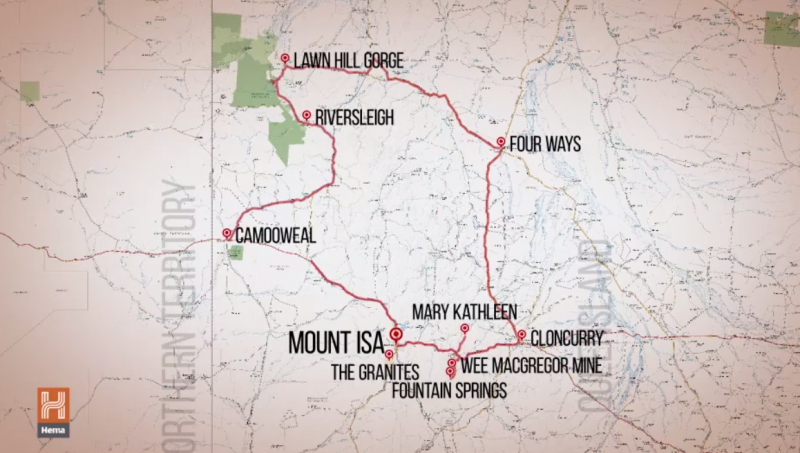 Countdown to the next episode!