After Dodge, Ford and Chevrolet each released a new 'Pickup' (read: Ute) over the past month it would appear that Fiat Chrysler now want in on the the action. There's been talk of the Ute version of the Jeep JL Wrangler for quite some time now, with concept leaks being released, GVM and towing details being leaked, and now we have some fully fledged spy pics coming from fourwheeler.com (via Truck Trend) of the Jeep JT Scrambler.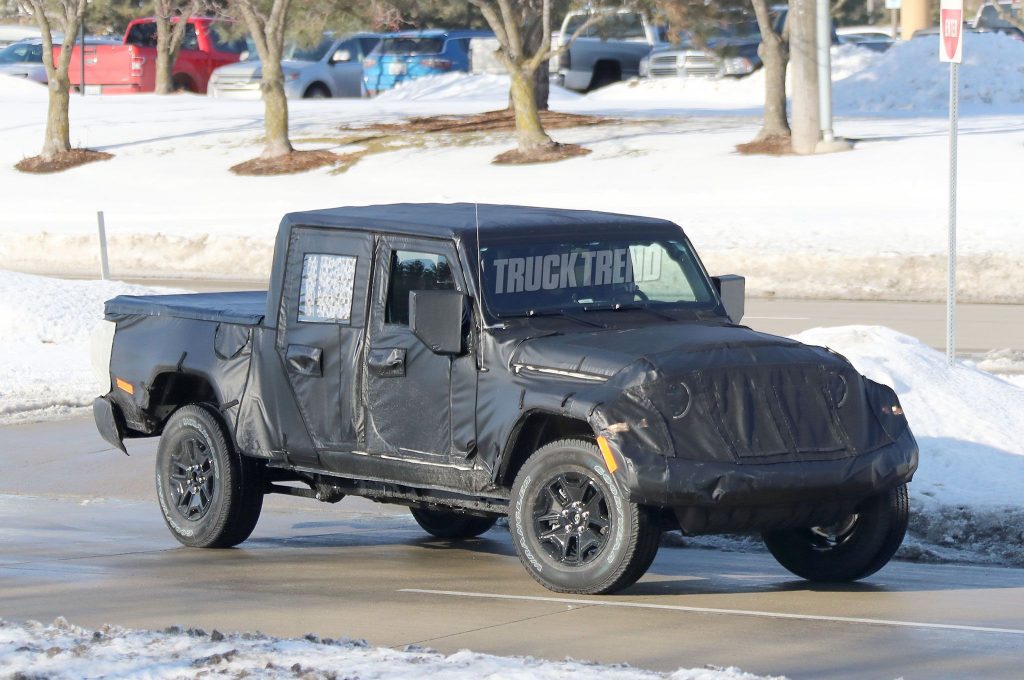 Based on an extended JL Wrangler chassis, the 2019 Wrangler pickup (codenamed: JT) is expected to resurrect the Scrambler name, last used, as some would remember on the CJ-8 Jeep of the 80's and 90's. From the B-pillar forward the new Jeep JT Scrambler appears to be the same as the JL Wrangler, however with different rear doors, and quite a lengthened chassis – somewhere in the vicinity of two to three feet. There is also a fair bit of extra room between the rear doors and rear wheel arches.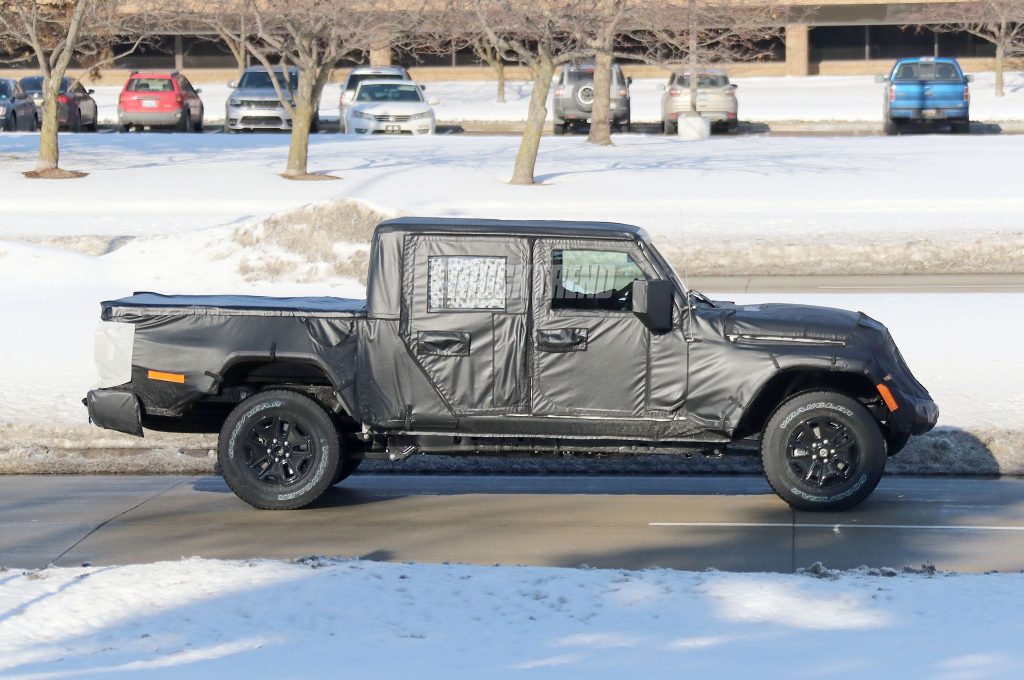 Engine wise we're not getting anything out of Fiat Chrysler Automobiles – however some leaked information suggests there will be the 3.0L EcoDiesel V6 on offer. That said, chances are at launch in the US at least, only the 3.6L Pentastar V6 will be available with other offerings to come later.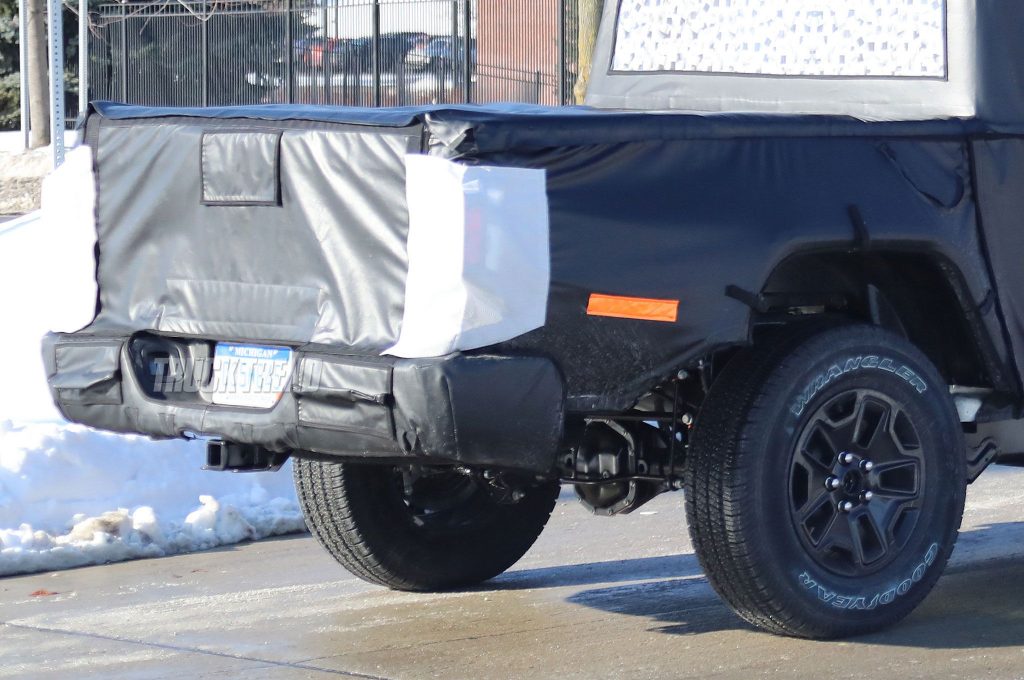 The model featuring in the spy shots show the Jeep JT Scrambler to be riding on Goodyear Wrangler SR-A AT tyres, which suggests an on-road bias for this specific model, however the Goodyear's are wrapped around Rubicon wheels. Something worth keeping in mind, is that based on the Scrambler retaining the same suspension and differential set up as the Wrangler, irrespective of the OEM rubber, it's heritage will quite possibly make it the most capable and off-road ready Ute off the factory floor. Remember: solid front and rear axles, miles of articulation, lockers front and rear (in the Rubicon), and a long family history of being the most capable 'out of the box' 4X4.