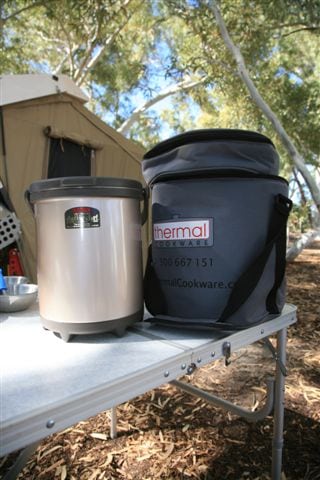 Ingredients:
5 large Fresh King Prawns
1 large Fresh Squid tubes
1 portion Atlantic Salmon
100gr Fresh Black Mussels
1 Onion
Piece of Fennel
1 clove of Garlic
2 threads of Saffron
1 x Bouquet Garni
2 sticks of Celery
2 cups of Fish Stock
1 Leek
Salt, pepper
Method:
Chop up all your vegetables into a small dice and then place your pan on a low heat, add olive oil and slowly cook your vegetables – just soften them, don't allow them to brown.
Add your fish stock, saffron and bouquet garni and then bring to the boil.
While that is coming to the boil, lightly sear off your salmon in a hot pan to seal it.
Once the stock has come to the boil, place all your seafood into the pot and give a stir, adding salt and pepper.
Place into the Shuttle Chef – you want to give it about 35-45 mins.
Serve with crusty bread or rice.