Your guide to safely overtaking while towing a caravan.
Overtaking a slow-moving vehicle is a manoeuvre fraught with danger and can often be a daunting experience. As soon as you hook up a caravan or trailer to your vehicle, its handling characteristics, performance, overall length and weight change drastically. Here's how to get past like an expert and live to tell the tale.
Let's address the elephant in the room. Generally, it's the vehicle with the caravan being overtaken, not the vehicle with the caravan doing the overtaking.
In this article, we're specifically discussing the most dangerous and arguably the most common overtaking scenario someone who's towing will find themselves in – attempting to pass a road train on a route with a single lane travelling in either direction. Though, the procedure remains fundamentally the same no matter what kind of vehicle you're attempting to overtake or what road it's travelling on.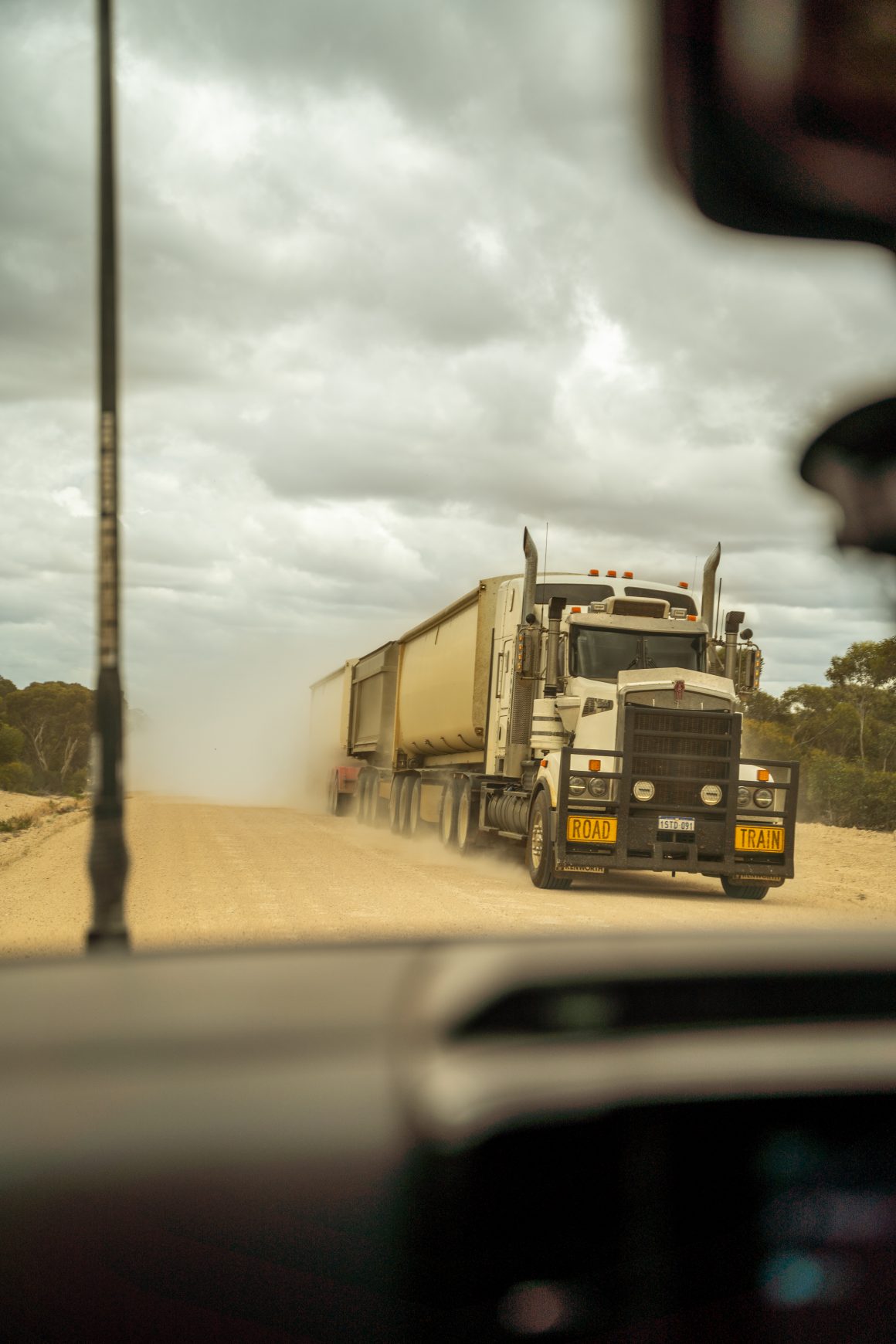 Laying down the law
No matter where you are in Australia, overtaking must be performed in a safe manner. Whilst there are slightly differing laws in each state and territory, which you should familiarise yourself with, they're primarily consistent throughout the nation. There are also some I reckon you didn't know about!
You don't always have to overtake on the right
True, the law is generally that you must pass on the right when overtaking. However, as is the case with most rules, there are exceptions. Passing on the left is legal in the following circumstances:
You're directed to do so by an authorised person such as a Police Officer or Traffic Controller
The vehicle in the right lane is stationary, and it's safe to do so
The vehicle is indicating that it's turning right or making a U-turn
You are driving on a multi-lane road, and can safely overtake the vehicle on the left
When is overtaking illegal?
In Australia, the following overtaking manoeuvres are illegal and result in both fine and demerit point penalties which vary in each state and territory:
Overtaking a vehicle overtakes at an unsafe distance
Exceeding the speed limit to overtake (remember, in certain states and territories such as Western Australia and New South Wales, the maximum legal speed limit for any vehicle towing is 100KM/h).
Overtaking a vehicle at a railway crossing, intersection, or pedestrian crossing
Overtaking a vehicle on a continuous white line
Overtaking a cyclist without allowing the minimum passing distance (if the speed limit is 60KM/h or less, you must allow a minimum passing distance of 1M. If the speed limit is greater than 60KM/h, you must allow a minimum passing distance of 1.5M)
Overtaking a vehicle when it's unsafe to do so
Overtaking to the left of a vehicle unless an exception applies
Overtaking a vehicle contrary to a road sign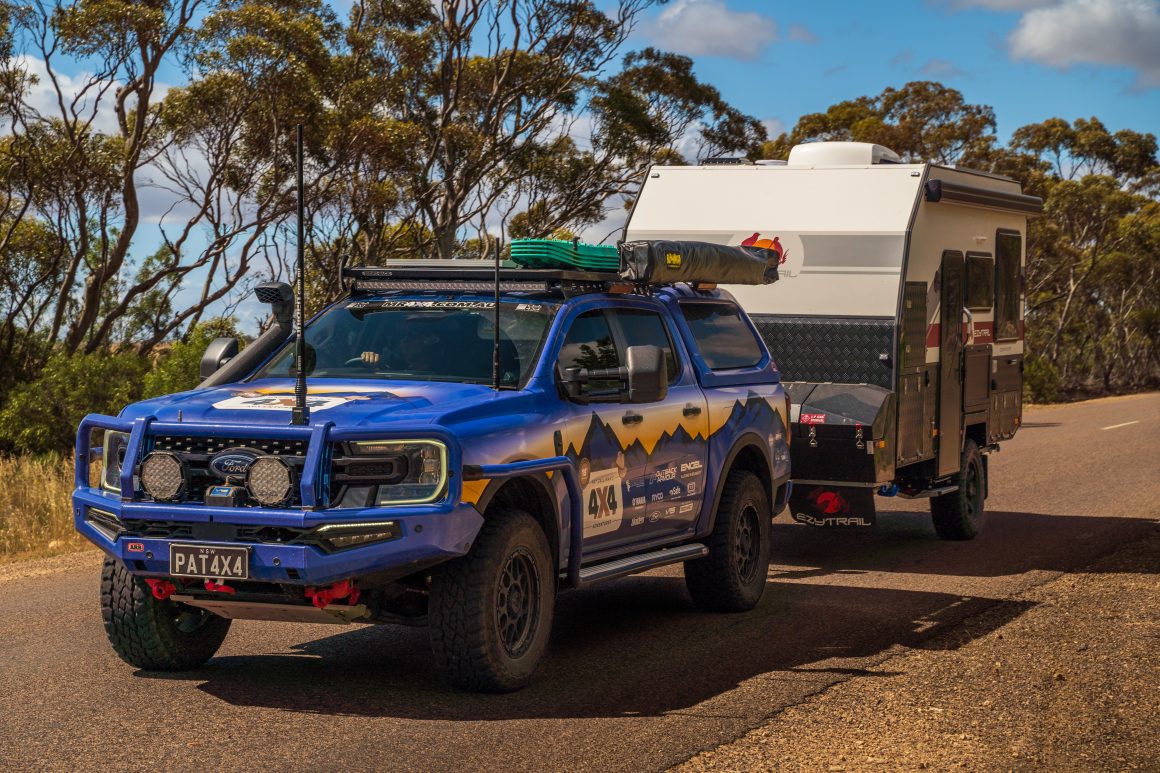 It should go without saying. If you're driving, the safety of your vehicle's occupants and other road users should be at the forefront of your mind. It should be a leading force behind every driving decision you make, not just because it's the law.
Having ensured that you're adhering to the relevant road rules, you should also consider whether you have enough room to manoeuvre your vehicle, not only to perform the overtake but to correct any trailer sway that may occur as a result of the overtake.
Performing a safe overtake
The basics apply when going for an overtake, use your indicators, check your mirrors, perform a shoulder check, etc.
Ensuring you have enough space is essential; you're going to need more of it than you would if you weren't towing. There are no real hard fast rules about what amount of space is enough when it comes to maneuvering and overtaking. The ACT Road Rules Handbook states you shouldn't overtake unless you have a clear view of at least 150 metres. If you're towing, I would make that figure at least 200 metres with as much room on either side of the vehicle as possible.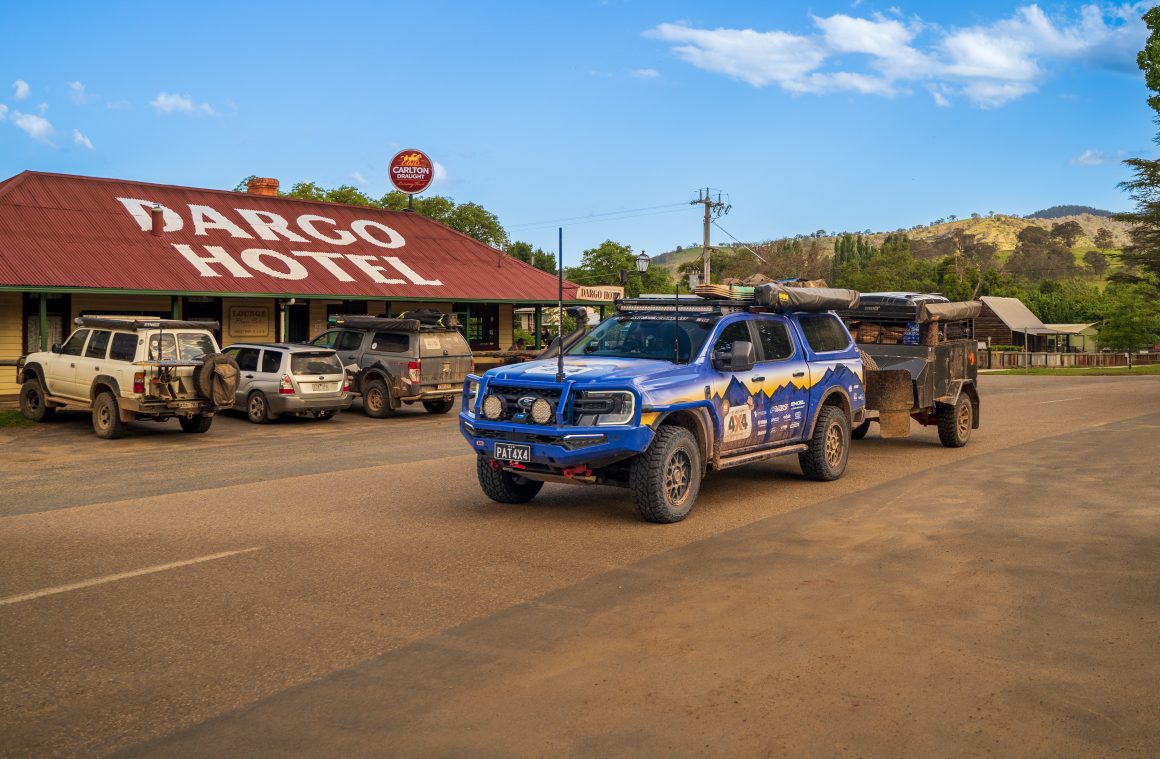 Comms are key
When overtaking vehicles such as road trains, it's always a good idea to try and hail them via UHF and let them know your intentions. In Australia, most trucks operate on UHF Channel 40. You can hail them by stating their location and direction of travel and asking if they have a copy. Truckies will know why you're contacting them and will generally respond by telling you whether you're clear for an overtake and moving as far left as they can for you while you scoot past without being prompted.
Have an exit strategy
Remember when I said the handling characteristics of your vehicle are different when you're towing? That goes for the braking characteristics too. With the extra weight of a caravan, your vehicle will need more space to come to a stop – a factor that should be considered if you need to bail on your overtake for any reason.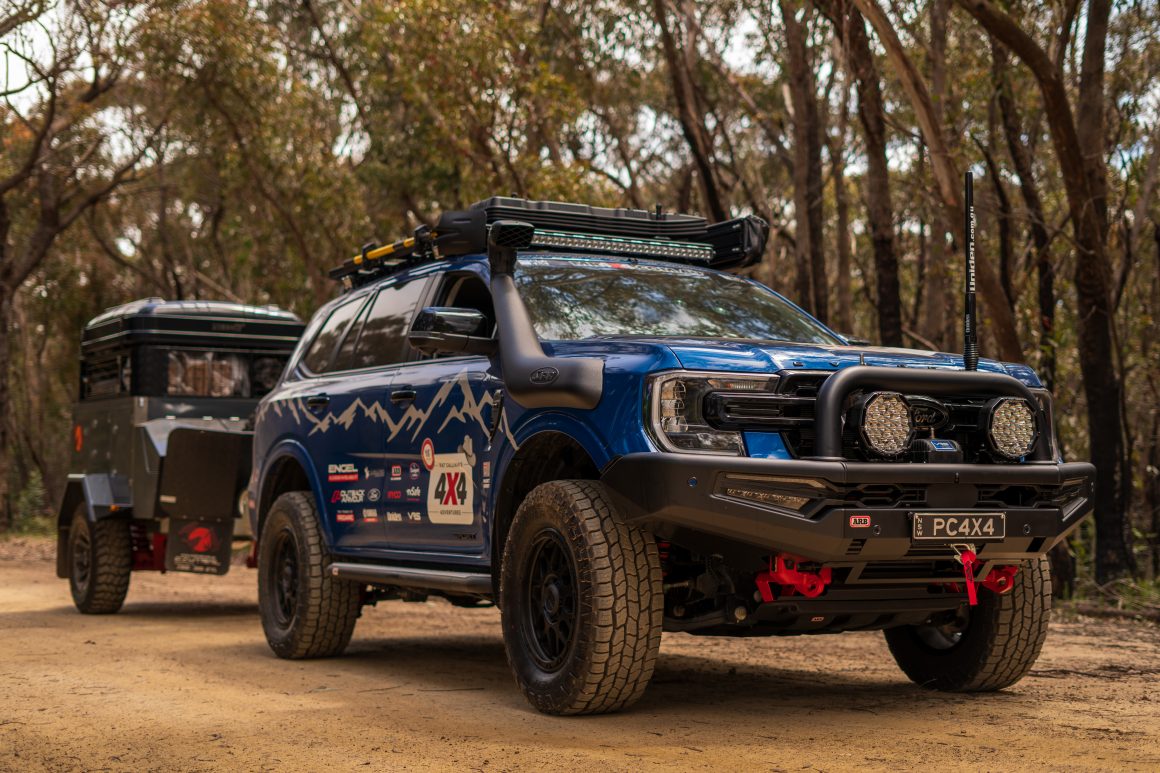 Bow waves aren't just for boats
Imagine a boat moving forwards through the water. As the forwardmost part of the hull displaces the water it travels through, it creates a wave. The faster the boat goes, the larger the wave gets. Well, the same thing happens when vehicles move, you just can't see the wave because, instead of being made from water, it's made of air.
Anyone who's towed a caravan knows they're only ever one small gust of wind away from Margaret Mitchell writing a book about them. So, when you go to overtake with a van in tow that bow wave can have profound effects as it contacts the much larger surface area of your vehicle and what it's towing as it tries to squeeze itself between the vehicle being overtaken and you.
It's imperative that you're prepared for the effects the sudden rush of air will have on your vehicle and the way it handles and aren't caught out, resulting in potentially catastrophic over-correction.
Want more helpful towing tips? Head to: RVSafe.com.au