Pluck out your snatch strap, the ACCC has issued a recall for some TJM 8T snatch straps as purchased individually or as part of a recovery kit.
While the straps are perfectly safe to use, TJM are still calling on customers to return the straps for a replacement.
The recall is a traceability issue: the serial number on the label of some straps is misprinted, illegible or missing completely. Whilst this won't affect the use of the strap and seems quite trivial, it is a requirement for snatch straps to bear a unique serial number so if an accident involving strap failure occurs the production run can be scrutinised to see if it is a manufacturing problem, and hence keeping everyone safer in the long run. Only the TJM 8T snatch strap with illegible serial number printing has been recalled.
We spoke to TJM HQ about the recall, to which they replied:
"At TJM we pride ourselves on the quality, safety and reliability of all our gear. The Snatch Strap Recall is to ensure that all recovery products used by our customers are traceable to a manufacturing date and are compliant with all mandatory safety standards."
Good on TJM for taking even the most minor safety concern seriously.
TL;DR? Label misprinted, everything else good.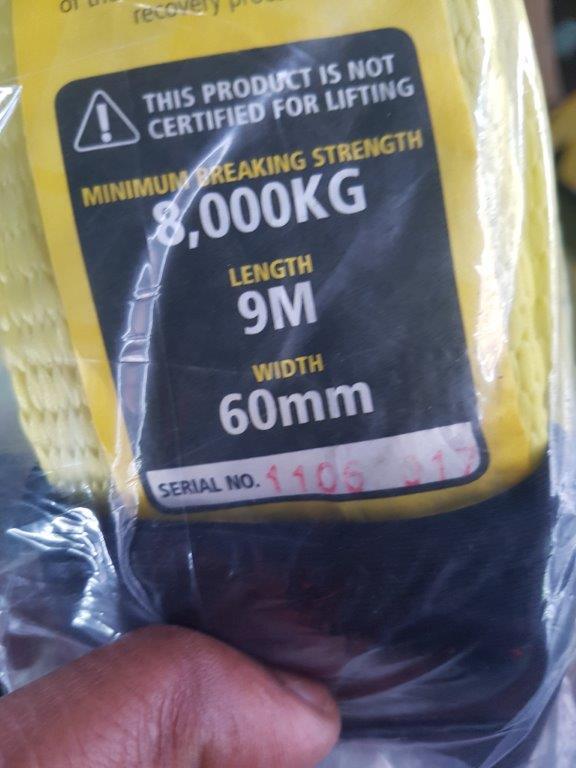 The straps were for sale between 26th June 2017 and 25th May 2018.
The product code for the 8,000kg Recovery Strap is 867TJMS8000
The product code for the Snatch Recovery Kit is 867TJMREKIT1
The product code for the Large Recovery Kit is 867TJMREKIT2
The official notice on the ACCC website can be found here
TJM will replace or refund straps affected by the recall notice, visit www.tjm.com.au to find your nearest store for more information.
It's worth noting the TJM snatch straps performed very well in the Unsealed 4X4 Snatch Strap Destruction Test so you can feel comfortable knowing the straps are safe to use and well made. And, if you want to see what a safety-based snatch strap recall looks like, look here for one that the same Snatch Strap destruction test uncovered!