Volkswagen Amarok V6 pulls record on racetrack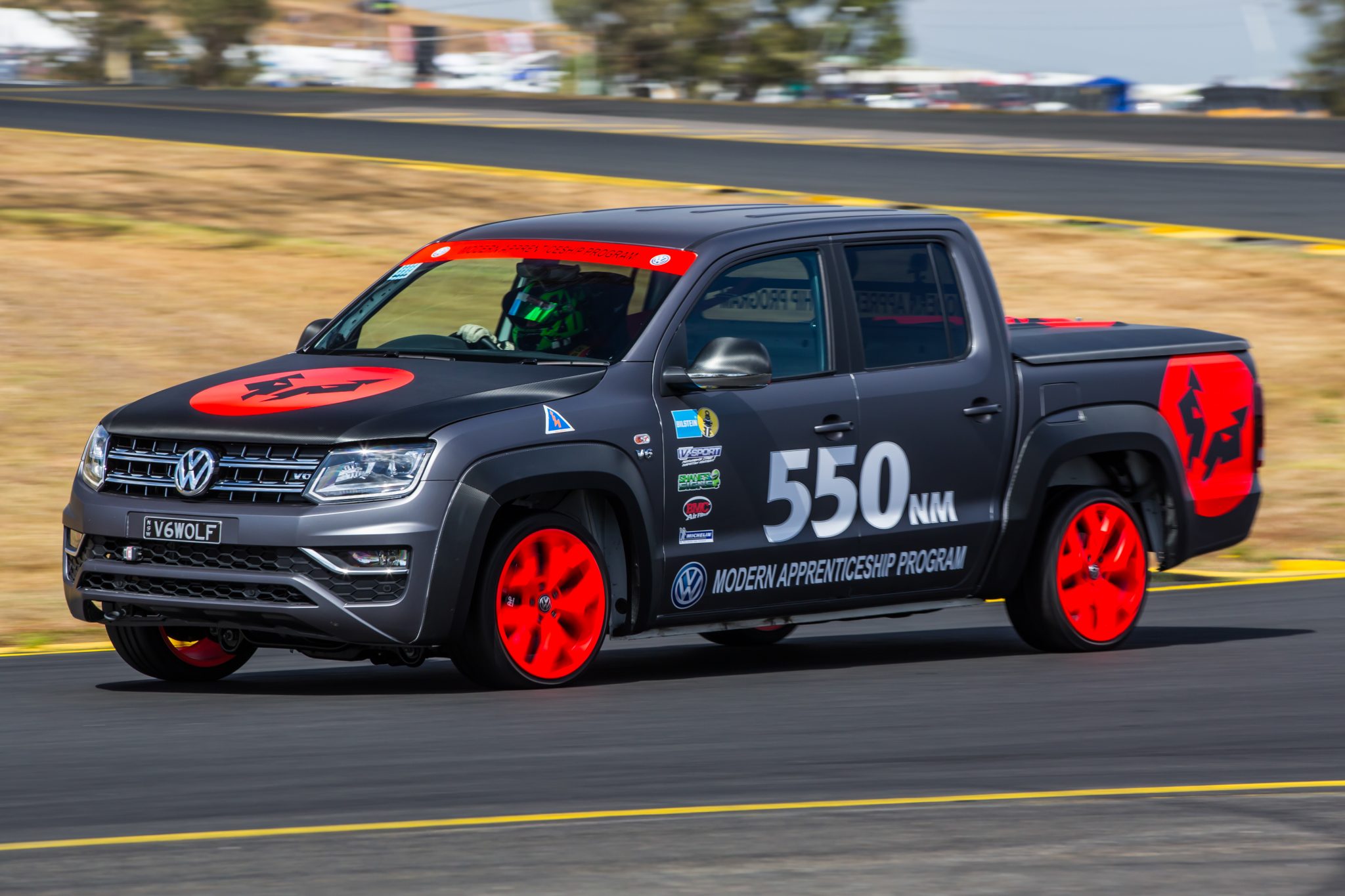 Volkswagen have broken the 2 minute barrier at the recent World Time Attack, held at Sydney Motorsport Park.
There wasn't a rut, mogul or sandhill in sight, but it's still impressive regardless. Amongst some of the fastest track vehicles in the world, a specially modified Amarok V6 took to the track with the aim of besting a time set by a Golf GTI.
And it did it. 1 minute 59 seconds was set by the Golf GTI, and this Amarok managed to nail 1:57.01sec. Not too bad for a dual cab ute.
It was modified a bit for the job: the interior was completely stripped to save weight, and the wheels had some semi-slick Michelins fitted. Suspension was a custom Bilstein setup, and the already sizeable brakes were replaced with an even bigger setup.
The engine, however was untouched: 165kW and 550Nm, with 180kW and 580Nm available on 'overboost'. And while the Mercedes X-Class V6 is still a way away, the Amarok is Australia's most powerful dual-cab ute.
What do you think? Do you think this is an impressive result for the Amarok?