Now don't get me wrong, I love cruising around the countryside in a $291,000 Range Rover Autobiography just as much as the next loyal subject of Her Majesty the Queen. But there is just something uniquely fulfilling in watching what is arguably the most humble 4X4 ever built, eat it up off-road: The Suzuki Jimny.
The folks over at Autocar recently put the two head to head to see how well the little Jimny that could, would stack up against what is referred to as "a proper off-roader". Not to spoil it too much, but the minimal 1050kg and solid axles of the Jimny sure do go a long way in proving the point. Add to that the exceptional entry, departure, and ramp over angles, selectable low-range, and the massive amounts of technology in the Range Rover just become a bunch of shiny buttons.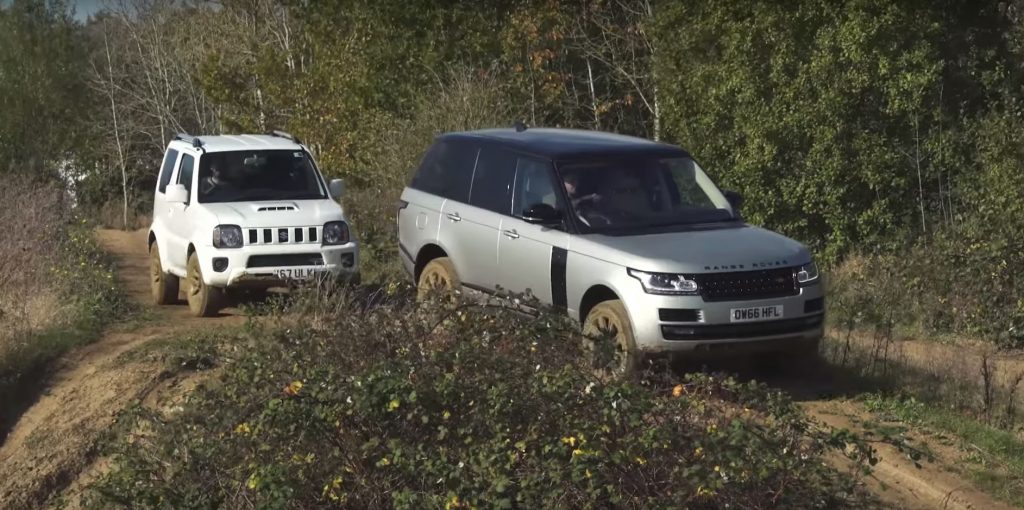 With the Jimny expected to return to Suzuki Dealerships either late this year, or early next, and spy videos turning up all over the place, we thought it worth revisiting just how good these little jiggers were off-road. So without further ado, enjoy watching the $20,000 humble little off-roader kick the $291,000 Range Rover ass!