A diagnosis of prostate cancer in 2013 inspired Vietnam Veteran and 4WD owner, Ross Alexander, to start the Prostate Cancer Rally, raising over $120,000 for the work of Prostate Cancer Foundation in 2019.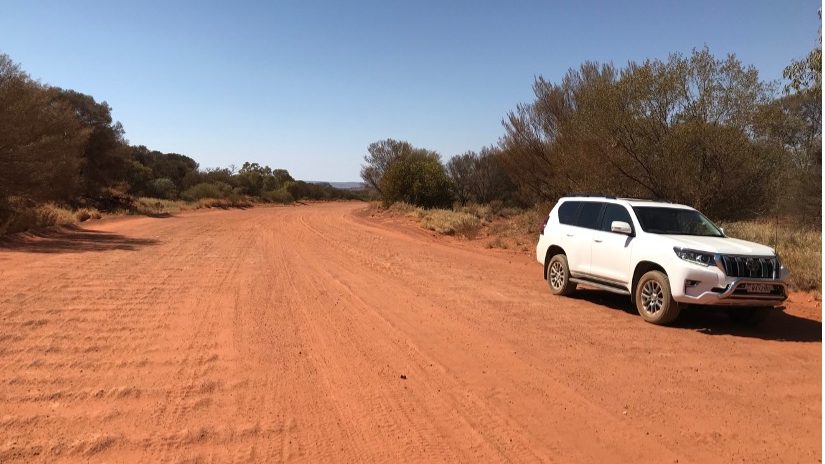 After a break in 2020 because of coronavirus, the Rally will be back on the road in September this year, when Ross hopes to raise over $100,000 more for the Foundation's life-saving research, awareness, and support.
We caught up with Ross to talk about the plan for this year's Rally and the landscape for prostate cancer survival in Australia.
Q. What gave you the idea of a 4WD Rally to raise funds and awareness?
I've been participating in charity car rallies since 1986 raising funds for several worthwhile causes all in pre-1970 rally vehicles.
I thought it was time to create an event for those who still enjoy a trip into the outback but prefer not to be climbing under fixing a fifty-year-old car. After my own prostate cancer diagnosis, the Prostate Cancer Rally was born.
It's an opportunity to take your fully airconditioned 4WD vehicle for seven days in the Outback with all your accommodation and meals organised.
More than 3000 Australian men a year die from prostate cancer which is far too many.
Early detection is key and helping people learn more about this form of cancer is what we're all about as we drive from town to town deep in the Australian outback. Of course, we have a lot of fun too — that's the bonus.
Q. How did you determine this year's route from Bourke to the Barossa?
My first charity car rally was Bourke to Barossa in 1986. I believe this route is the best introduction to outback Australia.
From Tibooburra to Wilpena tracking across the Simpson desert and concluding in the Barossa Valley – you really get to see the best of Australia's iconic outback towns.

Importantly we provide mechanical and medical support for all those who prefer to do as a group than on their own.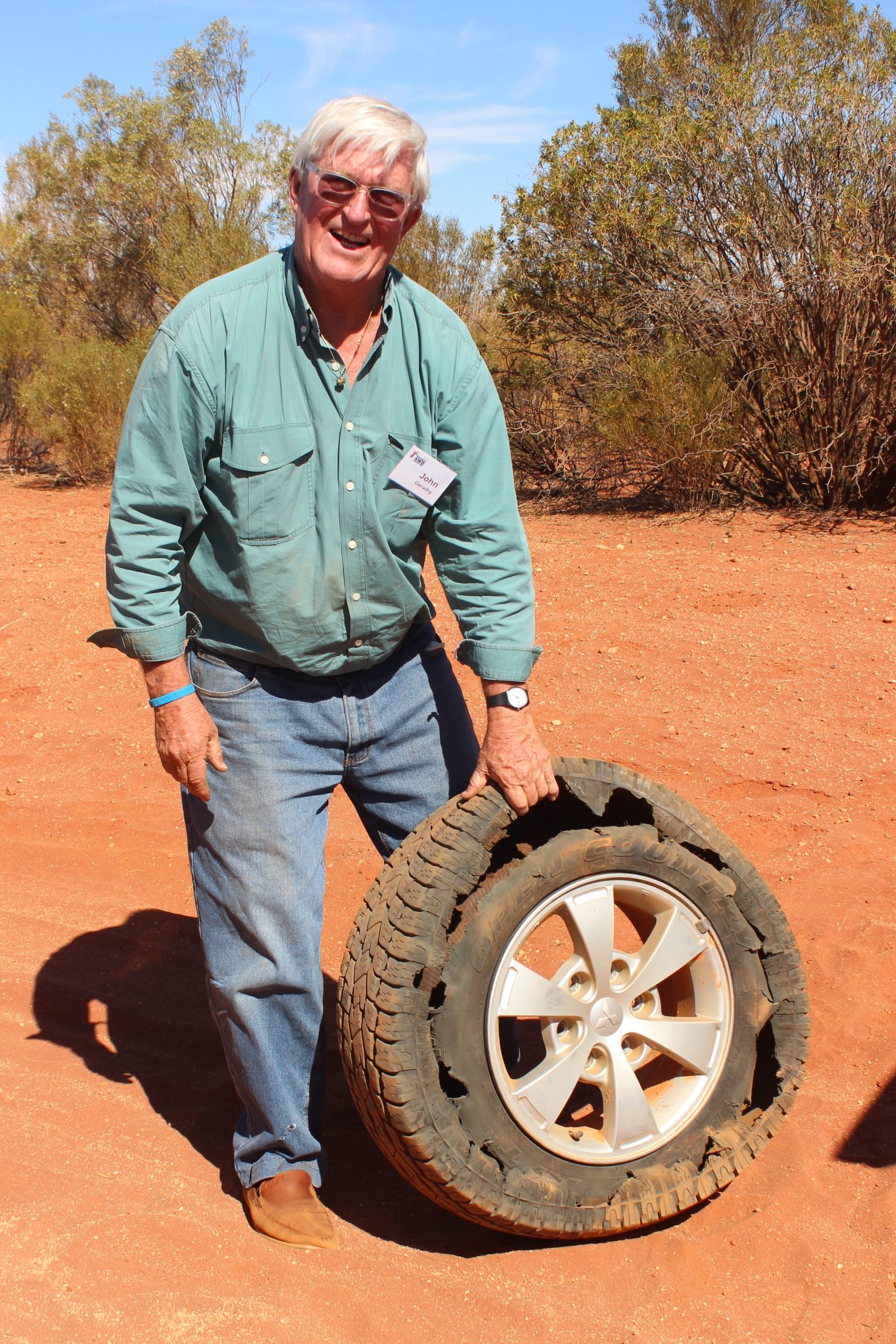 Q. What do you love most about the Rally?
It's hard to pick just one thing!
The opportunity to visit and support some great outback towns, experiencing the outback hospitality, and enjoying the ever-changing outback landscape.
The camaraderie of the group and friendships that are made over the 7 days is inspiring.
Of course, the reason we're all coming together is to support a great cause Prostate Cancer Foundation of Australia (PCFA). Together we're raising much needed funds for life-saving research, vital support services and we're promoting crucial awareness in these outback communities.
Q. How would you sell the Rally to people thinking about joining?
Have you ever wanted to stay and visit Birdsville?Orthought of driving in the Simpson desert?
Have youever dreamt of visiting the tri-state junctions of Poepells and Camerons Corner – do you even know where they are?
All these things are a Bucket List Must!
You'll be well looked after throughout this incredible experience with mechanical and medical support, accommodation and meals organised. All while visiting some of the most iconic towns in the Aussie outback and raising vital funds for Aussie men and families impacted by prostate cancer.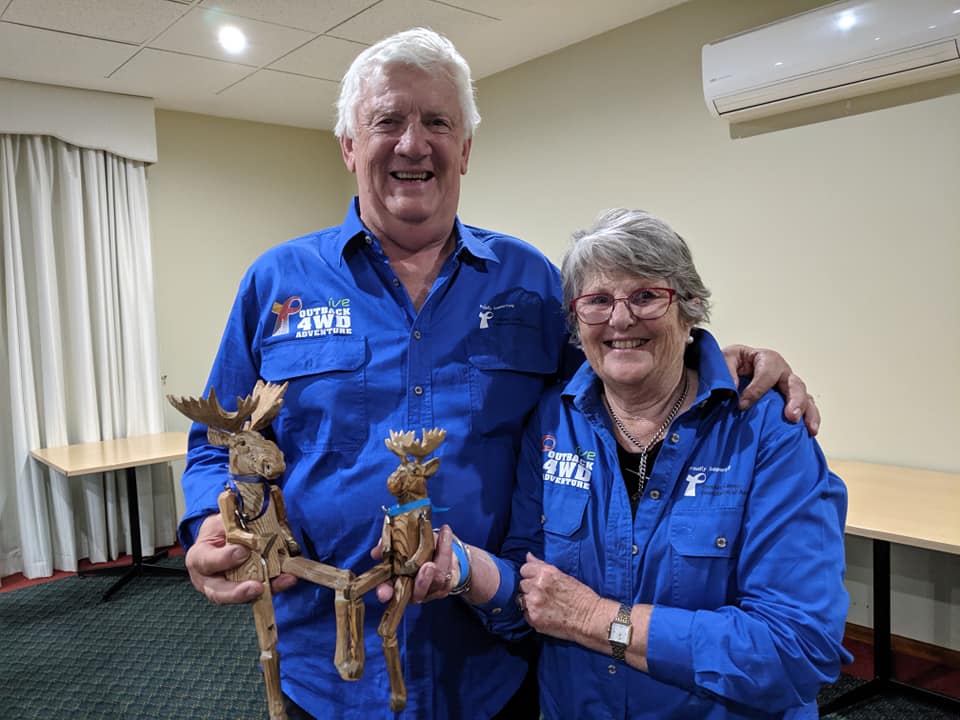 THE ITINERARY
DAY 1 SUNDAY 19th SEPTEMBER
Bourke to Tibooburra Wanaaring – The Cut Line – Tibooburra
DAY 2 MONDAY 20TH SEPTEMBER
Tibooburra to Innamincka Sturt National Park – Cameron Corner – Innamincka
DAY 3 TUESDAY 21ST SEPTEMBER
Innamincka to Birdsville Via Cordillo Downs or Walkers Crossing
DAY 4 WEDNESDAY 22ND SEPTEMBER
Birdsville Simpson Desert drive to Poeppels Corner and back to Big Red for sunset
or alternative drive to Betoota / Dreamtime Rock Art
DAY 5 THURSDAY 23RD SEPTEMBER
Birdsville to Marree Mungerannie – Birdsville Track
DAY 6 FRIDAY 24TH SEPTEMBER
Marree to Wilpena Witchelina – Farina – Parachilna – Flinders Ranges National Park – Wilpena
DAY 7 SATURDAY 29th AUGUST
Wilpena to Barossa Peterborough – Barossa Valley
HOW MUCH DOES IT COST?
A non-refundable entry fee of $750.00 per vehicle is payable to Charity Car Events Pty Ltd to secure your entry, this includes GST and is not a tax-deductible donation. This fee together with our event sponsorship assists us to defray the cost of running the event that includes insurance, public liability, accounting, administration, the two route surveys, road books, communications and as a result 100% of your sponsorship donations go towards prostate cancer research – no event costs are deducted from your donations.
Sponsor John Boland in the Prostate Cancer Rally!

A diagnosis of prostate cancer in 2013 inspired Vietnam Veteran and 4WD owner, Ross Alexander, to start the Prostate Cancer Rally, raising over $120,000 for the work of Prostate Cancer Foundation of Australia (PCFA) in 2019.
Prostate cancer threatens the lives of 1 in 6 Aussie men. I'm raising funds today to save men's lives tomorrow.
Every dollar you donate will be a game-changer for Aussie men and their families, boosting life-saving prostate cancer research, nursing, and support provided by PCFA.
John's story. I was diagnosed in December 2014 with a medium grade aggressive prostate cancer after a doubling of my PSA result in 12 months. After two rounds of surgery in 2015 , extensive radiation treatments in 2019 and Lutetium radioactive treatments in 2020 the cancer has returned slowly each time. My journey is not unique, often it can be many years and the impacts on the man's life and those close to him can be difficult at times. I have had wonderful support from my treating Doctors, from the Prostate Cancer Foundation of Australia, some financial support from Veterans Affairs and, most importantly, amazing support from family and friends. Best of all, Marg has been there for me at every stage.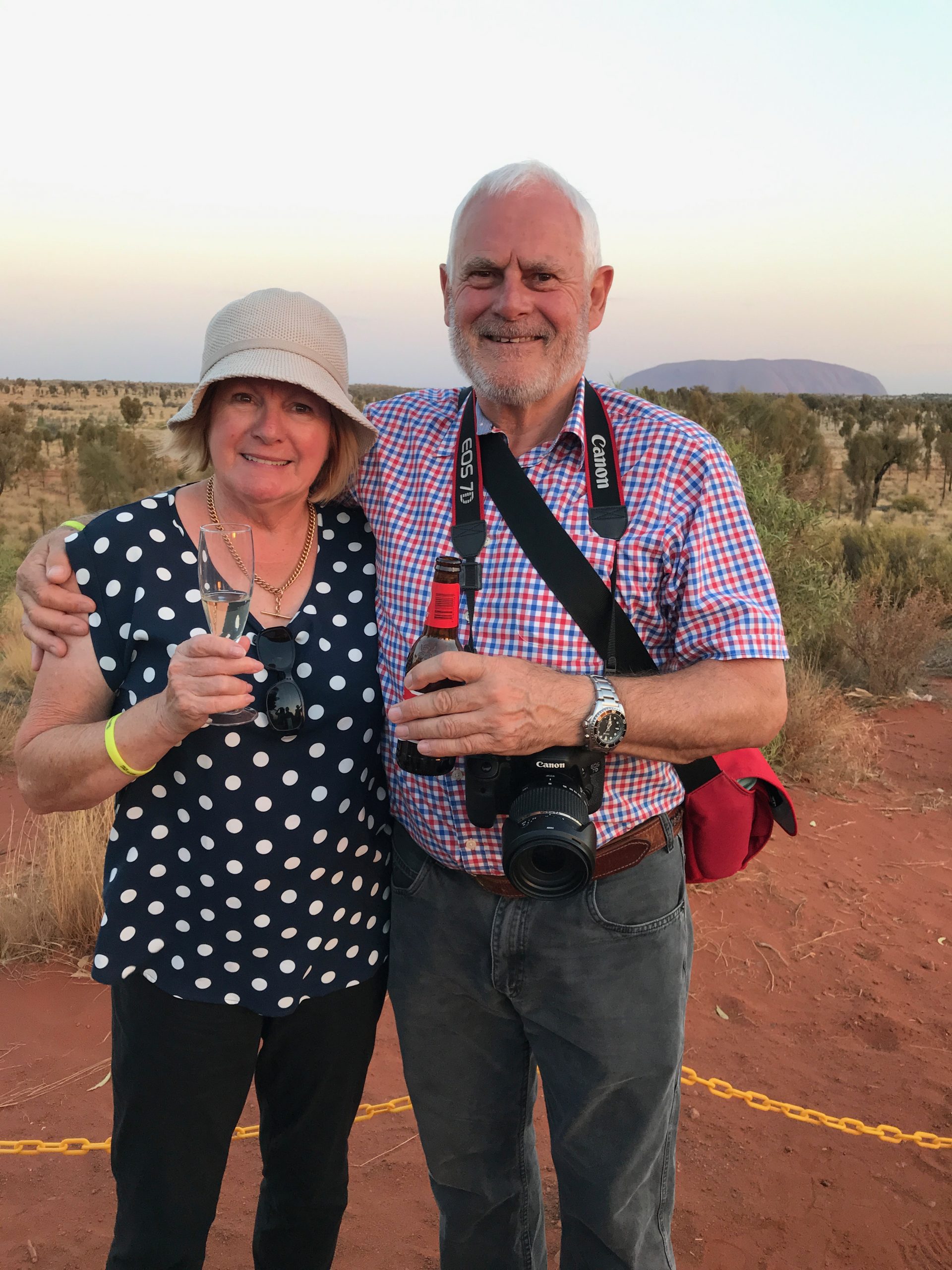 Many of you will know a family that has been affected by prostate cancer yet the level of awareness is still too low. Over 3,000 men in Australia each year succumb to prostate cancer but with ongoing research we can expect better outcomes. That's why your donations will be so important. We are fully funding our participation in the rally so all of your donations will go directly to the PCFA for research, support and to raise awareness.