Here's everything you need to know to get in the running for the $125k+ Lotus Caravans Adventure Giveaway!
Chances are by now you'll know about our $125,000+ competition that we're giving away to one lucky viewer of Pat Callinan's 4X4 Adventures. The competition could see you winning over $125,000 worth of prizes including a Lotus Caravan, an Engel fridge, a bunch of gift cards from different retailers as well as a heap of other prizes. You'll find details on how to enter down the bottom of this page.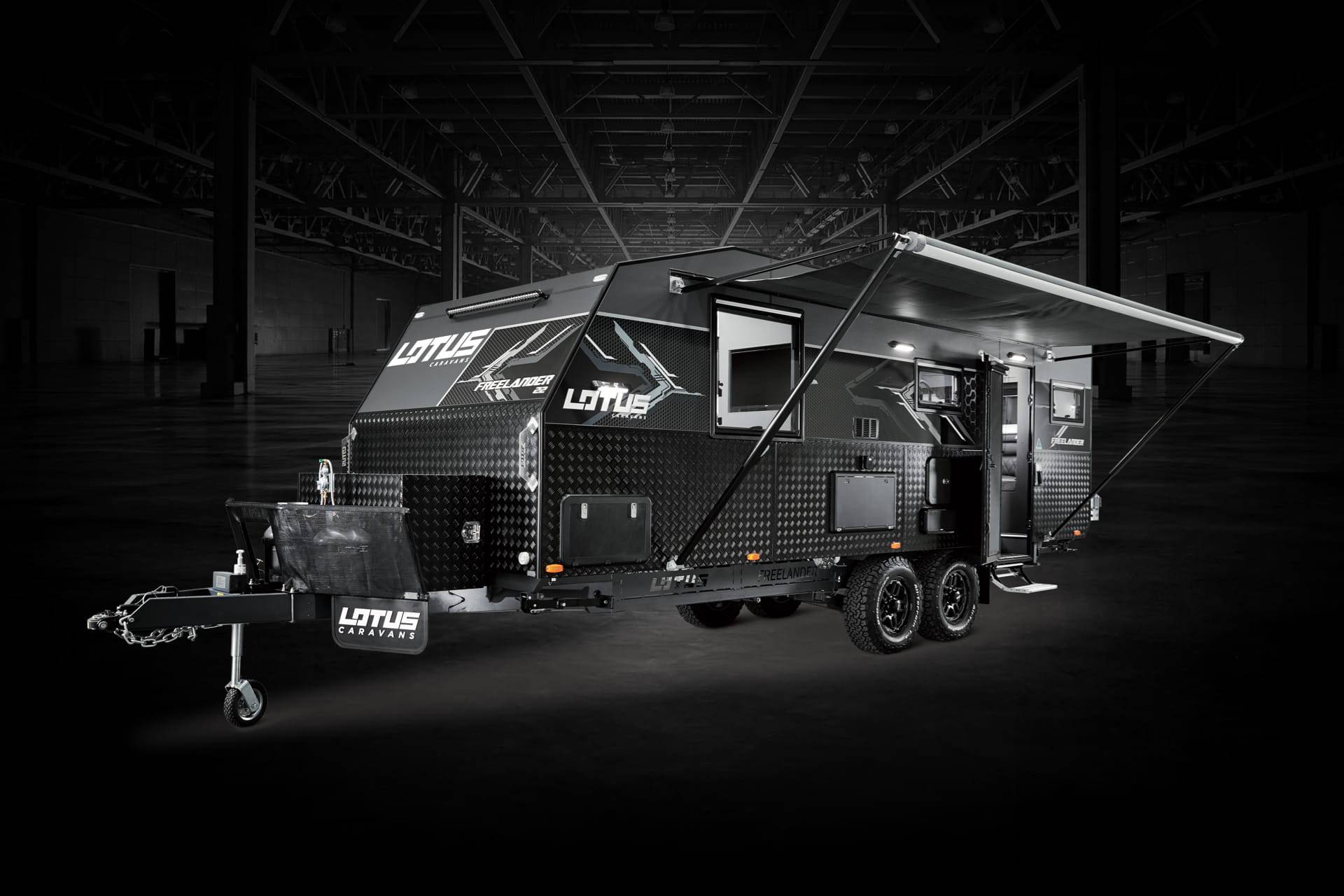 The First Prize pack (one winner) consists of:
•    Lotus 20.3 Freelander
•    ARB 4X4 Accessories $5,000 Gift Card
•    Beaudesert Exhausts $1,500 Gift Card
•    Club 4X4 Insurance $1,000 Gift Card
•    Ringers Western $1,000 Gift Card
•    Engel 40 Litre Portable Fridge-Freezer, Transit Bag, and Promo package
•    Exitrax Ultimate Series (2 pairs), Stubby Cooler, Cap & ExiLink's x 2
•    Fuel Offroad Wheels x 4
•    Hema HX-1 Navigation
•    Minelab Vanquish 540 Pro Pack
•    Redarc Electronics Tow-Pro Elite, 150W Solar Blanket, RedVision Manager30 Kit
•    Revolution Batteries Lithium Battery
•    Rhino-Rack Pioneer System (up to $3,000)
•    EVC LiveTrack Stealth GPS Tracker, Throttle Controller
•    Ultra Vision NITRO 180 Maxx LED Driving Light
•    Uniden UH9080 UHF Radio, ATX970 Antenna, IGO CAM85r
•    VRS v9500 Winch
•    Yamaha EF2200is Generator
To enter, you'll just need to head over to here, fill out your details and get your tickets into the draw. Entries have already opened for the draw, and they close on Monday 31st May, 2021 at 4 am. The drawing of the competition will take place at 10:00am on Tuesday 1 June, 2021. Make sure you get all the entries in that you can, and good luck!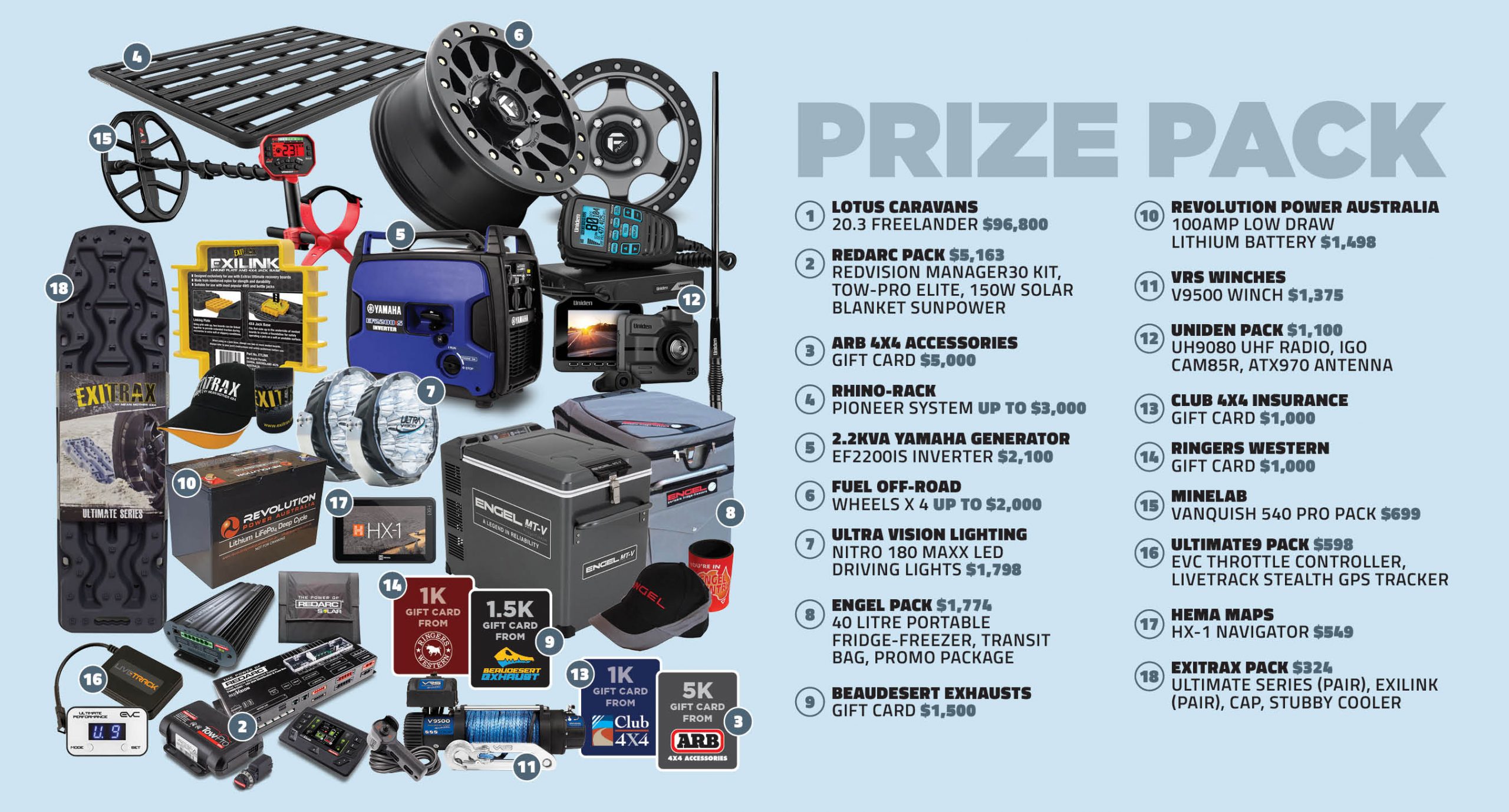 The overall Recommended Retail Price is $127,277.67 at the time of the draw opening. Authorised Under:  NSW Permit No: TP/00540 |  ACT Permit No: 20-01695 | SA Permit No:  T20/1500