The Ford Bronco, to me, screams Americana. It's apple pie, it's freedom, it's the good old boys drinking whiskey and rye. It was always a big truck, with a short wheelbase and straight-six and V8 motors. Despite being based on the tough and well-regarded F-Series trucks whilst on sale in the 1980's, something was lost in translation in Australia, and it never really set the world on fire. There will be another chance to impress, with the 2018 Ford Bronco in the wings of development.
But a strange turn of events is that the 2018 Ford Bronco, which is currently in the works, will have a heavy hand of Australian development. Details on what it's exactly going to surface are pretty scant at the moment, but that doesn't mean we can't wonder…
This development is another sign of the growing industry of design, engineering and innovation in Australia. Sure, it's not manufacturing, but it's still jobs. The recently re-released Toyota LandCruiser 70 Series is one example: It's new development and testing, as well as getting feedback from real-worldend users, was all driven and spearheaded by Toyota's Australian-based design and engineering team.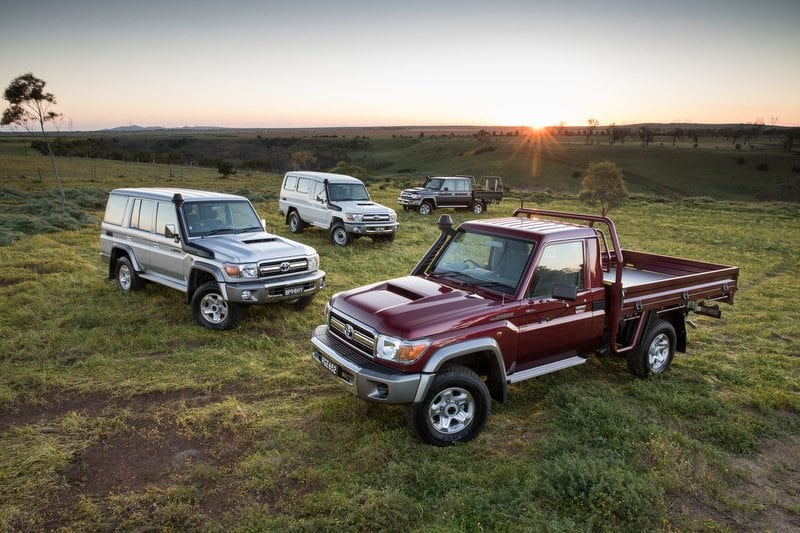 The current model Toyota HiLux and Toyota Fortuner models are all bristling with Australian design input, as well. Both of these vehicles had more Australian input and testing as anywhere else.
Now that the 2018 Ford Bronco is going into development alongside the upcoming 2018 Ford Ranger, it's going to piggyback off the skills and resources that Ford have based in Australia. Ford's current T6 Ranger is another example of successful Australian design and engineering. Hell, the current Ford Ranger speaks 'Strayan. Why not add the Bronco onto this list?
Like the retro-cool FJ Cruiser that's a LandCruiser Prado underneath, the 2018 Ford Bronco might become something akin to a throwback-themed Everest Ford SUV. Some are hinting that the Bronco will be taking on Toyota's popular Tacoma in the USA. That, in itself, is something similarly sized to our HiLux, so you've got a good idea on what sort of size the Bronco will be.