Toyota's 2017  LandCruiser  70 Series is here, and it's had some important and interesting updates to keep it both viable and and usable in the real world.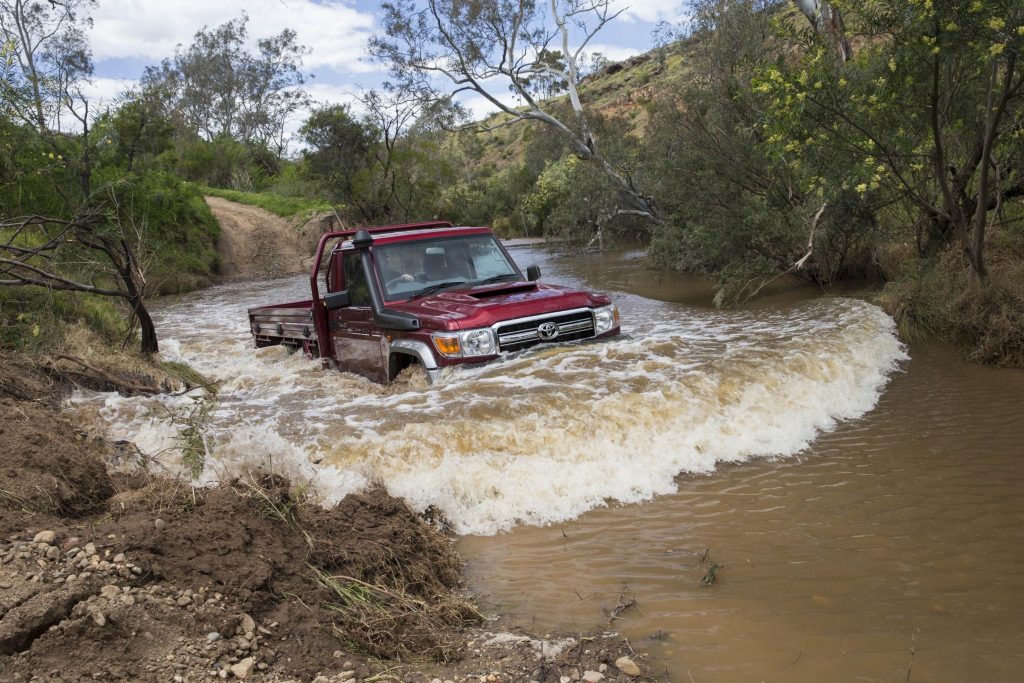 It's Toyota's accidental halo car, a tough old workhorse that so many aspire to own. It has a reputation that most carmakers would do disguisting things for. But, like Superman, it has a weakness. Kryptonite for this Tojo, it's Achilles' heel, if you will, is regulations: A big capacity diesel, live axles and great clearance means it never scores well in crashes, pedestrian safety and emissions. But now, all of that has changed … here are the seven things we love, and one that we hate about the new, 2017 LandCruiser 70 Series.
The gearing
One thing I loathed most about the 70 Series LandCruiser was the way the V8 seemed to scream in fitful pain along the way. The 1VD is a fantastic 4X4 engine, but it's much happier at 1,500 rpm, rather than over 2,500.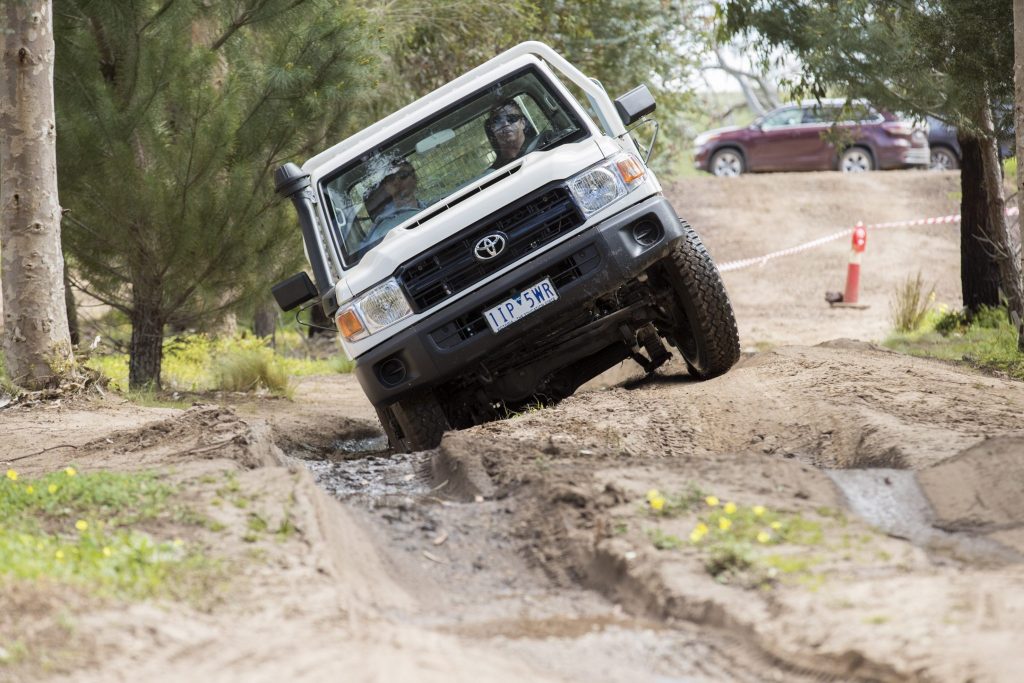 Well, Toyota has solved the problem. I thought it needed a sixth gear, which would be great, but increasing 5th gear ratio has transformed the way the car drives on the highway. An engine with 430Nm available between from 1,200rpm, all the way up to 3,200 rpm, means you can power through five gears just fine.
The Engine
Toyota made a great engine even greater. piezo-electric injectors mean that fuel is atomised better, injections are more precise, and the combustions are more efficient (cleaner and more powerful). There is less emissions, torque is more readily available, and the engine uses less fuel in the process. Plus, this motor does seem a little smoother, to me …
It's smoother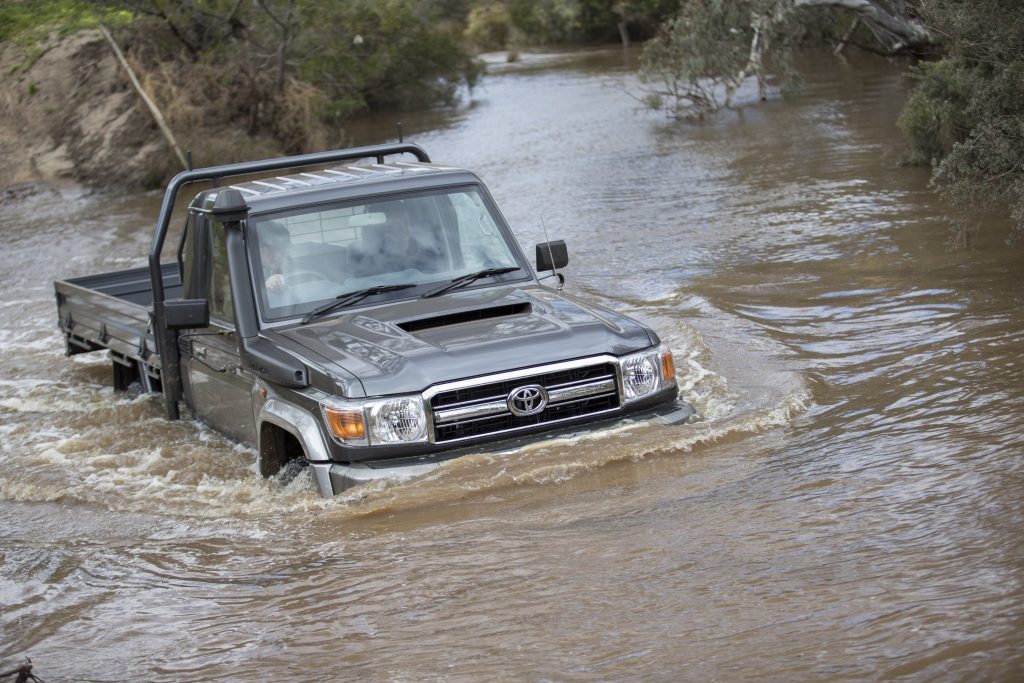 … But that could be a few things. The chassis, designed in 1985, based on a 1950's design, and updated to suit the V8 in 2007, has had a little birthday. Chassis rails are wider and taller, and there's an extra cross-member underneath (and three existing ones have been redesigned). Body panel thicknesses have been tweaked, and the bonnet is also a new design. This makes it more safe, but also noticably quieter and less rough. It's still relatively rough compared to other 4WDs, but it is better.
It's more fuel efficient
Another thing that used to get my goat about the LandCruiser was the fuel efficiency. Yes, there's stacks of power, and that V8 is awesome, but the fuel consumption figures were a little annoying. It's a bit better, now. your saving up to 1.2 litre per hundred kilometres now, but I reckon the savings would be even bigger when you're cruising at (or slightly above) the highway limit.
It has traction aids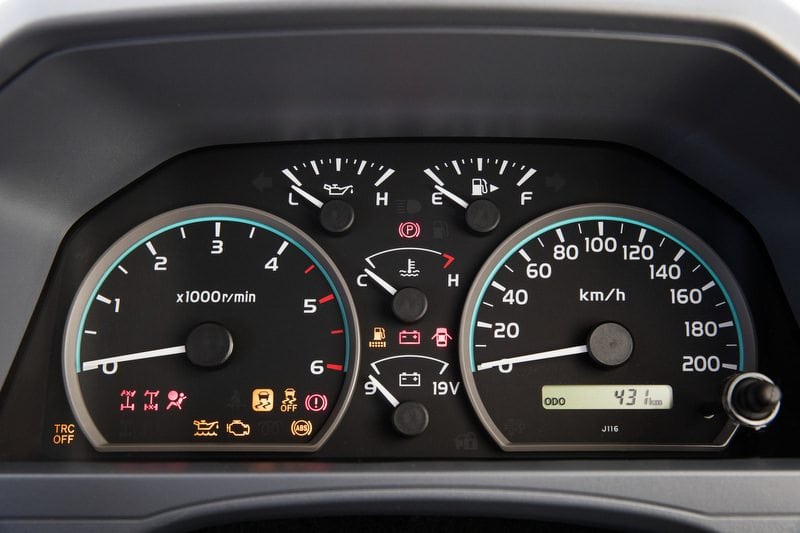 Luddites, emerge from under the bridge, throw rocks and make strange, gutteral grunts. The LandCruiser has gone electronic with traction control (we've tested it off-road, and it's pretty good), stability control and Hill Start Assist (also helps out well). There's also Brake Assist and Brake Force Distribution.
They can be turned off
If the nanny modes are getting in your grille and making things tricky, you can go back to basics and turn everything off. Sometimes (rarely), things like traction control and stability control can brake wheels and cut power unnecessarily when you're off-road, and there is nothing more annoying. And anyway, you've still got good ol' fashioned lockers for your front and rear differentials (either standard, or a $1,500 option, depending on spec level) for the ultimate in off-road traction.
That wheel track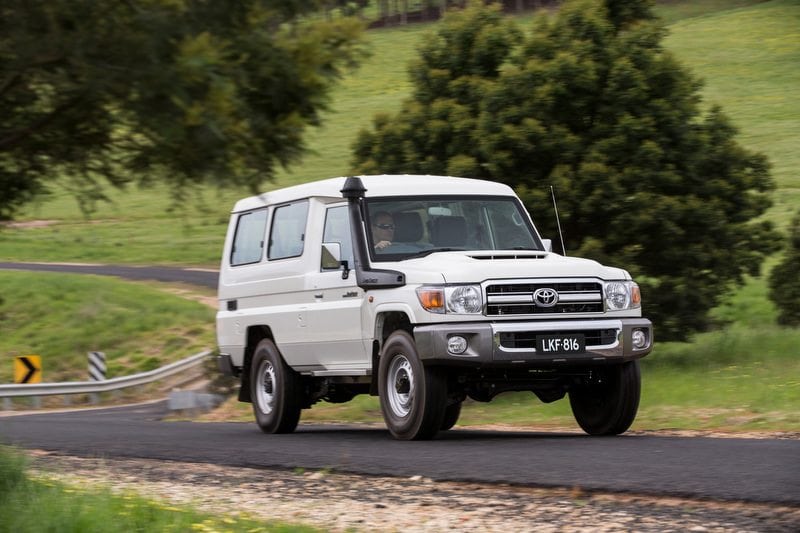 All of this development is great, but one big thing that Toyota didn't fix is that abhorrently different wheel track difference. When they fitted the V8, the front axle was widened to squeeze the two banks of cylinders in. But, they didn't tweak the back to suit, meaning there is a whopping 100mm (or four inches, in the old money).
Toyota know about it, and their research indicated that some were complaining about it. But, other things came first. Sometimes, it's really noticable, no doubt. It won't get you bogged all the time, or cause the car to flip on it's lid at a moment's notice, but the dynamics do feel strange sometimes, and your often pushing through extra mud or sand when you're offroading. If it was corrected, the car would undoubtedly be more stable. Anyway, lucky you've got that V8, but I still find it quite annoying.
It's still for sale.
Yes, while I'm still a bit dirty about that rear diff, I am quite happy that the LandCruiser hasn't gone that that big open-cut mine in the sky, with his old sparring partners, the Nissan Y61 Patrol and Land Rover Defender. It could have been sent to the automotive guillotine, but Toyota care too much about the 70 Series LandCruiser to let that happen. It's part of their identity, and an integral part of the company's development and reputation, both in Australia and around the rest of the world. Here's hoping it sticks around for a long time.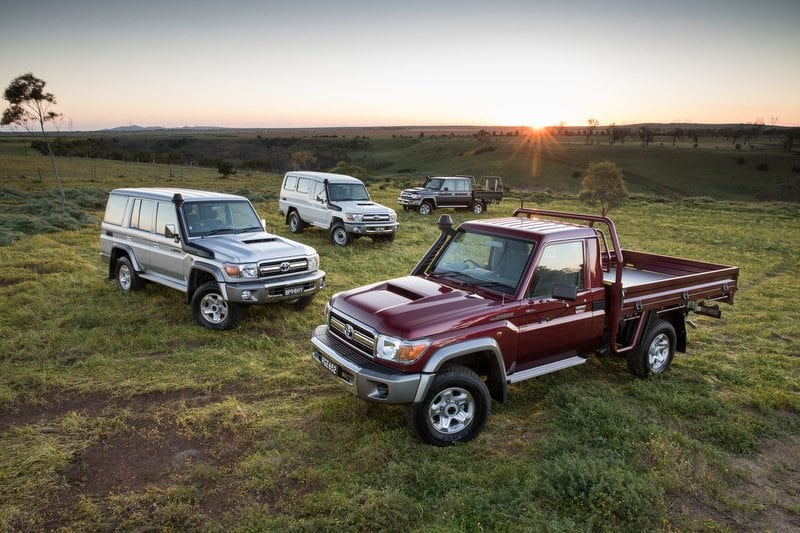 Toyota LandCruiser 70 Series Prices
Body style
Grade
Price#

Wagon

WorkMate
$60,990
GXL
$64,990

Troop carrier

WorkMate
$64,890
GXL
$67,990
Double   cab-chassis
WorkMate
$64,990
GXL
$68,990

Single     cab-chassis

WorkMate
$62,490
GX
$64,490
GXL
$66,490
Just a note on the prices: those who complain about the 70 series LandCruiser being overpriced, maybe you're right, but I think you're wrong. Sure, you can buy a top-spec dual cab ute that drives, feels and cossets better, but what you're paying for with this old dinosaur is the things you don't see: Chassis, diffs, bearings, clutches, engines, steering and suspension all built for durability. It's built to drag, tow and haul, and do it for many years. Only a few truly need something like a 70 Series LandCruiser, but for those people, there really isn't anything that compares or competes (any more).
ENGINE:
Maximum power
151kW @ 3400rpm
Maximum torque
430Nm @ 1200-3200rpm
Fuel system
Common-rail diesel fuel injection
Intercooler
Air to air
Bore x Stroke (mm)
86.0 x 96.0
 

FUEL ECONOMY (CLAIMED)

 
– Combined (L/100km)
10.7
– Urban (L/100km)
12.9
– Extra urban (L/100km)
9.4
Options:
Air-conditioning $2,761 (including fit)
Premium paint $550
Diff locks $1500 (single cab GX, double cab WorkMate)