Mercedes benz have lifted the covers on their concept 4X4 ute, in what they are calling a 'concrete outlook' on what will hit the market in late 2017. It's called the Mercedes X-Class.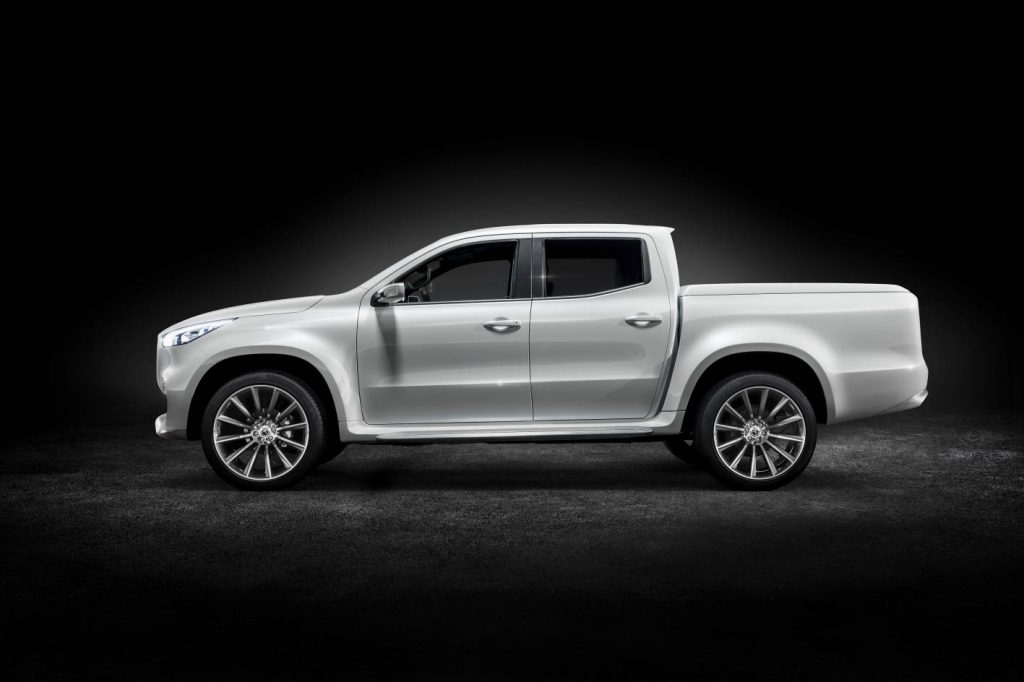 What we know so far:
It will be based on the NP300 Navara, which means there will be a (probably five-link) coil-sprung rear end.
Australian vehicles will be built at the Nissan plant in Barcelona, Spain.
It will be offered with a torquey six-cylinder diesel and full-time 4WD.
The two concept vehicles has either 22-inch alloys or 35″ Silverstone Extreme Mud Terrains. We know what we would prefer.
Along with taking their own part of the market, Mercedes are looking to lure new buyers into the ute segment with the X-Class ute.
Interior elements from the C-Class and V-Class vehicles will be used in the new Mercedes X-Class ute, including infotainment, seats and trim materials.
It will have a two-speed transfer case, off-road traction control, plus locking centre and rear differentials.
A 1.1 tonne payload and 3.5 tonnes towing is possible, but not confirmed.
The key markets for the Mercedes X-Class ute are Europe, South Africa, Latin America and Australia, but Down Under has been picked out as one of the most competitive markets. One in every eight vehicles sold is a ute, and Mercedes now want a slice of that pie.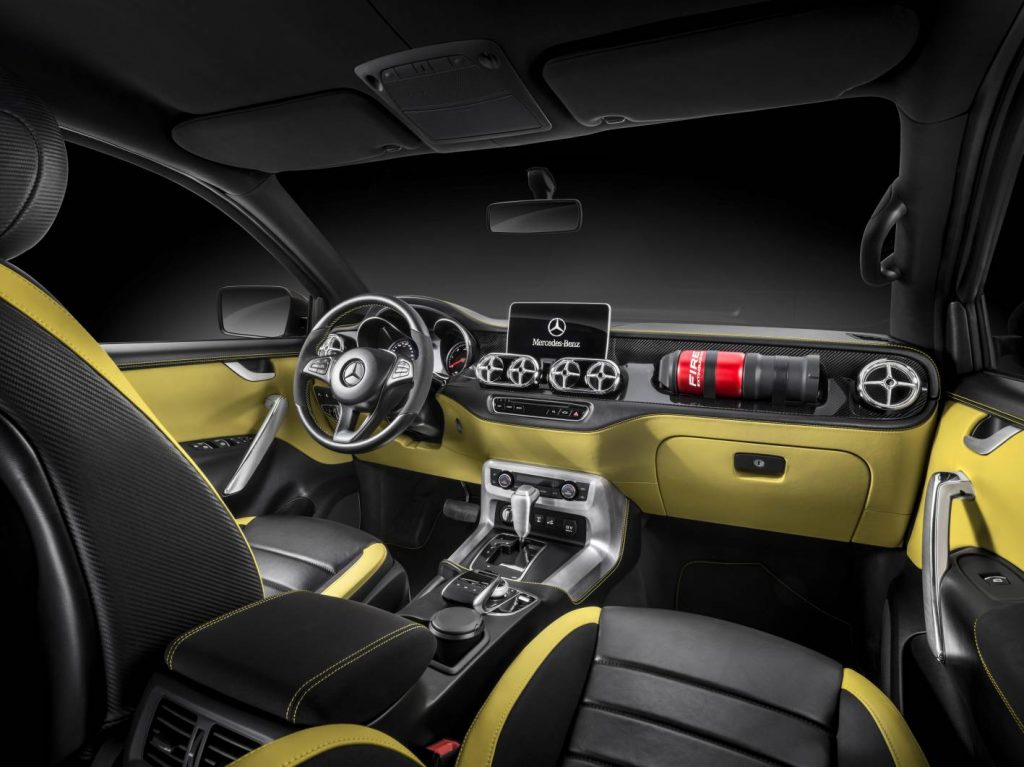 Mercedes are saying that they are the first 'premium' brand to enter the lucrative and competitive ute segment. But it's worth noting here that the segment isn't short of bells and whistles … Ford's Wildtrak, Nissan's ST-X and Volkswagen's Ultimate model utes are all finished to a pretty high grade with lots of fancies, so it won't necessarily be a cakewalk for Mercedes. And Volkswagen's coming V6 model will up the ante in refinement and power, as well.
The two concept vehicles indicate that Mercedes will probably offer two directions of dual-cab ute through trim levels and accessories: a 4X4 ute that has a clean on-road bias, and a 4X4 ute with a more 'rough' off-road bias. We're looking forward to having a closer look at both.