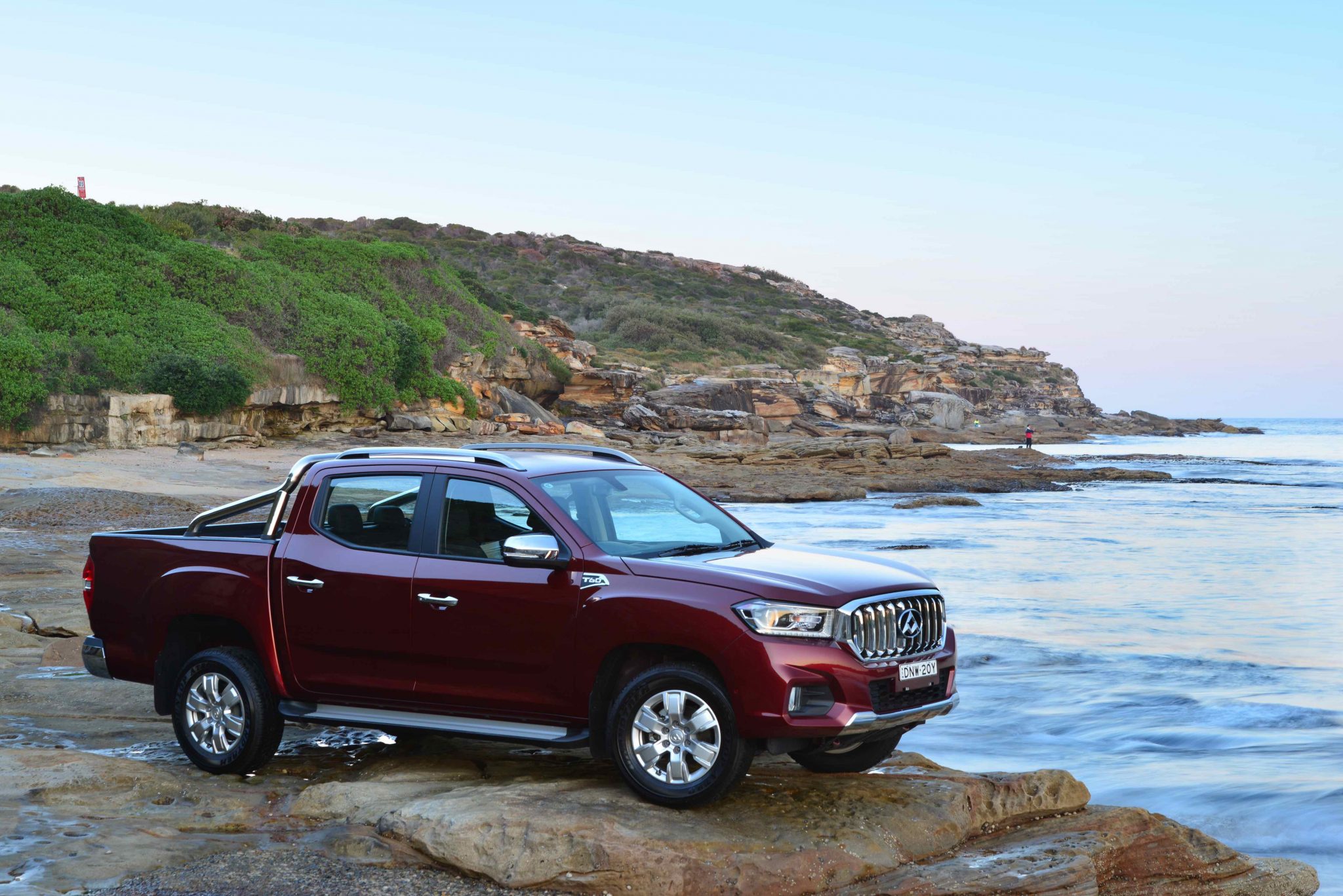 SAIC Motors has lifted the lid on the LDV T60, which will become the latest player in Australia's 4X4 ute segment. It's a new, ground-up design, coming from the world's 10th-largest vehicle manufacturer. We headed out to have a close look at new ute at it's Sydney launch this week.
THE ENGINE
It's a 2.8-litre turbo diesel motor, which is sourced via the Italian company VM. This is the same engine as Jeep's current Wrangler oiler, as well as Holden's Trailblazer and Colorado. Don't get too excited though, the T60 is only rated to 110kW @ 3,600rpm and 360Nm @ 1,600rpm -2,800rpm. That is a nice, wide peak band of torque to have, and should help push the T60 along nicely. This should be a better engine than the Great Wall Steed, which makes the same power and slightly less torque from it's 2 litres, but suffers badly at and just above idle.
This same engine has outputs of 147kW @ 3,600rpm and 500Nm @ 2,000rpm when fitted to an automatic Trailblazer or Colorado, so it begs the question: Does the LDV T60 have great tuning potential through remapping?
PRICES
Prices start from $28,990 for those with an ABN, or $30,516 otherwise. That's the 'PRO' specification with the manual gearbox. The auto is a $2,000 addition, and the LUXE version starts at $32,990, or $34,990 with an automatic gearbox. Without an ABN, you're looking at the peculiar figures of $34,726 or $36,831. This includes a 5-year, 130,000 kilometres warranty (which includes a loaner vehicle) and ten-year warranty on rust perforation.
SPECIFICATIONS
The lower-spec Pro comes with a fair heft of inclusions, like a 10″ touchscreen (with Bluetooth and smartphone connectivity), heated mirrors and a couple of USB points up-front. There are also automatic wipers headlights, reversing camera and a tyre pressure monitoring system. The Luxe version gets softer suspension, climate control, leather seats and steering wheel, as well as an electronic rear diff lock.
WEIGHTS AND MEASURES
The softer suspension means the payload and GCM of the T60 Luxe get a deduction, compared to the Pro spec. The Pro has a respectable 1,025kg payload, while the Luxe tops out at 875kg.  There's a 3,000kg towing capacity, and a 5,950 (Luxe) and 6,050-kilogram GCM.
Impressively, the LDV T60 doesn't have the shonky GCM deductions that almost all other 4X4 utes have. This means it can still tow it's full 3,000kg at full payload, and visa-versa.
FIRST IMPRESSIONS
For a ute on the cheap side, the LDV T60 did seem to be impressively well put together. We'll reserve full judgement after a thorough test drive on-road and off-road, but things definitely look positive so far. The front end uses IFS struts (instead of torsion bars), and the air intake is in the inner guard. The alternator is mounted high, and the starter battery is a decent size.
The T60 looks like it's not just another cheap ute out of China; it's great to see some thought go into a ground-up design, rather than a roughshod rehash like we've seen before. It looks to be a better proposition than the Great Wall, but it's main competition will no-doubt come from the lower-spec, higher-volume Mitsubishi Triton.