Bulldust is one of those strange phenomenon that you get when travelling out in the bush. Often, it will catch you by surprise, and can lead to potential problems.
Bulldust is ultra-fine powder, which kicks up in a spectacular cloud as you drive through. It's often hard to pick out, and can hide some nasty ruts and changes in camber that can throw your stability out the window.
You'll find some incredible patches of bulldust on the way to Old Andado, which we came across on our way to the Madigan Line. Watch the full video here.
When travelling in convoy through the outback, make sure you keep a good distance from the vehicle in front of you; it's always easy to spot the newbie: they are probably sitting right up the clacker of whoever is in front, absolutely caning their 4X4 in dust and rocks. The idea here is to let things settle before you drive on through. You won't smash your air filter, and your visibility will be much, much better. In certain conditions, this can mean leaving a gap of a kilometre or more between vehicles, especially through bulldust. Keep in contact through your UHF, and enjoy the dust-free scenery.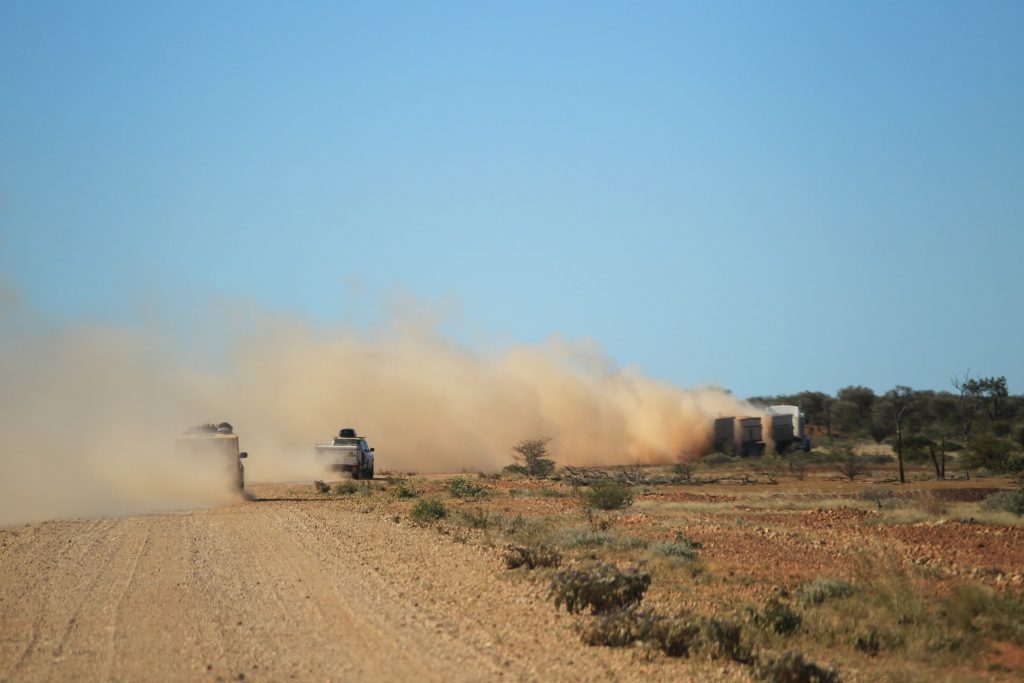 You'll notice the fine particles pervading your interior heavily as well, making a hard-to-remove layer on just about everything (including you). Even if you're careful and avoid the worst of it, it's good practice to pop your filter out every day and give it a tap against the bull bar to shake any excess caught dust out of there. If it can't be avoided, it's always good to have an extra air filter in the spares kit to throw in.