2019 Mitsubishi Triton revealed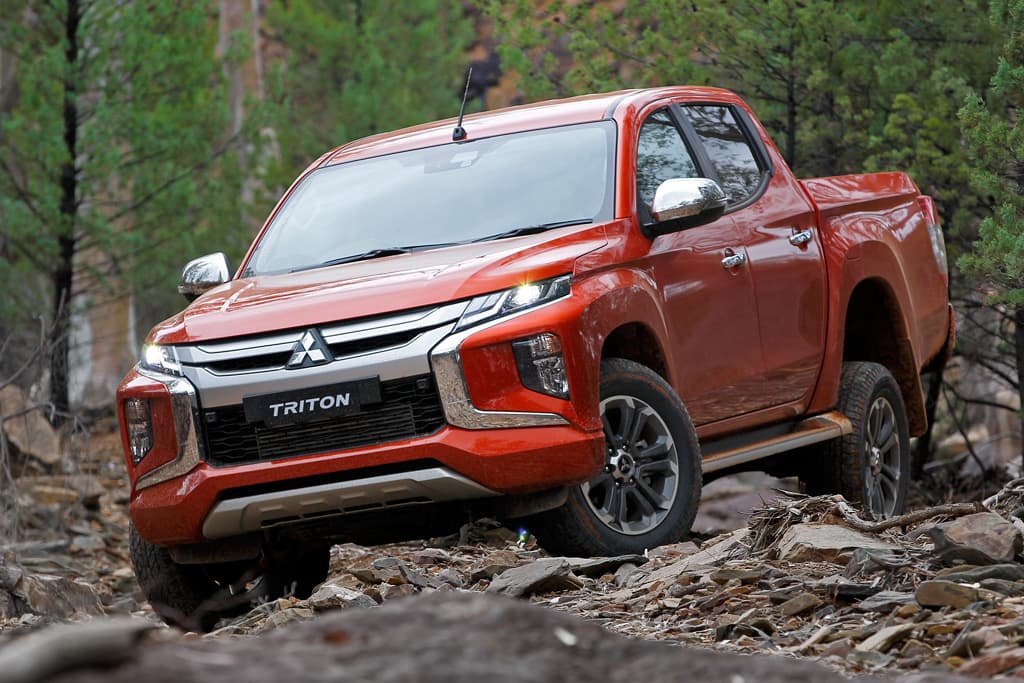 Ringing in it's 40th year of production, the 2019 Mitsubishi Triton has now been revealed to the masses.
Based around the same ladder-frame design, the new Triton has the new-generation front, dubbed 'Dynamic Shield' by Mitsubishi, plus a myriad of safety and engineering upgrades to keep it in-line, and perhaps ahead, of its competitors. The 4WD system has been enhanced, which Mitsubishi claims will deliver improved off-road performance, as well as a range of active safety and driver assistance systems.
For the body, the new 2019 Mitsubishi Triton, has received the Dynamic Shield facelift to the front, newly sculptured body curves, extended wheel-arches, and wrap-around tail lights at the rear. To the interior, the new Triton has been restyled. Offering the interior a more modern feel, while giving a more robust and solid feeling, the previous models interior did feel somewhat dated. The interesting question however, is how the new model will look with a bullbar, and how much of the new Dynamic Shield front will need to be trimmed away to fit one up.
The 4WD system has been updated, however retains the Super-Select or Easy-Select 4WD. Both 4WD systems offer an enhanced off-road mode, which has gravel, mud/snow, and rock settings. When off-road mode is selected, this allows the Triton to control the engine power, transmission and braking to control the amount of wheel spin and increases traction in each of the different settings. There is also a new Hill Descent Control which electronically controls the speed of the Triton, allowing safer negotiation of steeper and more slippery slopes.
To the Active Safety and Driver Assistance, the new Triton retains the ladder-style chassis, and independent front with leaf-spring live axle rear. On top of this, there is now Forward Collision Mitigation which can detect vehicles and pedestrians ahead, Blind Spot Warning which helps avoid side collisions when changing lanes, and Rear Cross Traffic Alert, which assists in avoiding a collision when reversing. As an interesting addition, Mitsubishi have also added an Ultrasonic Mis-acceleration Mitigation System which mitigates the risk of accidents when you accidentally mash the go-pedal in a carpark.
On the mechanical front, Mitsubishi have also updated to a 6-speed automatic, from the old 5-speed, and increased the size of the front rotors and calipers to pull the Triton up just that much quicker.
Rollout is expected very early next year, with the first 2019 Mitsubishi Triton delivered to Aussie dealerships late in December 2018, with official release slated for early January 2019.