Spend enough time perusing marketplace or eBay and you'd be forgiven for thinking you've lost your mind. Or maybe everyone else has. Or maybe we've changed currency to the Thai Bhat and 100,000 for an old 4×4 isn't such a bad price. Either way, the price of once bargain basement 4x4s is skyrocketing. Whether it's Covid tax with people flocking to any 4×4 they can get their hands on, a sudden appreciation for old tin, or mass micro doses that have thrown things all out of whack these are the top 5 4x4s going for crazy money. 
80 Series Land Cruiser
We'll kick this list off with the 80 for a couple of good reasons. Firstly, it was only 5 years ago you'd pick up a 1FZ powered unit for 5k, and a mint turbo-diesel would run you 30k. And secondly because we're all proper sick of seeing $200,000 LC79s. The 80 series has earnt a place in the hearts of Aussie homes all across the country for combining comfort and capability. As the new car smell wore off they slowly got cheaper and cheaper until their recent bounce back. While this clean as a whistle factory turbo-diesel isn't the most expensive we could find, it's the richest stock model we could find costing a cool $77k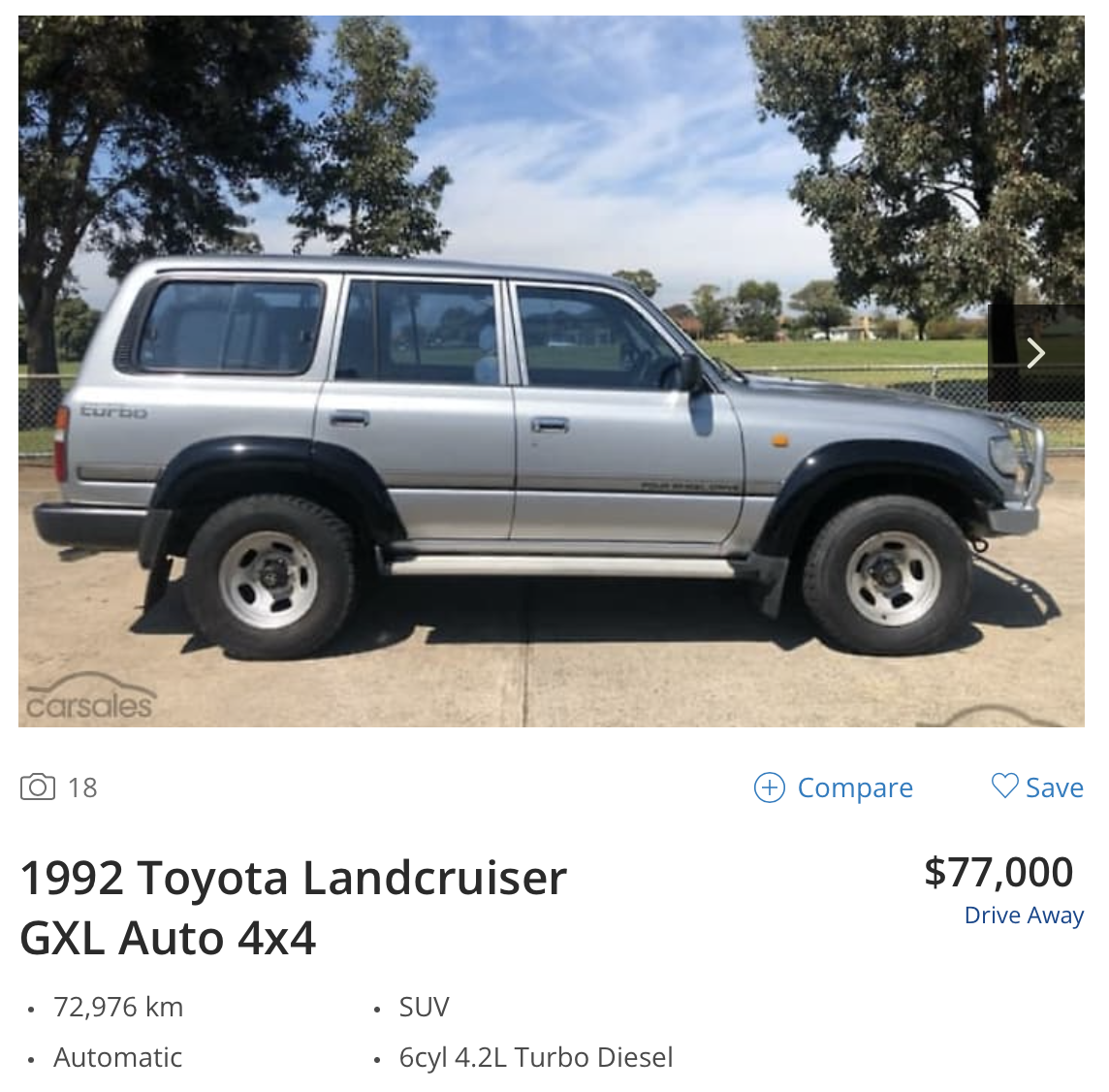 Land Rover Defender
Defenders are a little bit of an odd child. While the older Series Land Rovers can be picked up for a couple or grand, Defenders never really hit rock bottom. The cheapest Defender we can find for sale right now is a not ridiculous $25k with long range fuel tanks, mud tyres etc. But the high dollar ones are well and truly in the unobtainable category now. Want a decent Defender? You're looking at north of $100,000 for anything late model. That price bumps up north of $150,000 for a fully kitted out one like the one below.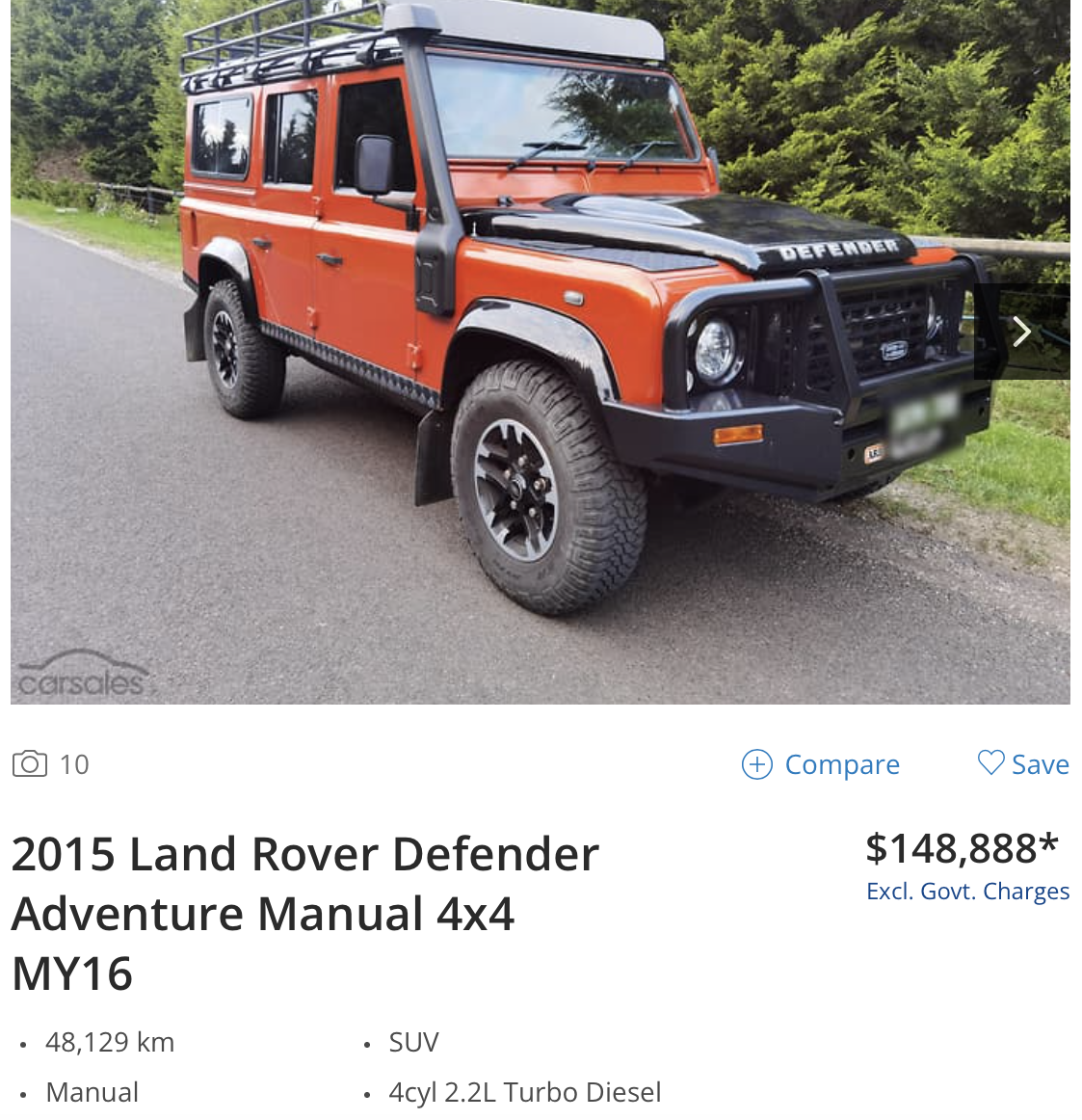 40 Series Land Cruiser
We don't mean to alarm you, but classic 40 Series Land Cruisers might just be one of the fastest appreciating 4x4s you can buy right now. If you own one, buy a guard dog. If you don't own one, sell a loved one to get one. Prices for them currently range from $4,000 for a running project, to $200,000 for a fully restored model. You read that right. There are people spending Ferrari money on Land Cruisers you could once buy for a case of beer. That $200,000 example below? It's running a HiLux motor of all things.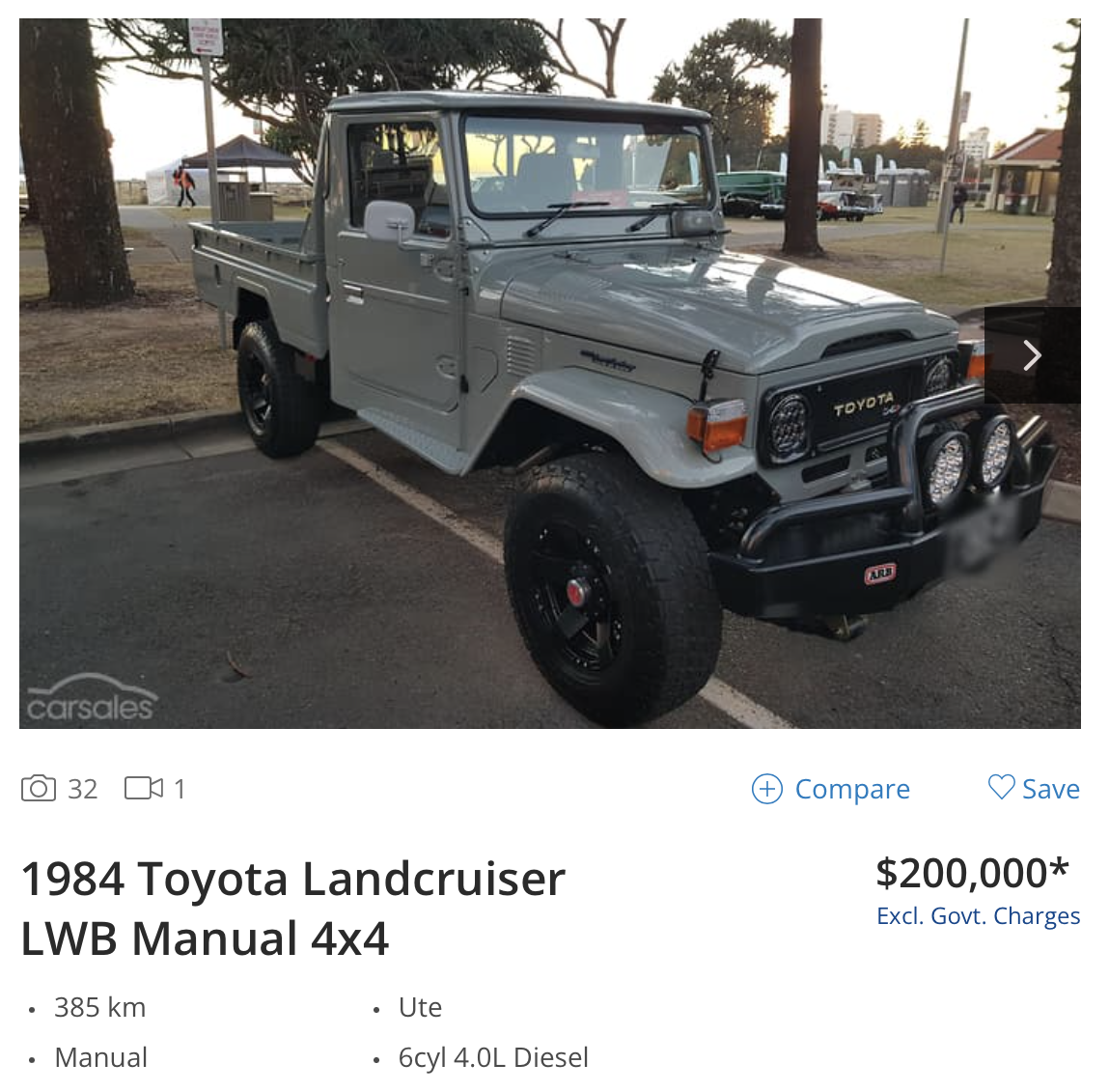 Suzuki Sierra
5 years. That's how long it's taken Sierra's to jump from $2,000 run arounds to $10,000 for a junker. We don't know if it's the release of the new model that's got people feeling all nostalgic for a classic, or if people have finally caught on to how unbelievably capable those little tackers are but good luck getting one for a bargain these days. They're no doubt never going to be worth the big money of a classic 'Cruiser, but they're no longer a budget friendly weekend wheeler anymore. We found this absolute ripper 1L single cab for a cool $17k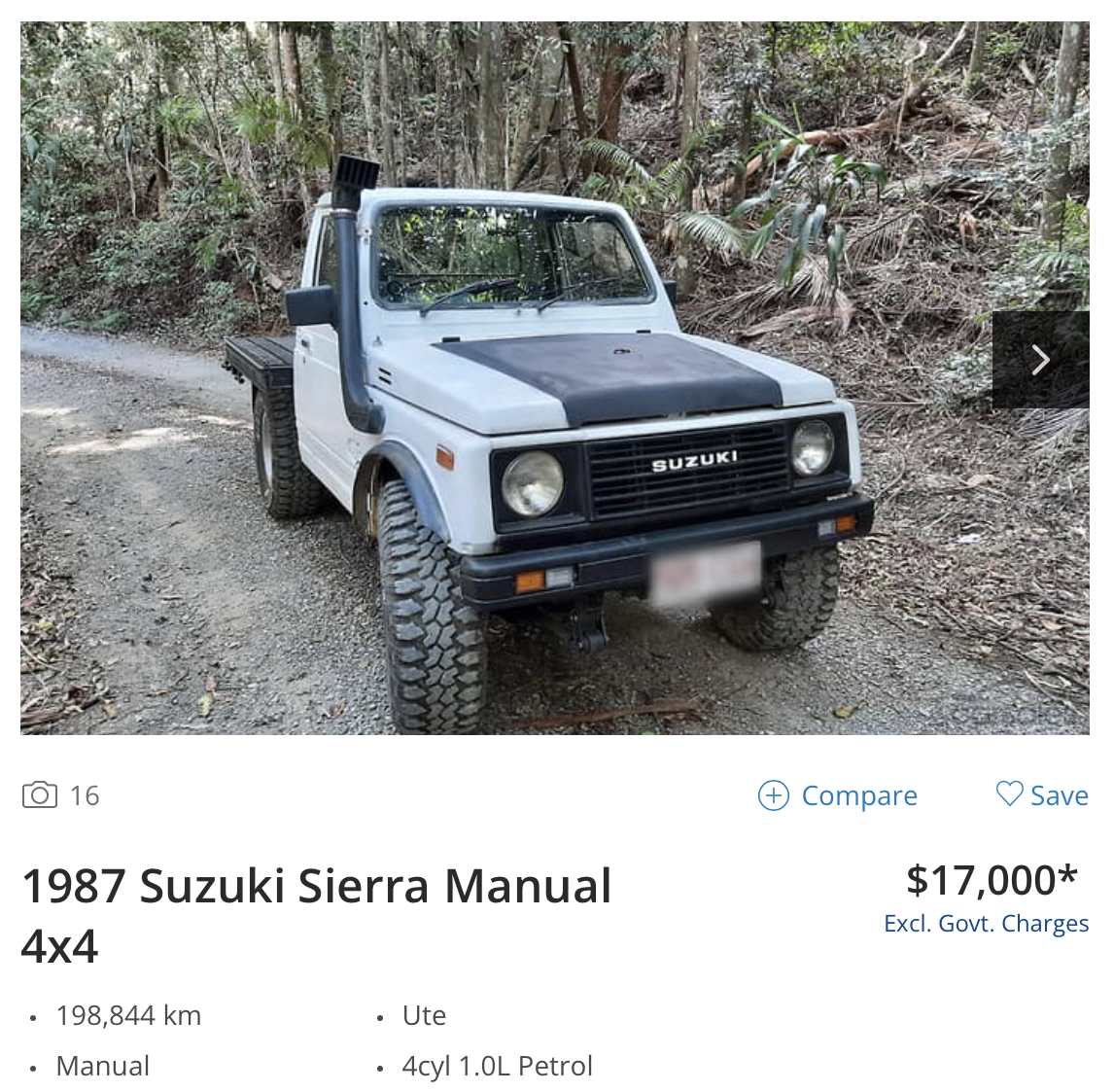 GQ Patrol
For years the GQ and 80 traded blows. The 80 was nicer, the GQ was tougher. It was even money no matter which way you went. But while the 80 has skyrocketed in price the GQ has slowly plodded up. You're looking at $30k for a mint TD42 GQ with the G60 Patrol nowhere to be seen on anyone's radar. Will they ever draw the big bucks of their old rivals? We've got no idea. We found probably the cleanest Patrol in the country for $35k. But that's a lot of dollars to spend on a classic bush wagon.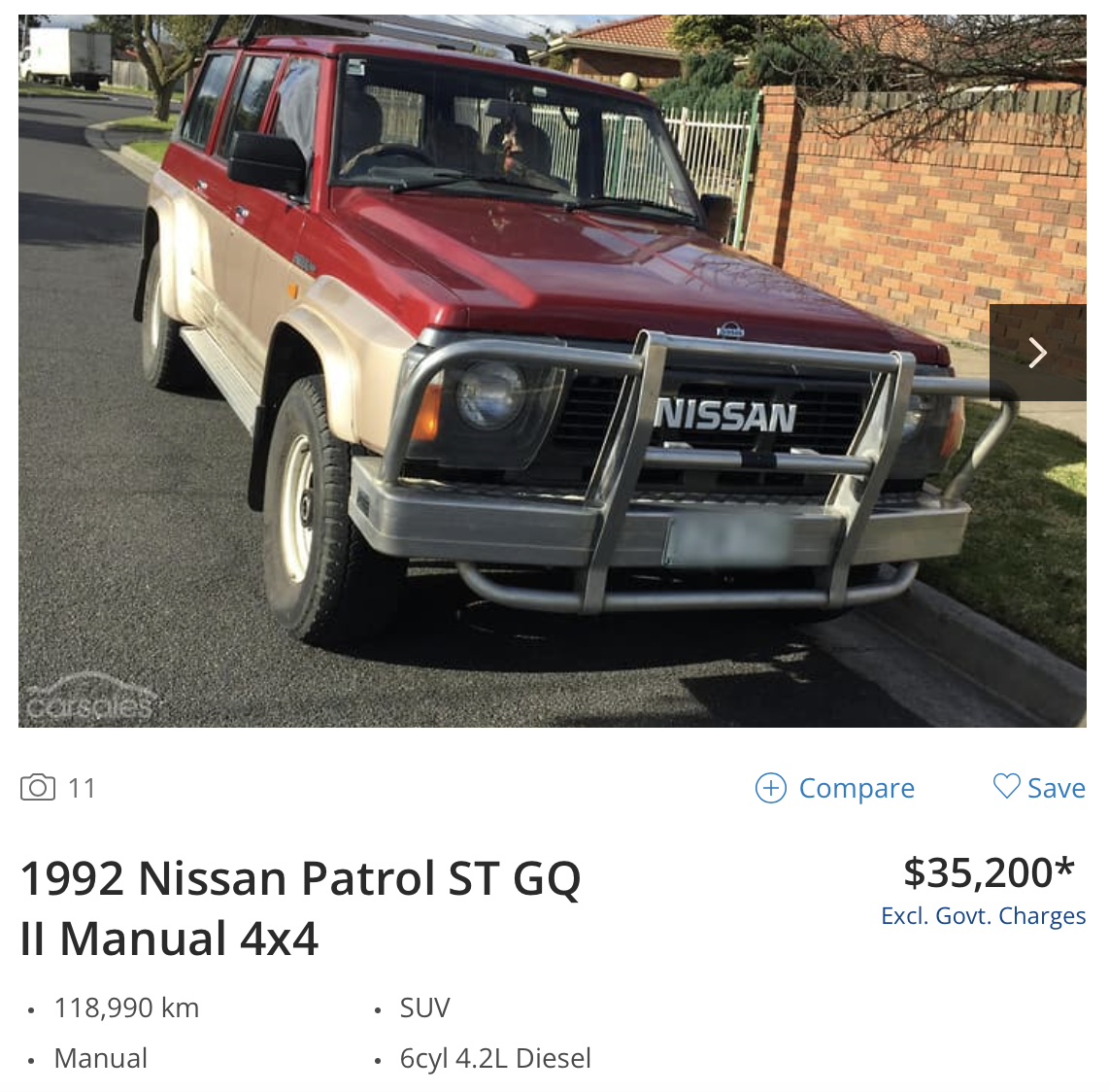 Quick Links
Classic 4x4s get electrified – Mr4x4
Defender sells for $350,000 – Unsealed 4×4