Put a bit of weight on? Might be time to bulk up your brakes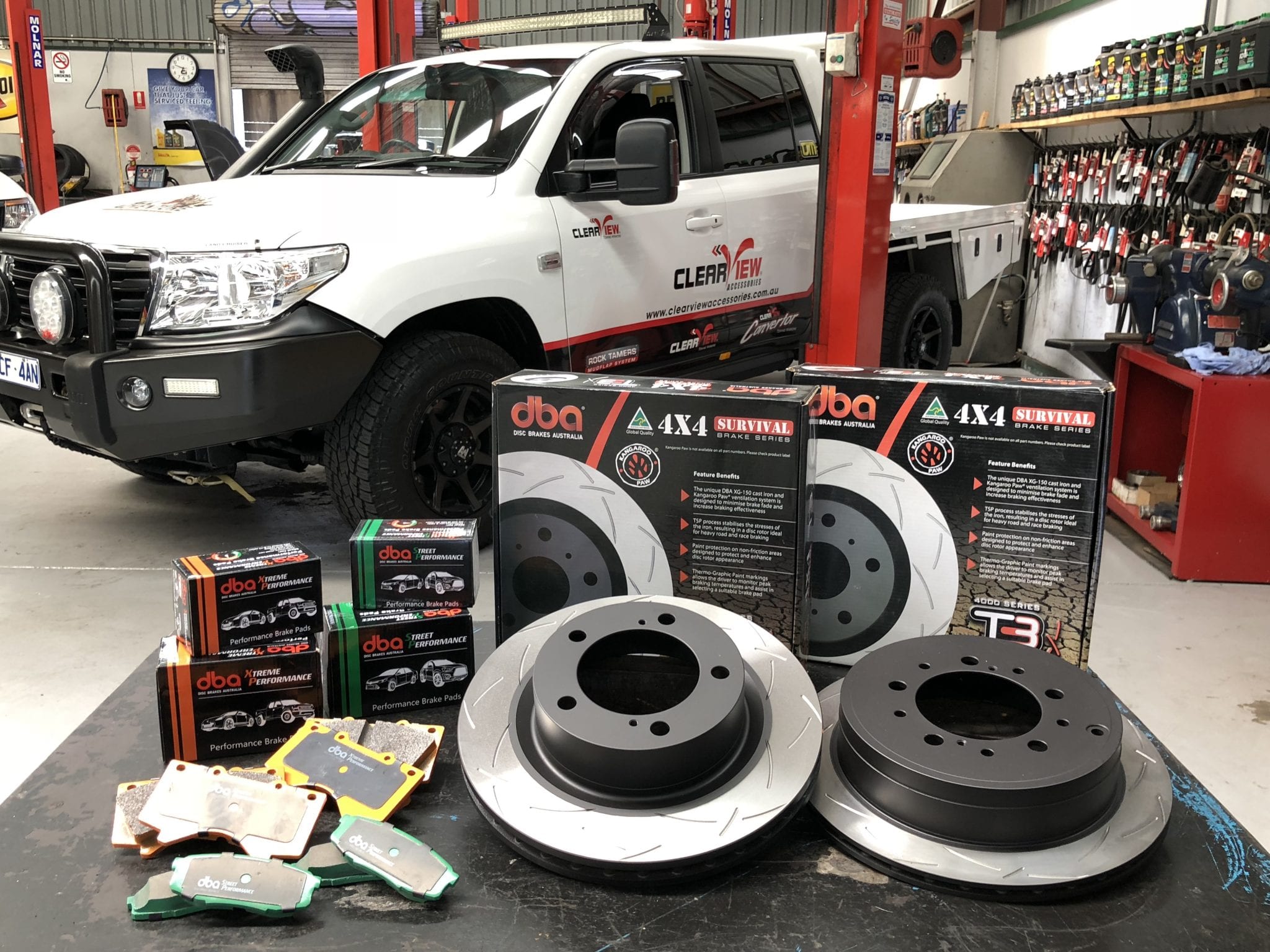 Over the years, as touring rigs have become the norm, we're collectively jamming more and more gear into our four-wheel drives. From canopies and roof cages, to fridges and kitchen sinks we're getting heavier and heavier. The first port of call for most is to squeeze a bit more power out of their 4X4s, followed closely by suspension and GVM upgrades. The often forgotten component however, is stopping power. So if you're like the vast majority of us, and have put a bit of weight on your four-wheel drive, it might be time to bulk up your brakes.
One of the most well respected and trusted brands down under is DBA. They've been making braking components for as long as we can remember, and have released a series of discs and pads specifically for the rigorous task of pulling up big, heavy 4X4s. Welcome to the DBA 4000 Series of brake rotors. They come in four different specifications, the HD smooth finish, XD dimpled design, T3 slotted discs, and the Wave dimpled rotors.
All of the 4000 Series rotors feature DBA's patented Kangaroo Paw ventilation system which assists in minimising brake fade when under heavy braking; or for long heavy braking conditions – think trying to pull up the four-wheel drive and caravan down Bulahdelah pass.
These, mated up with DBA's Xtreme Performance (XP) pads, will make sure you're pulling up quickly, and consistently every single time. Both the 4000 Series rotors and pads are now being stocked by the folks at Opposite Lock, so there are over 65 more outlets across Australia to get your braking components from.
Make sure if you're going to be putting a bit of weight on when you're out touring our incredible country, don't just chase power and suspension upgrades, bulk up your brakes too!