We did a quick ask-around for a list of favourite camping gear from the team at the Pat Callinan's 4X4 Adventures  HQ.
1. Rays Outdoors Inverter Can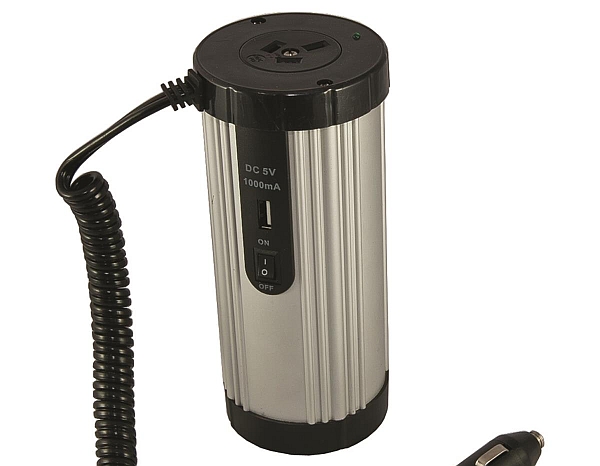 The one thing that we cannot go without is our cheapo "Can Converter" that I got from Rays Outdoors. With a daughter who is obsessed by One Direction and a son who would play Lego games from dawn till night if he could, the advent of iPods etc has been a real boon for those long travel sections and the inevitable "bad weather" day that we always get when camping. Without our trusty converter we would not be able to charge up all these devices on the go, and the inevitable arguments, shouts of "I'm bored" and sulky kids that would happen would make the journeys more fraught than they ought to be…- James, Subscriptions.
2. Shuttle Chef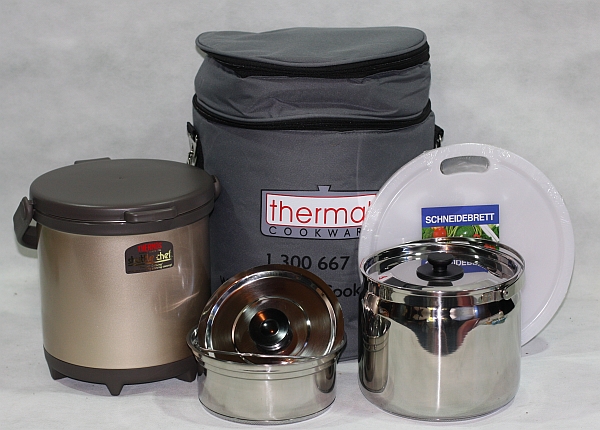 I wouldn't go with out my Shuttle Chef. It is especially great when I have a long drive before I get to set up camp. I can get a good meal ready for the family before I head off knowing it will be slowly cooked ready and delicious for after we have arrived and set up. No cooking on the first day after a long day. Just straight to relaxing, beer o'clock and great feed. – Allan, Sales. 
3. Oztent RV5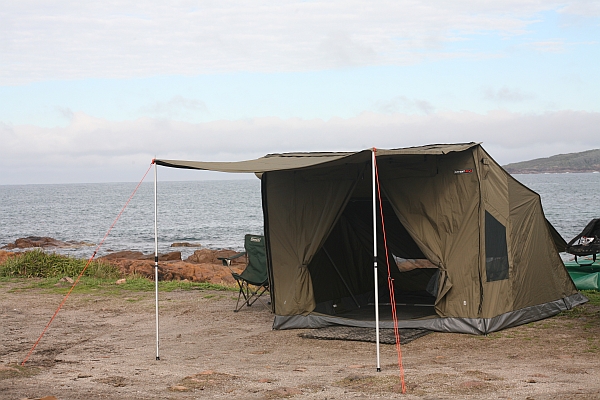 The OZTENT RV5 is always the first thing packed; Its helped the Muras family for may years. Five years ago when we were in NT on the Plenty Highway in those massive dust storms that ended up in Sydney, we were fine. And only just three weeks ago when I took the kids up to Noosa North shore to Double Island for a camp & surfing weekend, it helped keep us high & dry as a mini flood hit with gale force winds. – Mark, Sales.
4. Burke & Wills Swag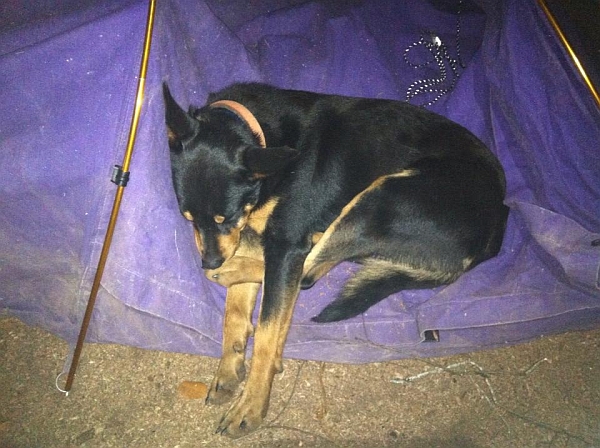 I find that you don't need a great deal to camp comfortably, but one bit of gear I'm extremely fond of is my humble swag. My purple Burke and Wills swag has been all around the country with me, in all sorts of conditions and has always kept me dry and helped me have a great night's sleep! It has an air vent at the head of it which I use in the hot or cold – it ventilates the swag when I have the top zipped right up in the cold or rain, as well as lets extra air in during the hot weather.  It goes without saying that when you spend a lot of time out bush you have to be at one with creepy crawlies…but when you are an arachnophobic it's not that easy!  Knowing that the swag zips right up leaving no spaces for anything to crawl in (or jump in aka cane toads) gives me welcome peace of mind! I'm not the only one that likes it though; Chad the dog from Levuka also loved it! – Mel, Production
5. Weber BBQ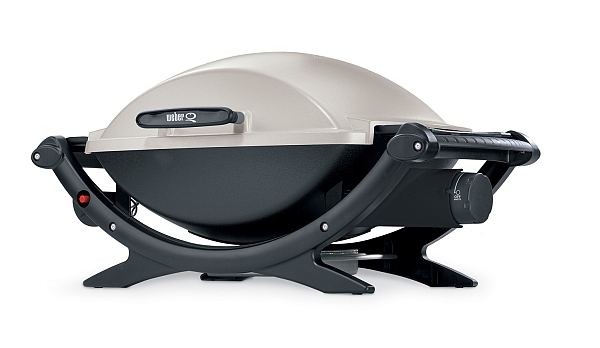 I got my beloved as a disused hand-me-down from my sister; rusty, dusty and forlorn after a long session sitting in the garage. after recuring the hotplate, this barbecue has never taken a step back or dissapointed after continuous duty at home and offroad.  Marinated legs of lamb, butterflied portuguese chicken, and more snags and steaks that you could poke a loaf of bread at, the Weber has been awesome; simply turn it on and get cooking. It has proven to be tough enough to withstand a battering in tubs, trays and boots during transit, but it has never seemed to be bothered. It even fell out my Series IIA whilst going around a roundabout in Maitland once; not my finest hour I'll admit, but the Weber didn't give a damn. In fact, it cooked a pork shoulder for 10 hours straight afterwards. – Sam, Production