One of the common mistakes people make with their 4×4 vehicles is taking the "she'll be right" approach to tyre pressures.
Whether you're driving through the outback and across gibber plains or simply dropping the kids to school, tyre pressure is so important – both on and off road! Running your tyres at over inflated pressure (apart from giving you a harder ride) will likely cause uneven tyre wear in the centre of the tyre and in extreme circumstances, risk a blowout. More commonly, under inflated tyres in the wrong driving conditions can likewise cause uneven wear and risk sidewall damage. At higher speeds, and under inflated tyre can cause the tyre to over heat and risk delaminating the tyre itself, resulting in expensive replacement costs or worst case, cause an accident.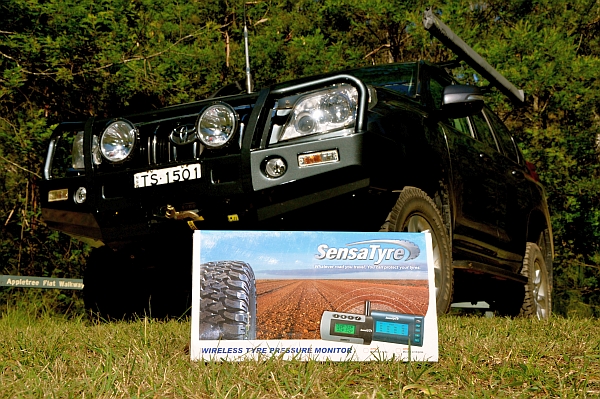 One way of keeping tyre pressures front of mind is through the use of an after market tyre pressure monitoring system (TPMS).
Thanks to Hannibal Safari Equipment, we're taking a long term test of their latest TPMS from Sensatyre by installing it into my Prado 150. The Sensatyre system uses internally mounted sensors to monitor and send individual tyre pressure and temperature readings to a display unit mounted in the vehicle.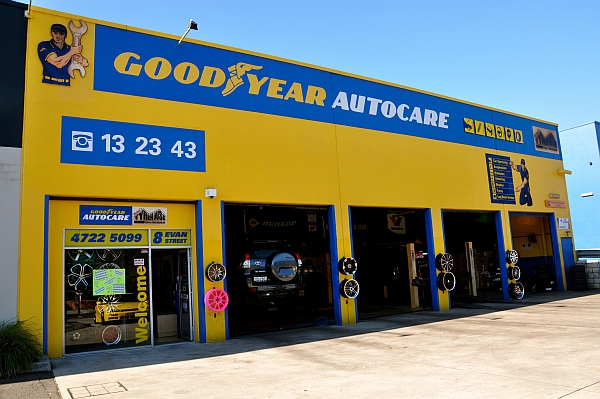 Installing the sensors themselves is relatively straightforward but does require removal of the tyres from the rims and thankfully our mates at Goodyear Autocare in Penrith were able to help us out here.There are a couple of little 'gotchas' to watch out for when installing internal sensors and luckily the guys at Goodyear Autocare are experienced Sensatyre installers and pointed out a few simple tips to keep in mind during the process: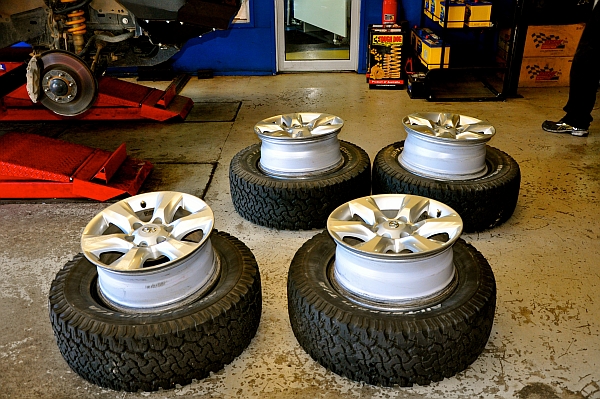 – Mark each wheel position before removing it from the vehicle – this way each tyres goes back in the position it came from as well as knowing the individual sensor positions once they're installed.
–  Mount the sensors onto the rim adjacent to the valve as this ensures you know the location of the sensor and ensure it doesn't get damaged if you ever need to repair or replace the tyre.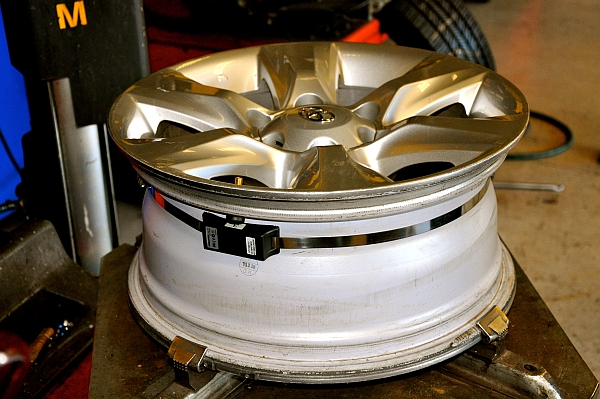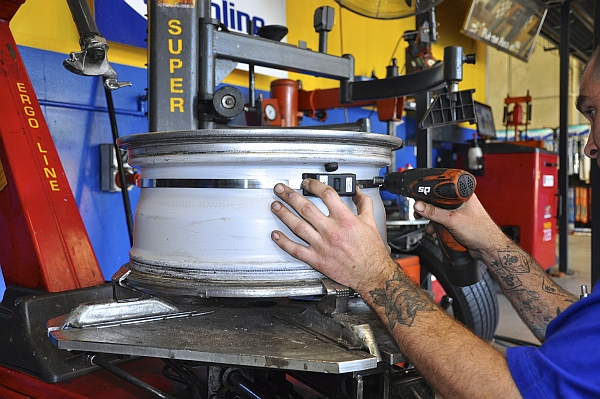 –  The sensors are mounted to the rim with stainless steel straps (similar to a big hose clamp) and once tightened, ensure any excess strap is cut off to prevent internal tyre, rim or sensor damage once the wheel is running at speed.
–  Always rebalance each wheel once the sensors are installed and the tyres replaced and inflated.
The 6 sensor wheel install itself took around 2 hours to complete. Once this was done, we were ready to finish the rest of the install. Hannibal Safari Equipment's Jeremy Cooke was on hand to complete this for us by mounting the receiver component and the dash display unit in the vehicle.
We'll see how the Sensatyre TPMS performs longer term, but initially, they've already forced me to adjust my on road tyre pressures in order to even them up all round at a pressure of 35 psi when cold.
So, if you're serious about outback travel and want to ensure your tyres last for the long term, looking after your tyre pressures with a Tyre Pressure Monitoring System from Sensatyre could be the key.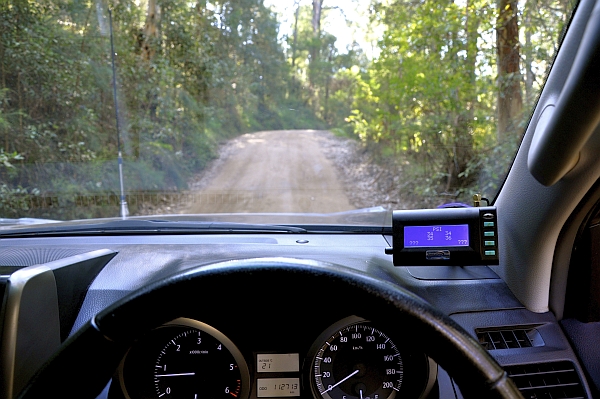 For more information on the Sensatyre TPMS, check out www.hannibalsafari.com.au and for all your tyre and TPMS install needs check out www.goodyearautocare.com.au