It's something that has made a big difference in camper trailer land: Forward Fold campers. They make a different use of space compared to a traditional hard-floor camper, and have the potential of suiting families a bit better. Obviously, Cub have been listening, because they have just announced their own off-road, forward-fold camper trailer.
Cub's hard-floor campers have been around for years, and would have to be one of the most proven designs getting around. We've been towing them to all sorts of places over the past eight or nine years, and have a huge amount of respect for what they stand up to. But, dispelling that myth that you can't teach an old dog new tricks, Cub are adding a new design to their ranks: a Cub forward fold camper.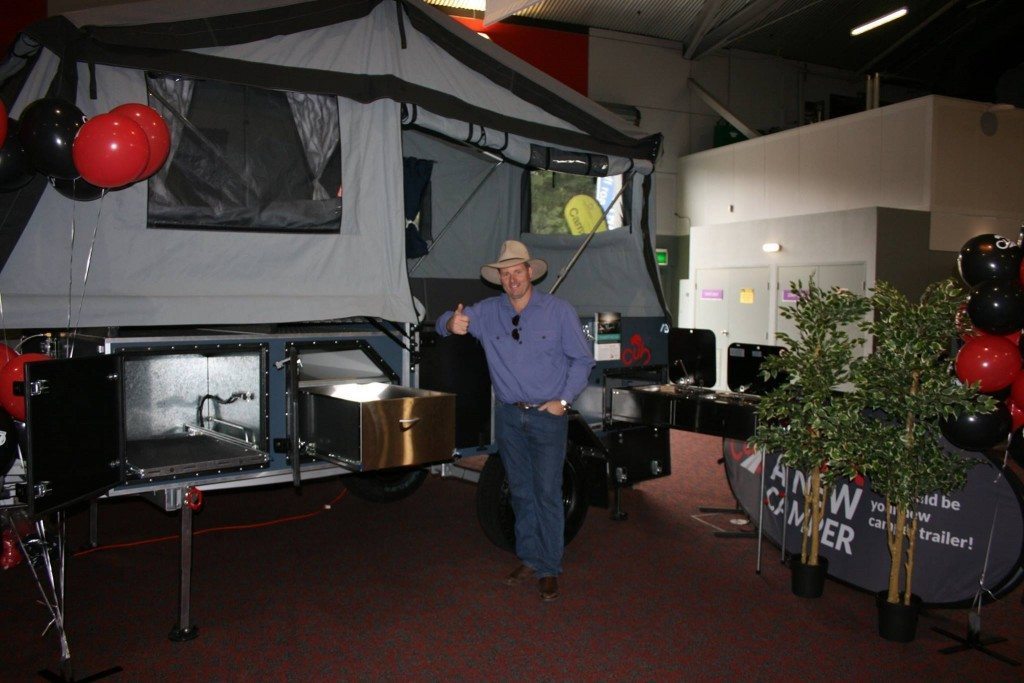 We've had a look at this unit, and are really impressed initially. The roof flips forward and rests onto the (big) box on the drawbar. What difference does it make? Well, it gives a lot more space inside, giving a dinette and the potential for internal cooking setups. You can also quickly convert this area into another bed, meaning this camper can accommodate more, easier. Look at how much space is available in the front box, as well.
The usual suspects of a big, galvanised chassis, good suspension, Aussie canvas and good craftsmanship are all present and accounted for in this new model, so we are quietly confident it will perform well in the bush. We're currently trying to sweet-talk them into a loaner unit for testing, so will report back soon!
SPECS:
Towing Height – 1.55 m
Width – 2 m
Towing Length – 5.5 m
Tare weight – 1080kg
Ball Weight – 130Kg
ATM – 1450kg
OTHER SPECS:
16″ Goodyear Wrangler tyres A/T on Black Steel wheels
Rear-mounted spare wheel.
Alko 50mm axle with 10″ electric brakes.
Hand brake protector.
100% Australian made tent with Wax Converters Dynaproof Canvas.
Extended deluxe awning and front wall with window.
Aluminium powder coated awning poles
Trigg off road hitch
20 litre jerry can holder X 2
 Galvanised steel stone guard
Fridge box & slide
Draw bar 100 x 50 x 3 mm