If you're reading this, then we can safely assume that you're the proud owner of a 4WD. Congratulations, that means you're one of the cool kids! Now as you know, driving your 4WD makes you feel like you can conquer anything – sand dunes, steep hills and even your neighbour's lawn. But before you go full Mad Max with it, check out these five things you should know about your 4WD.
You should know the difference between a recovery point and a tie-down point
Recovery points and tie-down points are both used in your 4WD, but they serve very different purposes. Tie-down points (or shipping points) are used for securing your 4WD when it's on the ship en route to Australia. A recovery point is an attachment point for recovery situations. It's specifically designed to withstand the shock loads associated with rescuing your vehicle out of tricky situations. You should never use a tie-down point as a recovery point.
How to tell the difference?
If you take a peek underneath, you'll see that your recovery point is generally mounted to the chassis with either gusseted welds, bolts or both. It will be made with thick steel and point towards the front or back of the car. If you don't have one, you'll need to get an aftermarket one installed. On the other hand, a tie-down point looks like it's attached less solidly and is often a thin plate that angles or points towards the ground.
The most accurate way to tell the difference?
The foolproof way to tell the difference is to open your glovebox and rifle through the owner's manual, which will clearly give you the goss.
You should know how to change a tyre on the sand
Off-roading in Australia goes hand-in-hand with sand driving. And although changing your tyre on the road is easy enough, changing it on the soft sand is another story. Here are five tips on how to make it easier.
If you don't have chocks for the wheels, grab some logs or build a little sand mountain at the front and back of your wheels. 
Use a jacking base plate for your jack. It provides a larger footprint and stops it from sinking in. These can be purchased, or you can make do with a 30 x 30cm slab of chequer plate or timber.
The chassis is not always the best spot to put the jack because you have to lift up the entire suspension before getting the tyre off the ground, sometimes running out of height in the jack. Whack it under the axle tube instead.
Speaking of a jack that doesn't have enough height, if it's only slightly too short, grab your shovel and dig the sand out from underneath the wheel to give you space to manoeuvre the tyre off.  
Once the tyre is off, slide it under the vehicle so that in the off-chance the jack fails, this stops the whole vehicle from hitting the ground. 
You should know what fuses you need … and carry spares
It doesn't matter what brand of 4WD you have, it'll have fuses. And despite their small size, when they go wrong, it causes all sorts of problems. From driving lights to car lights through to accessories like your fridge, just about everything electrical in your 4WD has a fuse. And although it's frustrating when one blows, it's important to remember that they're there for a reason. It's much better to have a blown fuse worth a few dollars than a blown fridge.
Fuses are not a one size fits all product. So, what you need to do, is go right over your vehicle and accessories and work out which type of fuses you have. Then you need to go out and buy some spares!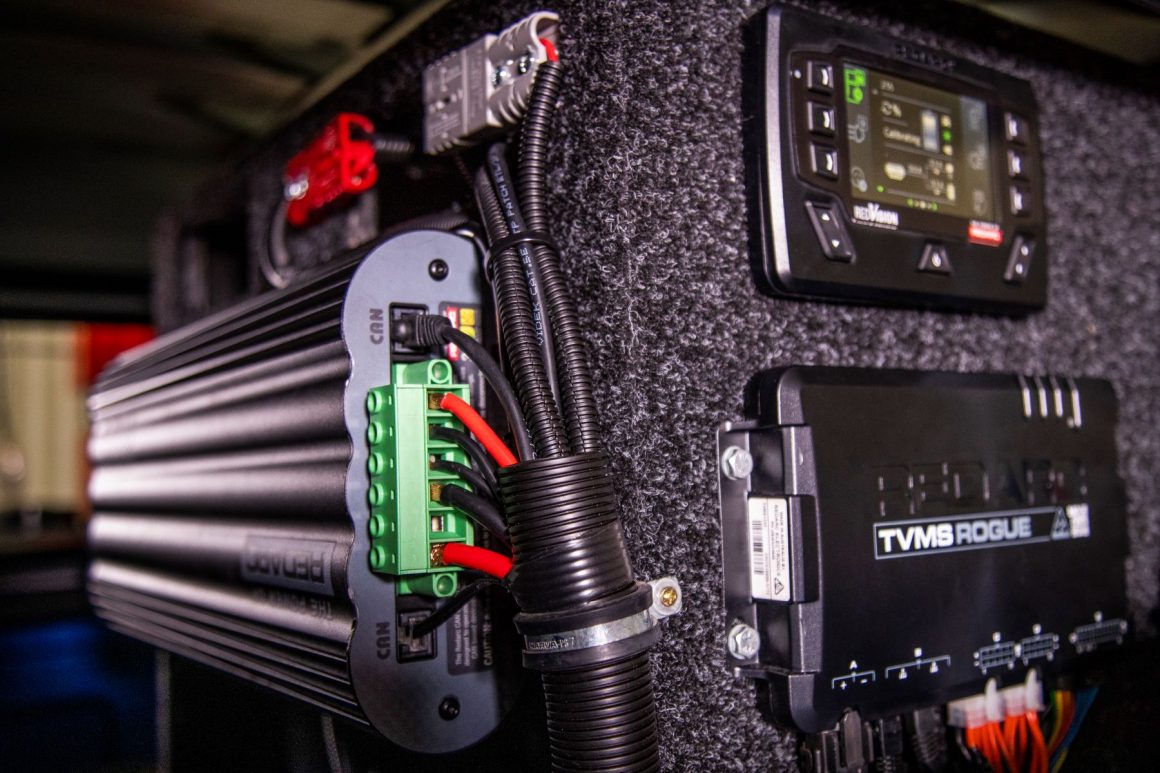 You should understand when (and not) to use your diff lock
To understand when to use your diff lock, you need to understand what it does. A cross-axle differential lock is a device used to cancel out the differential action. The differential is a system that allows the wheels to turn at different speeds. It works by sending more power to the wheel with the least resistance. This is required when the car is going around a corner as the outside wheel needs to travel further, and therefore faster, than the inside wheels.
When you're 4WDing this can become a problem because it allows the tyre with the least amount of traction to get more power. Why is this not good? Well, think about it. You don't want the tyre with no traction (the one in the air) to get the lion's share of the power. That power is now wasted. You want the power to go to the tyre on the ground with the most traction.
By engaging the diff-lock, the diff is now 'locked' and drives both wheels evenly. This, in turn, helps the grounded wheel by giving it more power to move. Don't think that you need to engage the diff lock every time the going gets tough, though. This is not the case.
Use your diff-lock when:
You're likely to have a wheel in the air like on a rutted hill climb or muddy bog hole.
Anywhere where the going is slow, you don't need to turn and you're likely to lose traction on one or more wheels but still have good traction on the other wheels.
Don't use your diff-lock when:
All four wheels are on the ground
You're going faster than crawl speed.
You need to go around a corner.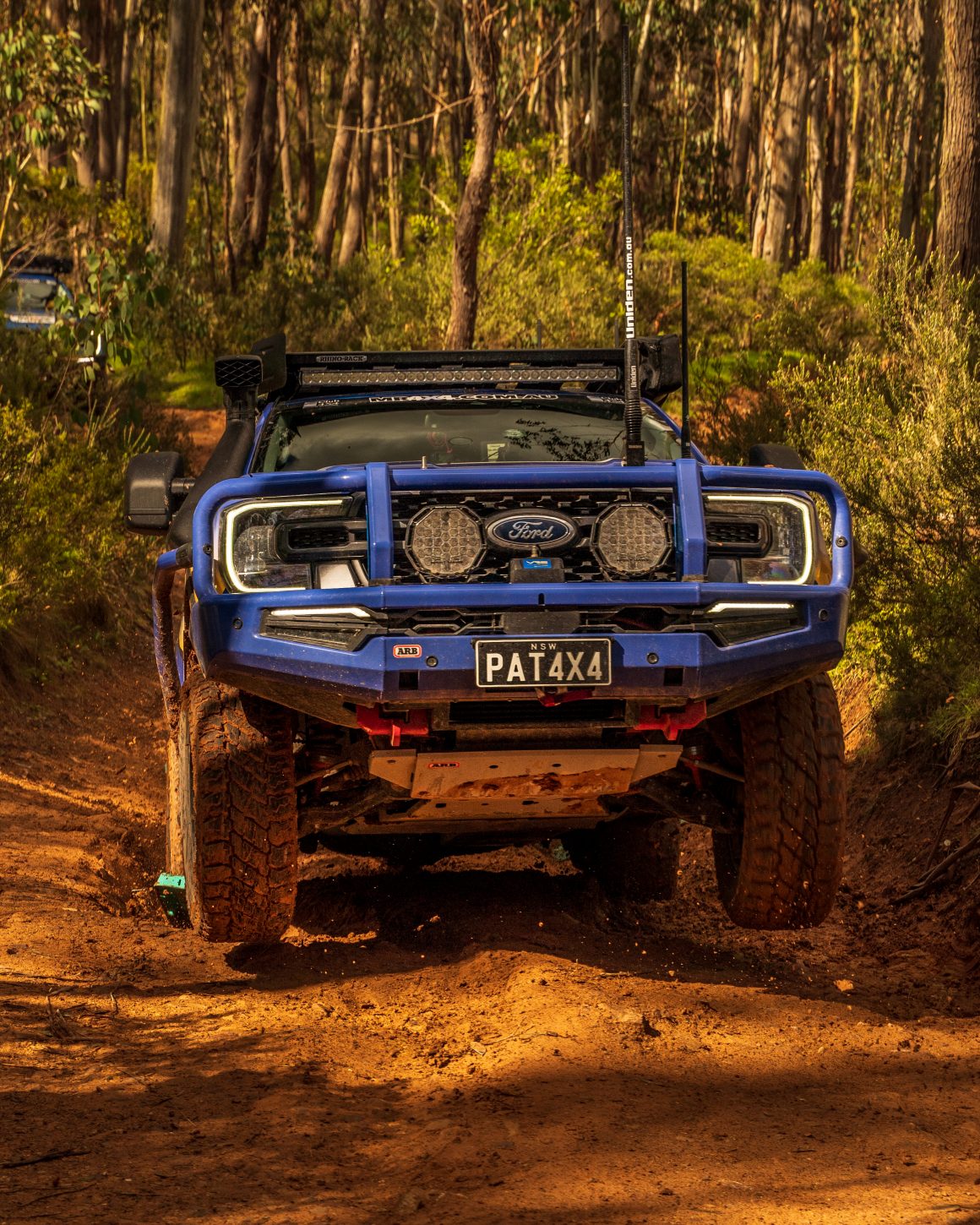 You should know how to deal with and protect your 4WD from corrugations
Anyone who plans on heading to Outback Australia will deal with corrugations at some point. Although uncomfortable, driving over them is easy enough. Simply lower your tyre pressure for a smoother ride. This allows the tyres to deform over the corrugations and spread out, placing less pressure on your vehicle's suspension and yourself. People often talk about a sweet spot for speed, but I think this should be evaluated on a track-by-track basis for safety reasons.
These same corrugations are well known for blowing the side walls on your tyres and shaking nuts and bolts loose. Here's a few simple ways to protect your 4WD from this happening:
Don't use anything less than light truck tyres. They are constructed well and have very strong sidewalls, allowing you to reach those lower tyre pressures and still withstand the terrain.
Before you leave, lock in your nuts and bolts even better. This can be done with spring washers, nylon nuts or by using a thread locker such as Loctite. The best time to use one (or all) of these is before you leave, not after something has rattled loose on the trip.