4WDers love their gadgets, and this one is a cracker. We have managed to organise a great deal as well, giving you a huge discount on this popular product from Goal Zero, as well as throwing in a subscription.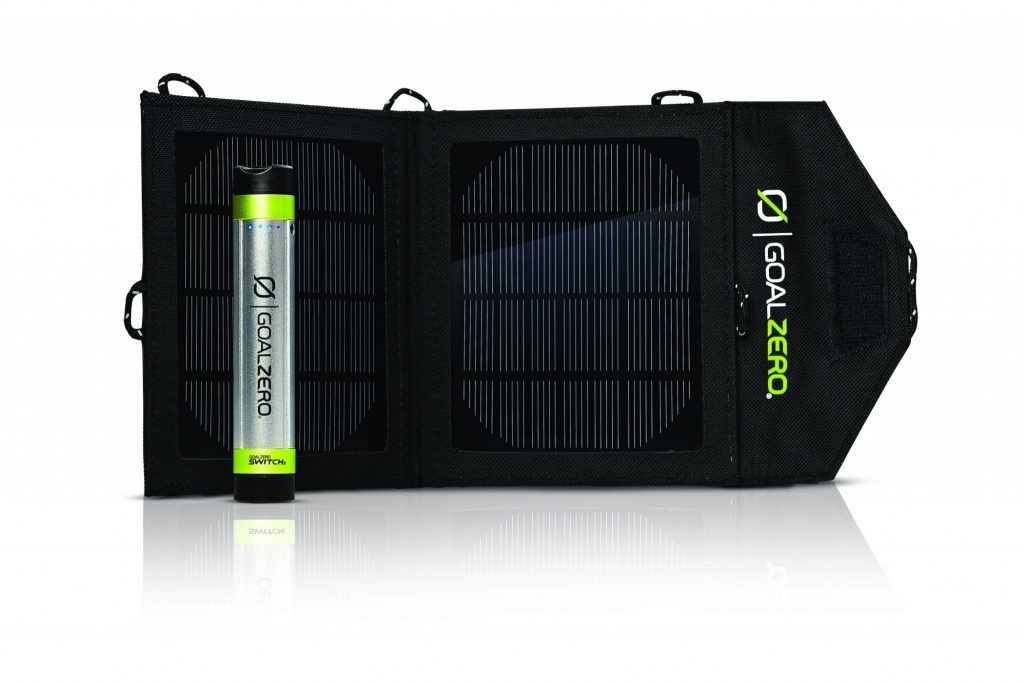 This little unit, complete with a 7 volt, 3.5 watt monocrystalline solar panel, has enough grunt to keep your smartphones, tablets and navigators topped up with power. It works together seamlessly with the Switch 8 battery, which can power up your smartphone as a wall connection. Impressive.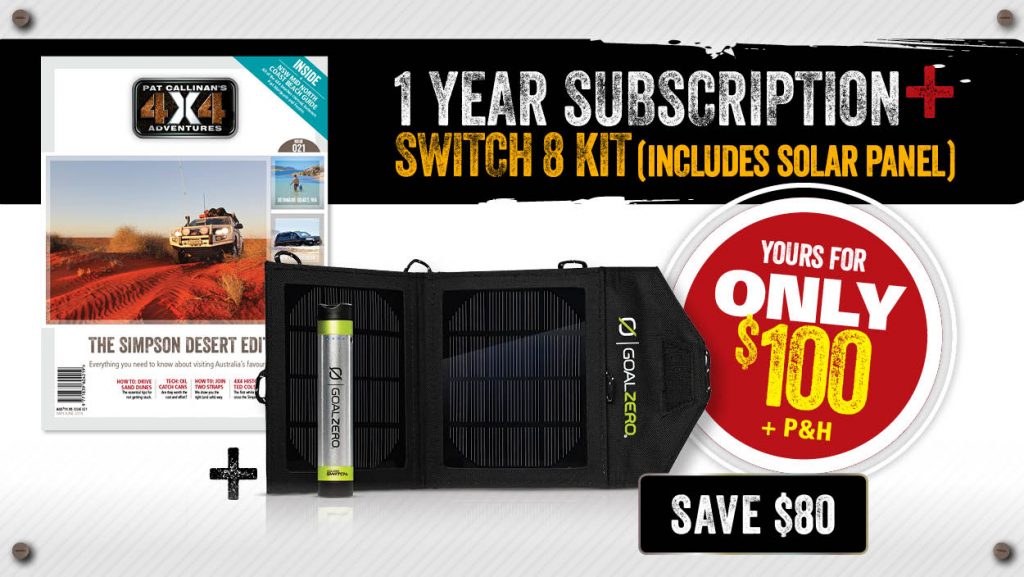 What we like about this kit is the fact that it takes up such little space, and is ultraportable. It weighs a measly 310g, and packs down to a minuscule 14cm X 15cm.
But wait. It gets better. Yes, there's more. On it's own for $100, this kit represents a great saving over the typical $130 RRP. But, you'll also get yourself a subscription to Pat Callinan's 4X4 Adventures magazine, Australia's highest quality 4X4 publication. All for just a hundred bucks, giving you a saving of around $80.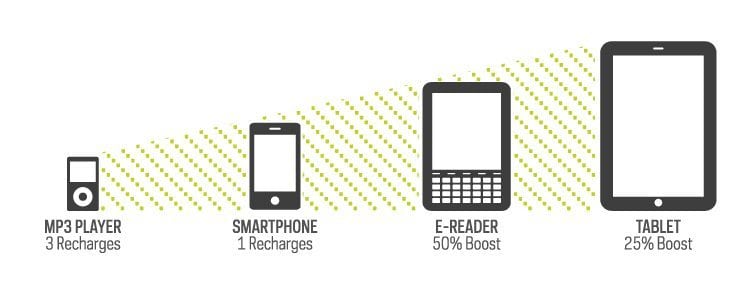 Pat Callinan's 4X4 Adventures is Australia's only 4X4 magazine that is owned and printed in Australia, giving you a bi-monthly dose of travel inspiration, tech and how-to yarns, and plenty of honest and unbiased product reviews.
Want one for yourself, or maybe a gift for somebody else? Head over to our online shop and sign up now, we promise you won't regret it.