It's not the worst problem in the world when it comes to your 4WD but it's definitely one of the most frustrating. Yep, that's right, the good old flat battery. You're all packed up and ready to go and… chug chug … nothing.
But it was working fine yesterday. Why did it go flat?
There are a number of reasons for a flat or depleted battery, one of them being human error. By human error, I mean that someone left the headlights on or the internal lights. Other problems include extreme temperatures, corroded cables and old age. Once a battery is past its prime, it can't maintain a full charge and will go flat on a regular basis. A bit like me mid-morning without caffeine.
Either way, there are a number of ways to get your car going with a depleted battery.
First things first
Before attempting to solve your battery woes, first things first is to turn off anything that could be sucking power from it. Turn off your radio, headlights, interior lights and anything that is plugged into your 12V or USB sockets.
Right, now that you've done that, let's look at getting your 4WD started.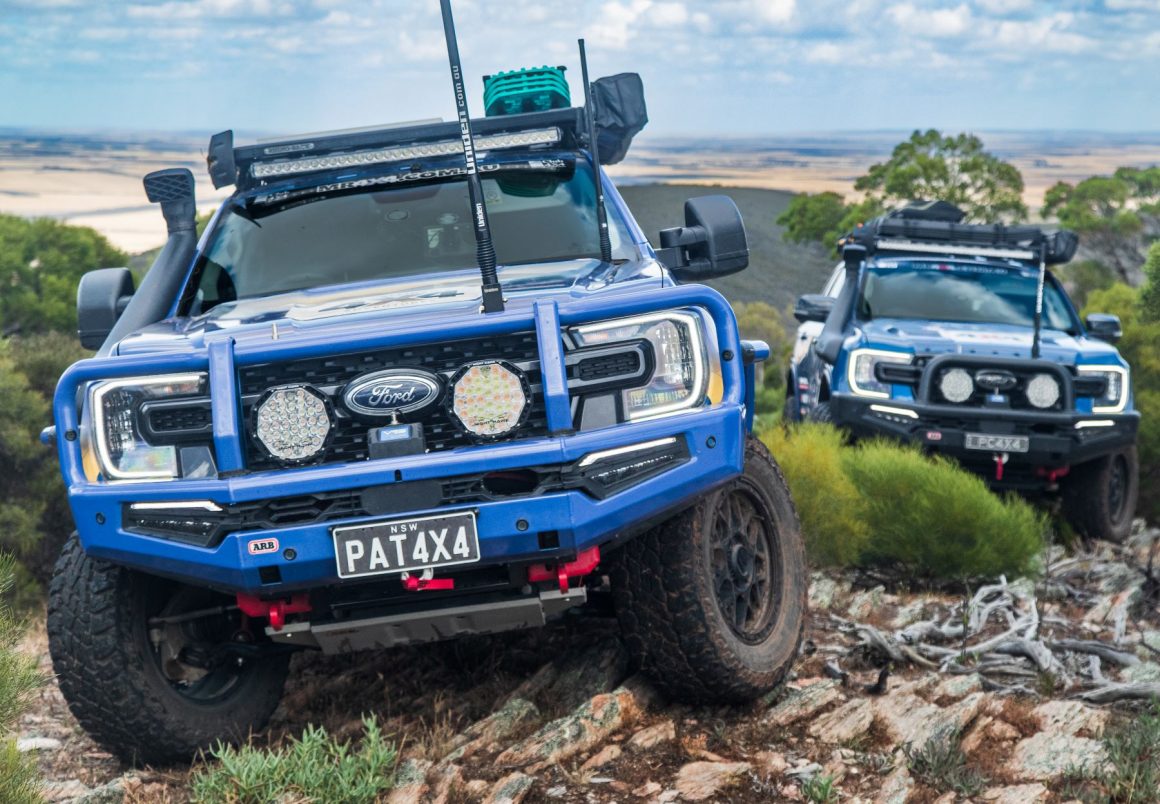 Jump start your vehicle
The most common way to get going again is to jump-start your vehicle. Ideally, you will have a set of jumper leads under the seat or in the back. You're going to need another vehicle with a working battery to jump-start off but if you have a dual battery set-up, you can jump-start from your second battery as well.
You'll need to move the working vehicle close enough so that the jumper cables reach or move your second battery within reach. Start by connecting the positive red lead to your dead battery and the other end of the red lead to the good battery. Next, connect the black lead to the good battery and the other end of the black lead to a bare metal part on the broken down vehicle to earth it, such as the engine mount or chassis. It's important to keep this end well away from the battery or it could spark.
If you're jumping off a second vehicle, start the engine of the car that goes and let it run for 10 minutes. While it's running, you can attempt to start the vehicle with the dud battery.
Use a lithium jump starter
Perhaps the easiest and least labour-intensive solution is to use a lithium jump starter. ARB has an awesome compact-sized lithium starter that will jump-start vehicles with engine capacities of up to 5L V8 Diesel or 6L petrol. It's as simple as connecting the red and black leads to the battery terminals using the supplied leads. This is a handy piece of equipment to have in your 4WD all the time.
The unit itself can be charged before your trip with either the included AC or DC charger and it's good to go for up to 20 charges. As an added bonus, it also features 2 x USB ports and a 12v Cig so you can charge devices from it as well.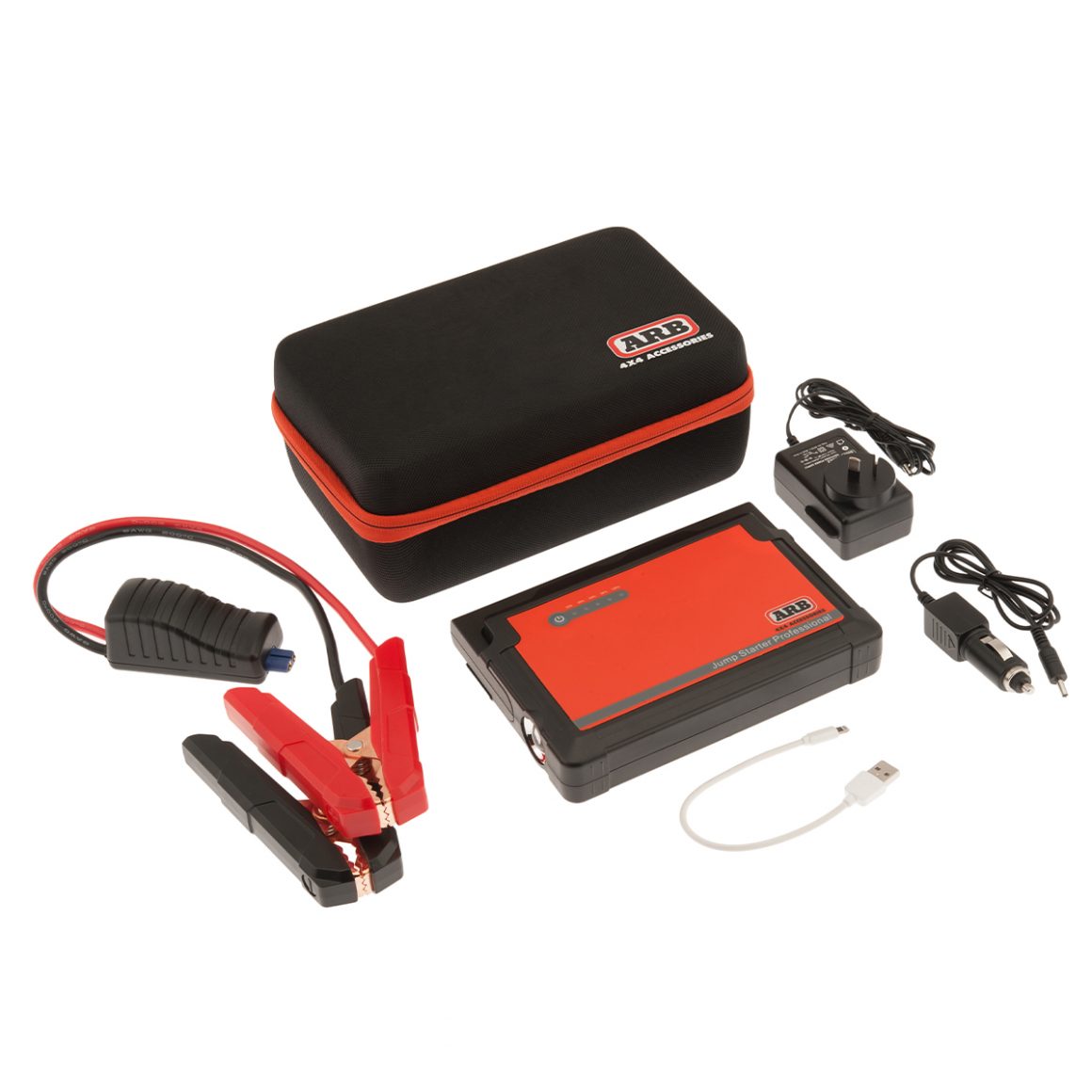 Check your terminals
Sometimes the battery is not flat but it's just not getting a good connection due to dirty or loose terminals. First things first is to clean the terminals. If you have some bicarb soda, go ahead and tip a little bit on. This helps to neutralise the battery acid residue that may have built up. Pour a little boiling water over top and using a thick rag, try to clean up the grot as best you can. You can even use carbonated soft drinks in a pinch as well however this will leave behind a sticky residue.
Check to see if the terminals are loose and if so, give them a good tighten. If they can't be tightened, you can cut a strip from your soft drink can and pack it around the battery post before clamping down the connection on top. This ensures a tighter fit to get you going.
Try warming up the battery
Just like us, sometimes your 4WD's battery will struggle to get moving in the cold. As batteries get colder they lose cranking ability. In fact, a battery at 0 degrees Celsius only has approximately 65% of the cranking power of a battery that is sitting comfortably at 25 degrees Celsius. Combine a cold night with a battery that's on its way out and you've got a vehicle that won't start.
Warming up your battery is as simple as heating up some water over the fire and pouring it directly onto the battery. Of course, be careful of your air intake and any electronics. If the morning is cold but it's still sunny, try opening up your bonnet to let the sun shine directly on the battery. This will also help heat things up and get it cranking.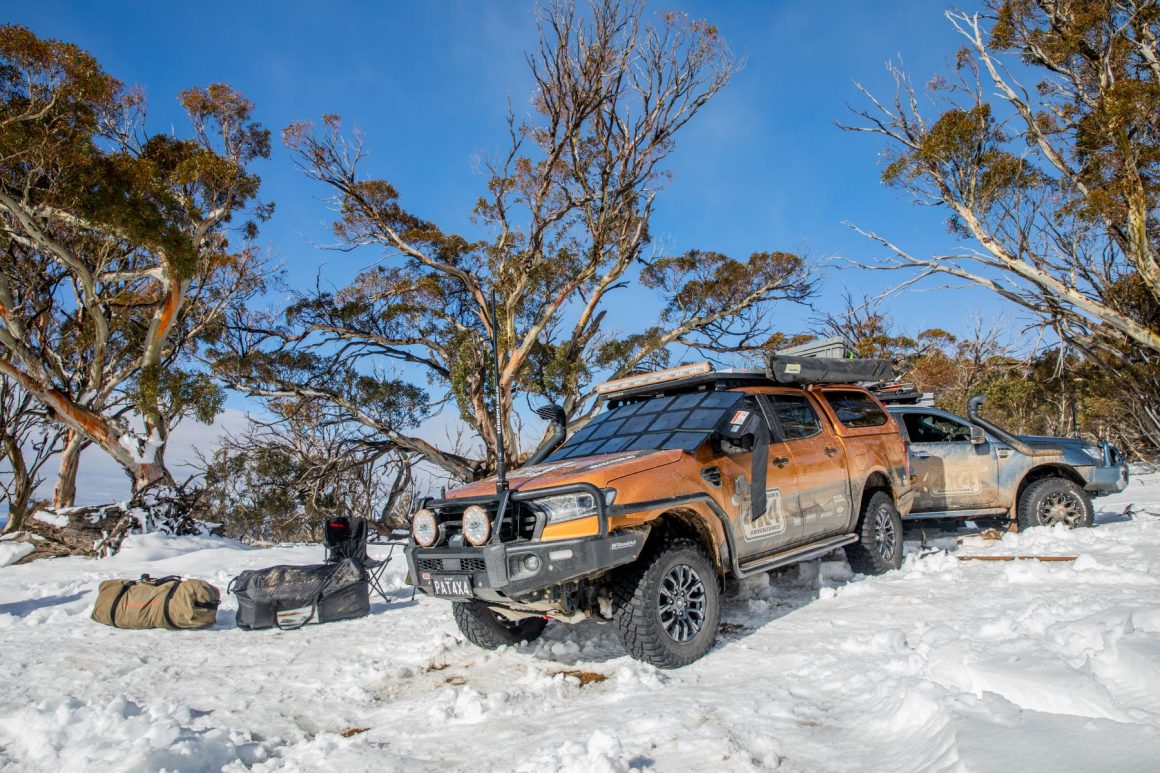 Try this in a pinch … but it may not work
This is not an ideal solution as it's a 'waste' of batteries and it will only work if your vehicle is turning over, but not quite starting. If your battery is properly flat (as opposed to just a little bit depleted), then this solution won't work.
If you have a pack of AA batteries handy, you can connect them up in a series by rolling out a piece of duct tape and placing them on top to keep them together. Use another piece of tape to enclose them all securely. Wire them up to your battery and let it charge for at least 15 minutes. Again, this will only work if your vehicle is just a smidge from starting. 10 x AA batteries may work but you'll have way more luck with 20!
Once you get started
Once you do get your vehicle started, it's a good idea to let it run for 10 minutes before setting out. Ideally, you will want to take it straight to the battery shop to get it checked. If it does need replacing due to damage or old age, it will only keep going flat and next time, it might not be so easy to get it started again.