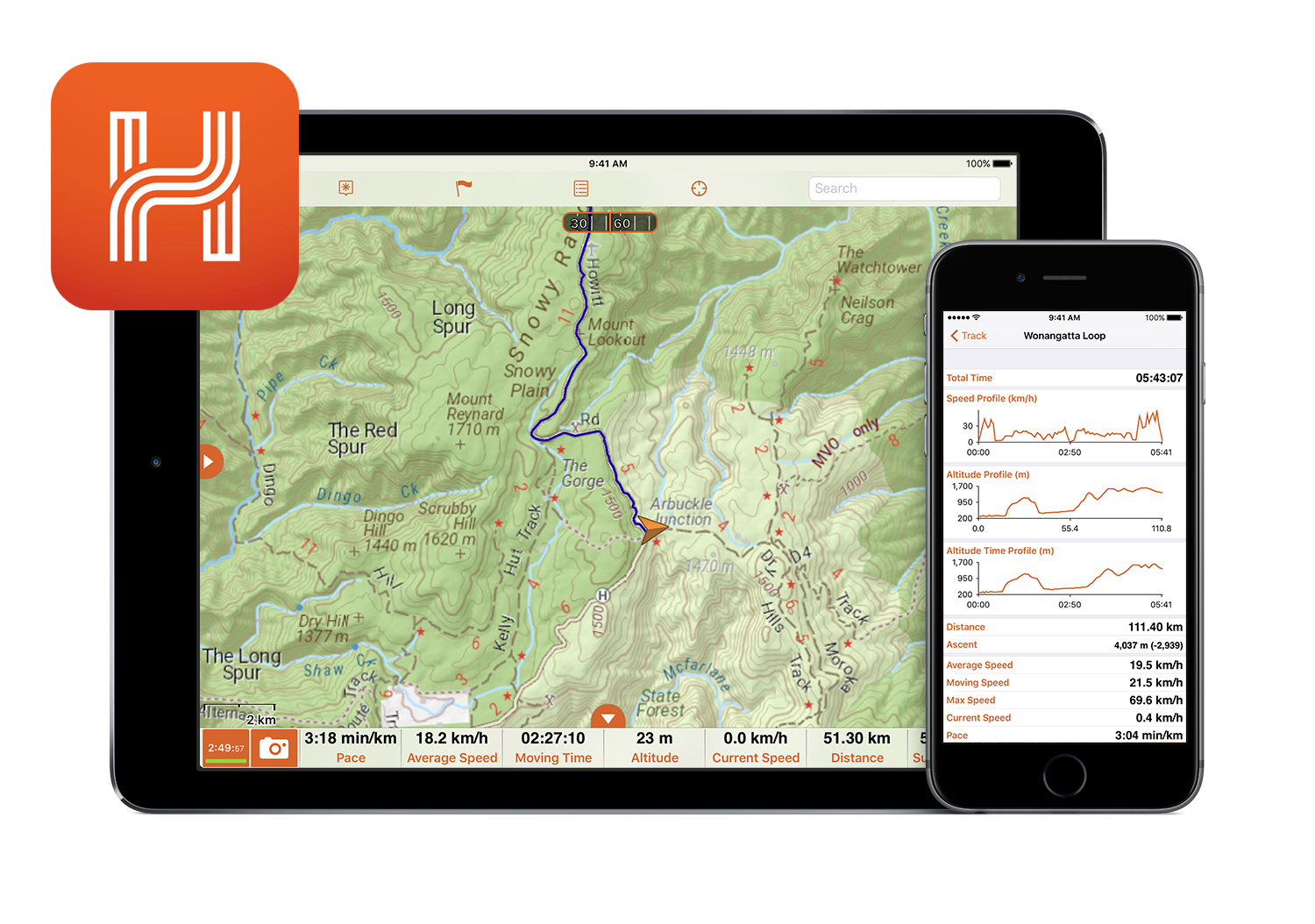 The wait is over, Hema have just released version 3.0 of their legendary Explorer app for iOS devices with the Android version soon to be released. Hema tell us this update has been the most significant since the app was first released, with many (many) additional services now available. This is a huge claim coming from Hema, who have been mapping Australia for over 20 years now.
The Explorer app is available for mobile devices, meaning travellers have up-to-date information at their fingertips, with the ability to zoom from an Australia-wide perspective to a scale of 1:150,000. When combined with the power of the Explorer App, version 3.0 provides tremendous amounts of detail. We're talking the ability to find your nearest campsite, all the way to sourcing a 24 hour service station in your area thanks to over 40,000 interactive points of interest at your disposal.
For those wanting even more information, Hema has also released Explorer Pro for just $9.99 a month of $59.99 a year. This allows you to gain more detail in the maps, to a scale of 1:9000 anywhere in Australia. These incredibly detailed maps also include labelled track classifications to better guide you on off-road adventures. Explorer Pro users can also download State Topographic maps for NSW, QLD and Tasmania, with more States to be added in the near future. Explorer Pro users also receive premium features for planning and sharing trips online from their Hema Explorer cloud account.
CLICK HERE to check out this video which shows just some of the new features found in the Hema Explorer Version 3.0 App.
Hema Explorer version 3.0 is available from the iOS App Store, and Google Play for $49.99, and a subscription to Explorer Pro is $9.99 a month or $59.99 a year. For more information on the Hema Explorer App Version 3.0 visit: http://www.hemamaps.com/en/Hema-Explorer-Australia