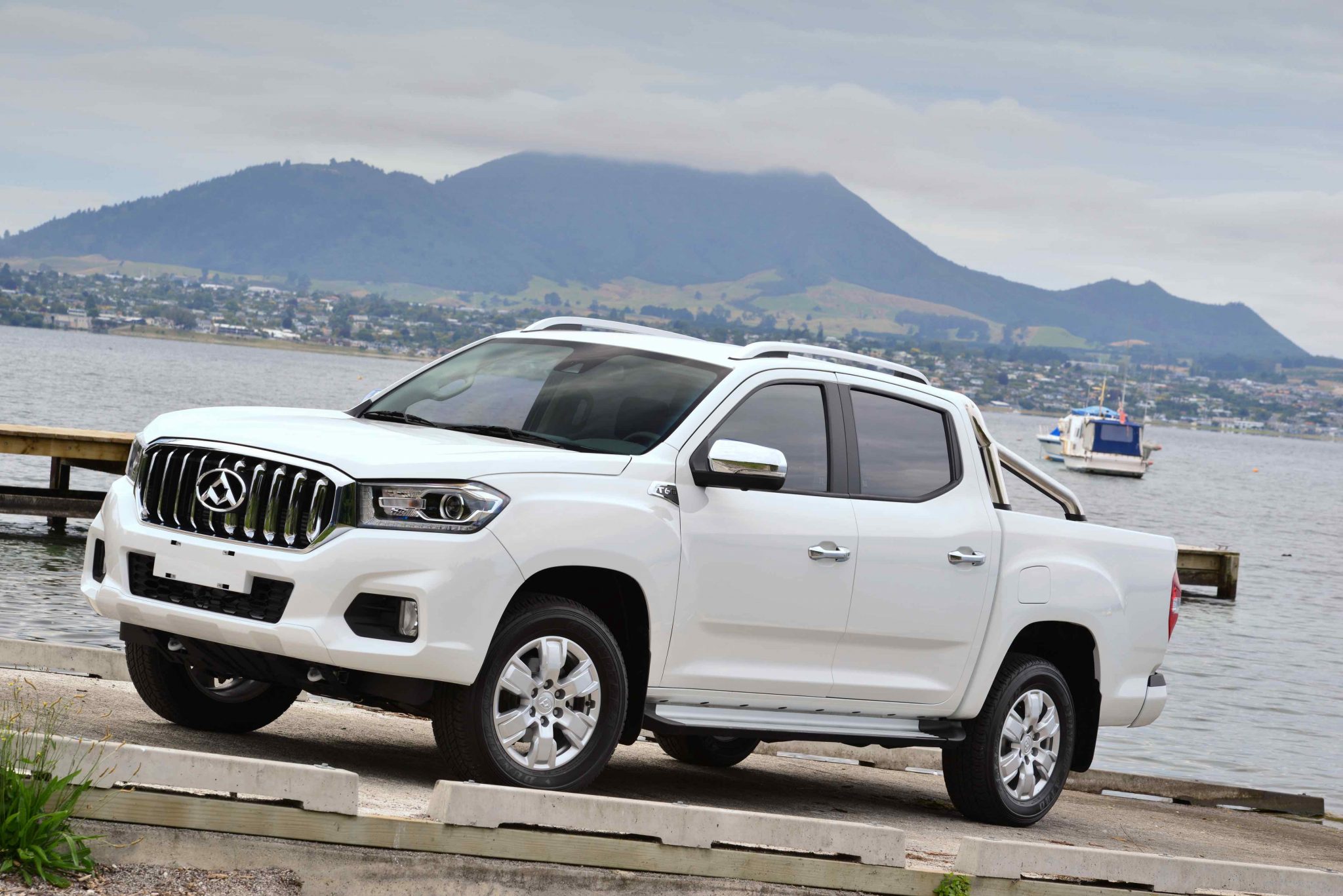 First seen at last year's Guangzhou International Motor Show in China, the LDV T60 has once again popped up. This, time, it's in New Zealand, at a boat ramp.
Specific details at the moment are scant, save for a listed 5.3 metres length and 1.9 metres width. Under the bonnet is a 110kW 2.8 litre turbo diesel engine. The engine is called a 'VGT', which we are presuming stands for Variable Geometry Turbo.
Torque figures haven't been released yet, nor have fuel consumption figures. But we have read that this engine is sourced from VM Motori, and makes 360Nm. If this is true, the engine could be a de-tuned version of the 2.8 litre diesel found in Holden's Colorado and Trailblazer, as well as Jeep's Wrangler. But, this is all speculation for the moment.
There will be 2WD and 4WD, single and dual cabs offered, and it you'll have an option of automatic and manual transmissions. There will also be two trim levels, as well. Interior shots that we have seen online show a very specced-up interior, designed more for the lifestyle angle rather than being a plain workhorse. But it will be very sharply priced, think something like $30,000, give or take a bit.
We're assuming that the other spec level will be a bit more pared back, with more of a utility focus as a working ute. Prices haven't been revealed yet, but we'd expect to see this ute having a lot of spec for the money. The LDV T60 will be joining their current range of vans, but LDV are quietly confident that this ute will quickly become their best-selling unit.
Towards the lower price spectrum of the range, the LDV will compete with Mahindra's new Scorpio and the Great Wall Steed.
"The T60 will provide Australia Ute buyers with a highly competitive new choice, whether they are looking for a working Ute or a recreational family vehicle," said Dinesh Chinnappa, General Manager of LDV  Australia. "The T60 will become the top selling model in our range and significantly increase our sales volumes in Australia."