Stop what you're doing. Now. How's that credit card of yours at the moment? How does the significant other in your life deal with rash, unannounced purchases? There are two awesome 40 Series LandCruisers up on the online auction house Graysonline, right now. And somebody will end up with them.
1983 Toyota Landcruiser Fire Fighting Body 4WD Manual – 5 Speed, 81,281 km
If this thing doesn't scream 'BUY ME AND DRIVE ME INTO THE DESERT', I don't know what does. You've got room to strap down a swag and a couple of chairs on the back, and maybe even a fridge. There is naturally going to be tonnes of water storage, and you even score an axe and hammer.
Evan 'fountain of random 4X4 knowledge' Spence tells me that the LandCruiser was upgraded to disc brakes, power steering and a five-speed gearbox in 1981, giving a small window of upgraded gear before the 75 Series LandCruiser came out in 1985. That makes this unit even more desirable, being a late model unit with some mechanical extras.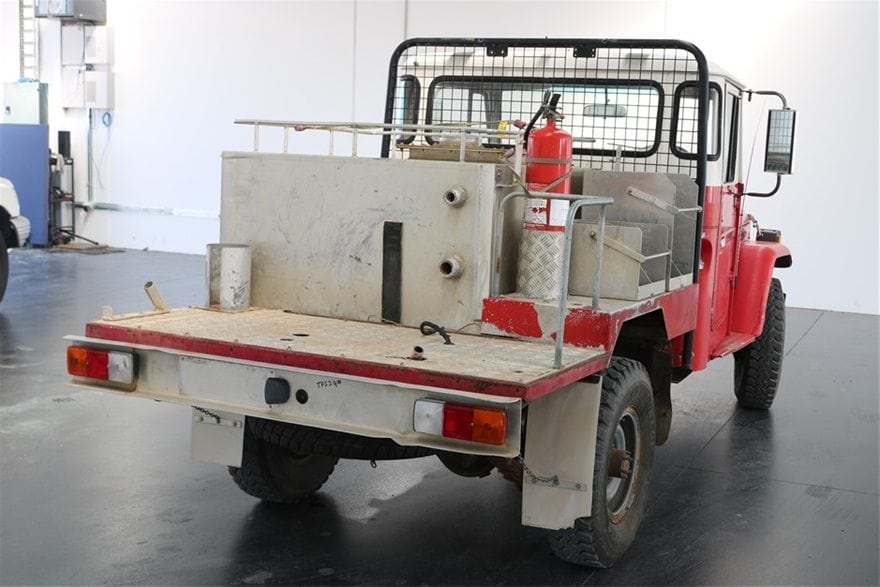 This rig is diesel powered as well, the venerable old 4 litre 2H inline-six. 77kW is available at 3,500 rpm, and 240Nm is available at 2,000rpm. It's not hugely powerful, but has a good punch or torque in the right places, and have proper gearing to suit. And hell, when you're driving this beauty, you'll never be in a hurry. You'll be too busy being bloody awesome.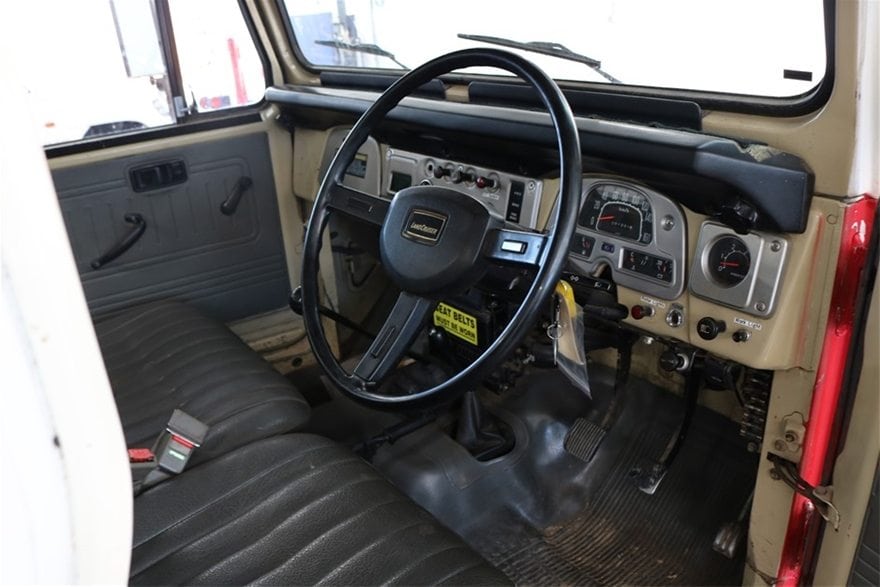 This is currently sitting at an awesomely low $7,109. Someone buy it, then send me photos of your travels. It ends at 9.00 PM AEDT on the 20th of March.
1977 Toyota Landcruiser FJ 4WD Manual Cab Chassis, 82,781 km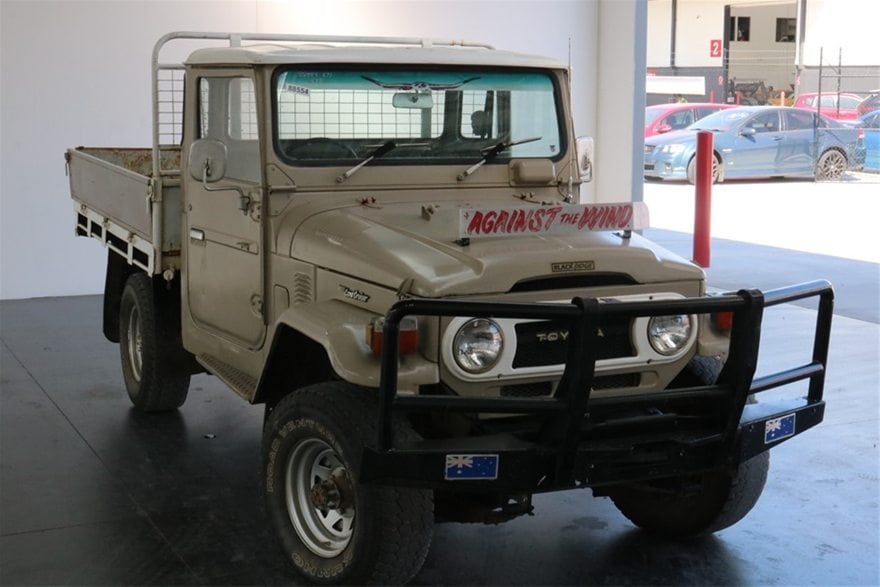 This is your garden variety LandCruiser, a great example of what built such a stout reputation in Australia. It's an FJ45, with the equally well-regarded 2F petrol engine under the bonnet. It's a heavier drinker compared to the diesel, making 101kW and 271 Nm.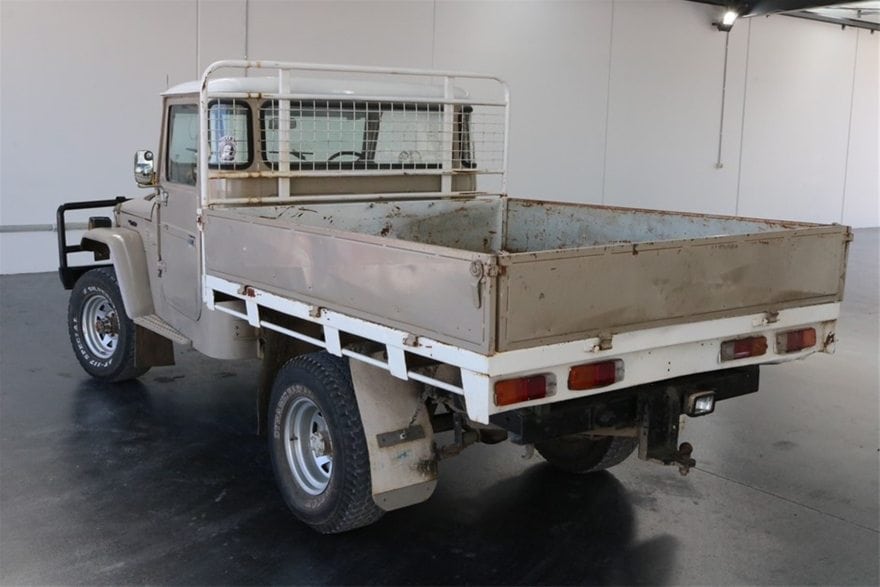 This variant 4X4 that has such a strong spiritual role in the Australian 4WD scene. Tourers, miners and farmers all alike would have probably had one of these units, at some stage. And come on, look at those Australian flags on the bullbar. Yiew! There's an R.M Williams sticker on it as well, along with the 'against the wind' sign on the bonnet. That's a strong taste of Straya, right there.
This unit looks to be already sporting a dual battery system and new radiator, and you'll never be left wanting extra storage space with that huge tray. I was lucky enough to drive ARB's FJ40 Icon across the Simpson Desert and down the Birdsville Track, and can confirm I had never had so much fun off-road before.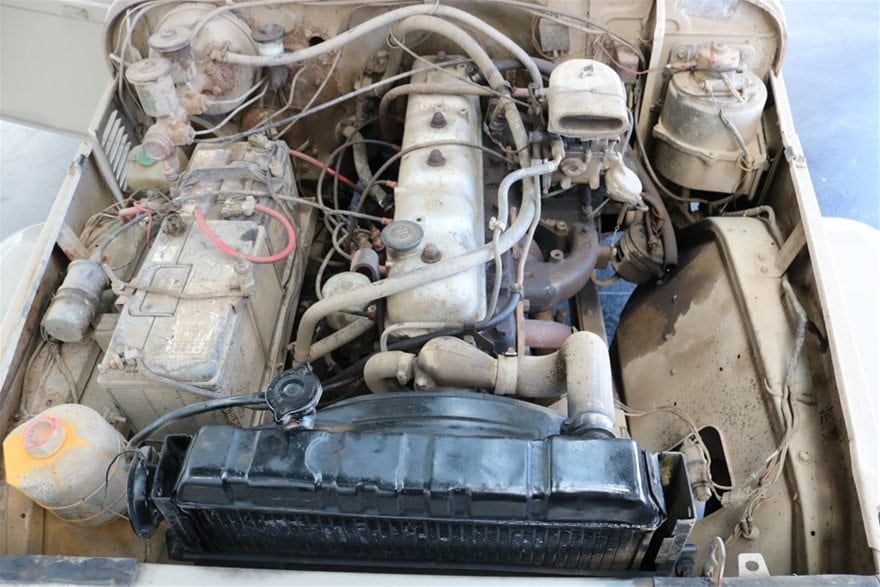 This FJ40 is in serious bargain territory: $3,909. I mean, you're practically stealing it for that much. Plus, it has bugger-all kays on the clock, provided it hasn't already been around once or twice…