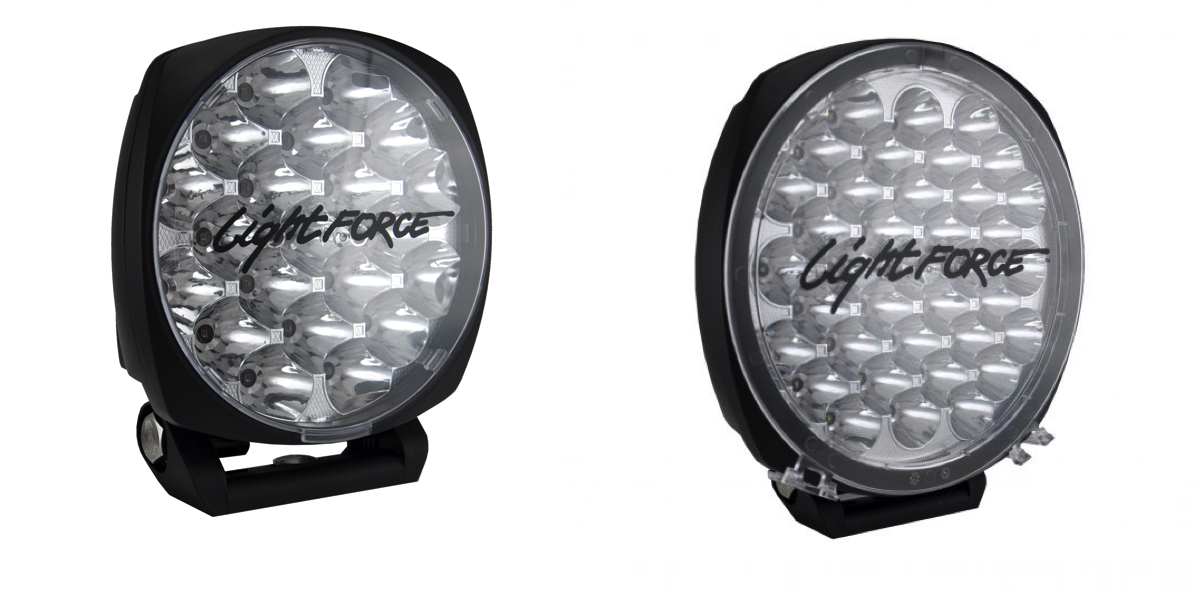 South-Australian purveyors of illumination have released a new range of LED driving lights, that are made in Australia. There's a 210mm diameter Genesis LED driving light, and a 150mm Venom LED driving light.
This is a change from the Lightforce LED215 Gen2 driving lights, which are made in China. The new lights are a new design, with different construction and performance. Let's have a look at the details.
The Lightforce Venom is the smaller, cheaper option, pushing out 75 watts through an array of 21 different diodes. Raw lumens are 7,850, with 6,800 of them being effective. Drawing 5.7 amps @ 13.2V, the Venom lights make for 1lux @ 850 metres.
The bigger, 210mm diameter Genesis driving lights, offer a bit more performance through the 37 'lumiled' LEDs make a 140 watt output, for 13,850 lumens (12,000 effective).
These lights will be on-sale alongside the LED215 lights, and the HTX Hybrid driving lights.
The 210mm Genesis lights go for $669, per light, where the smaller 150mm Venom lights are $479. Stay tuned, as we put these lights through a proper roadtest.