The New Lightforce LED 215 Gen2 driving lights have been released, and a set has just landed at the MR4X4 office. So we have rushed out and thrown them onto the front of Project 130, to see what they look like.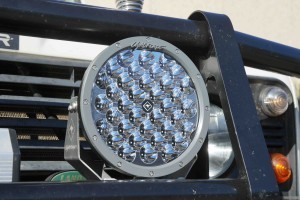 Project 130 has been running around with a set of Lightforce's previous-generation 215 driving lights, and we have been impressed with their performance. They are well made and well put together, and offer a terrifically broad beam of white light. Lightforce assure us that the new Lightforce LED 215 Gen2 lights perform even better, but we'll get back to you on that one, after we have spent some serious time in the field with these new lights.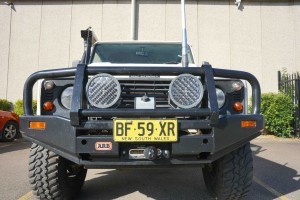 Many of the specs of the New Lightforce LED 215 Gen2 are the same as the older models: an array of 36 diodes, combining for 108 watts of power. 50,000 hours of life is expected from the chipsets, which punch out 7,794 raw lumens (5,013 effective) at 5,000 kelvins of colour. The cast aluminium body is the same, with a quality two-pack coating for longevity in the elements.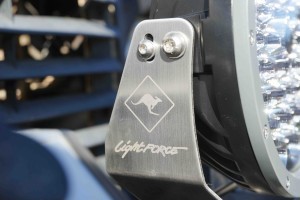 The lights also connect up via a four-pin, waterproof Deutsch plug. Why four pins? These lights are also activated with a dull glow on your parker and low beam circuits, giving the lights a very blingy look without high beam. Military-grade wiring and seals are used throughout, meaning the lights have an IP68 rating against dust and water, and are submersible to three metres. If you go deeper than that, you have bigger fish to fry. The kit also includes the other 4-pin connector, ready for you to splice into your harness.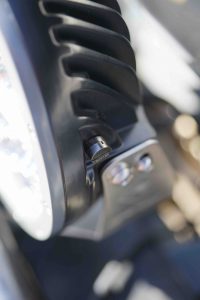 Do we like it? Yes we do. We are looking forward to seeing how this light performs, and how it compares to other driving lights on the market. LED does give a great spread of light that is handy for high and low speed Outback and off-road driving, and these lights look to be built tough enough to survive a nuclear apocalypse. Also, they look pretty good; an important factor for many of us!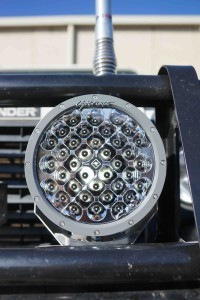 The new Lightforce LED 215 Gen2 lights go for $690 each. For more information, go to www.lightforce.com, and stay tuned as we report back on the real-world performance of these lights.