Move over pop-top troopy's and kitted out canopies, there's a new way to head bush. Whether you've got fond memories of the old yank conversion vans, or are just looking for more living space in your 4X4, Bus 4×4 reckon they've got the answer. Located in sunny Brisbane, the Queensland based workshop are offering drive in drive out 4X4 conversions to suit Toyota vans.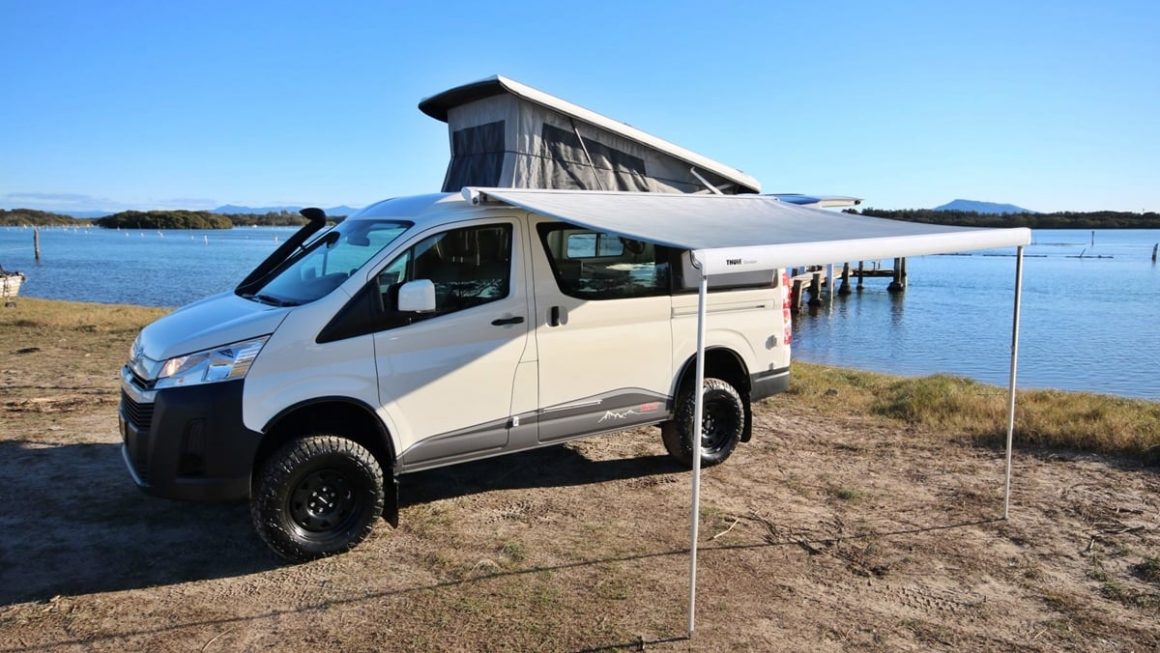 Their most popular (at least amongst 4X4 enthusiasts) is their 300 Series HiAce conversion. Using the popular second stage manufacturing scheme, Bus 4×4 take a brand new HiAce, ditch the complete front end and graft in a factory Toyota front 4×4 setup. Match in their upgraded rear suspension and the HiAce goes from meek 2WD delivery van to 7in lifted 4X4 ready for outback touring. Bus 4×4 are tight lipped about what exact components go into the conversion, but it's a safe bet there'd be a few items stamped with the Toyota logo if for no other reason than parts availability.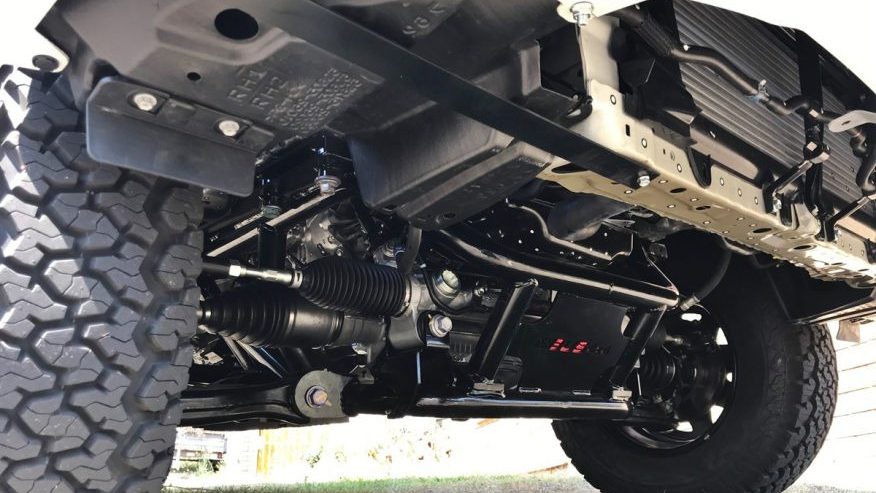 There options list is extensive too, everything from pop top conversions and long range fuel tanks, through to modern safety systems like seat sensing alarms and satellite tracking systems. The platform itself is a perfect candidate for a motorhome conversion though with ample room for a proper bed and internal kitchen. There's also a GVM upgrade available bumping up from 3300kg to 4000kg. Of course if you're looking for even more, Bus 4×4 also offers drive in drive out options based on the significantly larger Coaster as well.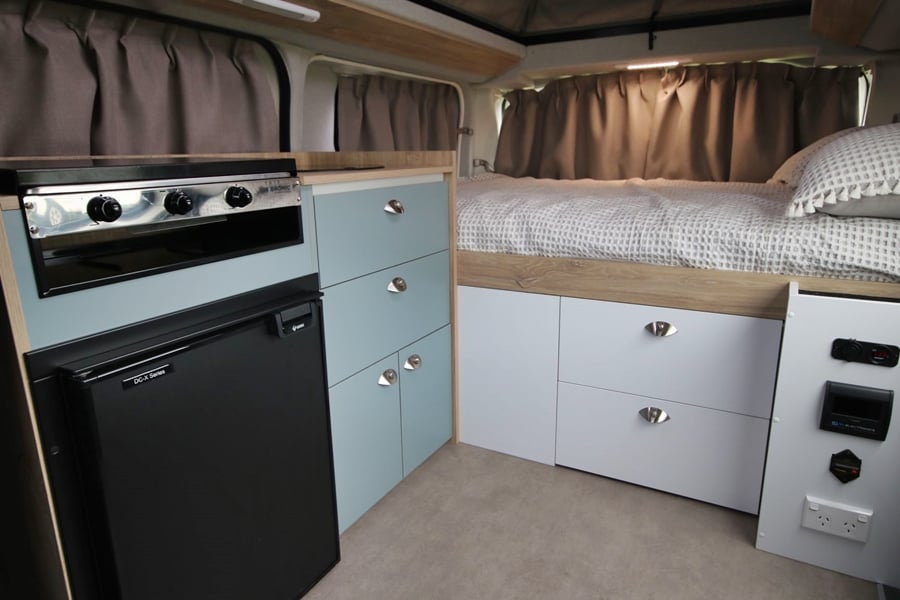 If you're considering trading in your old 90 series Prado know this isn't going to come cheap. The base 4X4 conversion on the 300 series HiAce van will run you $54,450 plus on roads and the vehicle purchase itself. Factor in that a 2022 HiAce is going to cost you around the $50,000 mark to begin with and you can expect one of these builds to run you well into the six figure mark. Especially if you start ticking must-have options like the pop-top, protection packages and diff locks. If you've got your eyes on the larger Coaster, the conversion will cost you $70,180 on top of the Coasters $135,000 starting price and you're going to have one hell of a unique rig, with one hell of a price tag to match.