New Off-Road Mapping Available for HEMA HX-1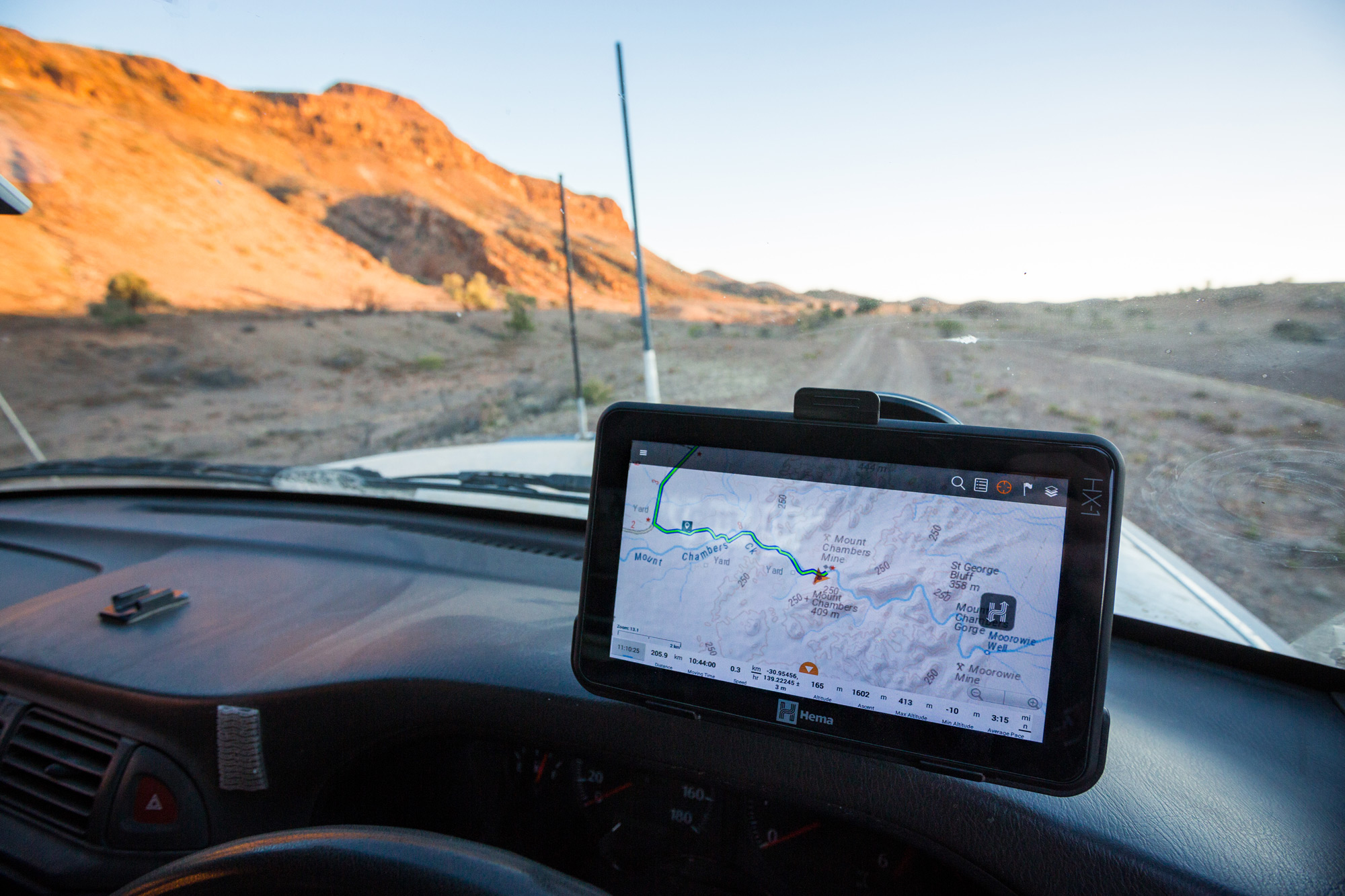 Hema has just released a new version of their award-winning Explorer Map for the Hema HX-1 Navigator, putting the company's most detailed topographic mapping and up-to-date track database in the hands of Australian explorers.
The Hema Explorer Map, which won Esri's prestigious Special Achievement in GIS (Geographic Information Systems) award in 2015, is a multi-scale topographic map of Australia, which means HX-1 users can seamlessly pan and zoom around the country from a scale of 1:18 million down to a highly detailed scale of 1:9,000 using the same map.
The latest version of the Hema Explorer Map contains plenty of new information, including over 22,000km of 4WD track data captured during Hema's Map Patrol expeditions to some of Australia's most iconic and remote off-road destinations: High Country Victoria, Central Australia, Outback Western Australia, Victoria's western arid regions, the Kimberley at large, coastal South Australia and more.
Also included in the new Hema Explorer Map is completely updated road network mapping, Native Title areas and Indigenous Protected Areas, as well as new hydrographic and topographic data. Also, to make map reading simpler, specific aspects of the map have been enhanced or tweaked, including national park colouration and increased visibility of 4WD tracks.
The new Explorer Map makes it easy to navigate adventurous and remote destinations with confidence, which is a feeling that's enhanced by the other content and functions of the 7-inch Hema HX-1. The HX-1 matches its off-road navigation with turn-by-turn voice guidance for street navigation, which are both integrated with over 45,000 made-for-touring points of interest from Hema and Camps Australia Wide.
The HX-1's POI database covers everything from free camps and caravan parks to lookouts, historical sites, mechanical repairs, visitor information centres and more, which combined with the device's comprehensive street and 4WD navigation makes the HX-1 a formidable travel guide for any explorer.
Learn more about the HX-1 and start exploring with confidence today!