Our friends over at Club 4X4 are onto a top notch idea: Get a list of all off-road capable recovery companies around Australia. It's a list you never want to use, but always want to carry.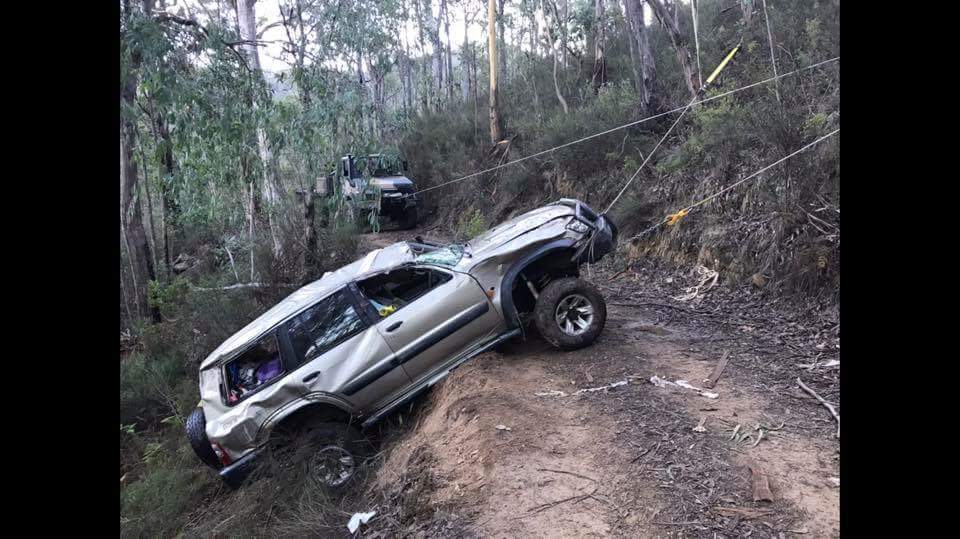 Off-road recovery can be a serious operation. You need a recovery truck big and bad enough to handle the rough off-road tracks we drive, along with more recovery gear than the Outback Challenge. And, you need an operator with the right kind of skills to be able to affect a safe recovery of a stricken vehicle. Whether it's on Fraser Island with an incoming tide, the High Country with a storm on the horizon, or the middle of the Simpson with dropping supplies, having the right contact details is the first step in getting yourself (or your mates) out of trouble.
I know from my personal experience of a friend rolling his 4X4 off the side of a logging track (just like in the photo above), we couldn't recover the vehicle ourselves, the usual towies couldn't get to it, and if we left it there it wouldn't be in the same condition a day or two later. A contact with a known and capable off-road recovery service would have been invaluable that day.
What Club 4X4 want to do is very smart: reach out to the Australian 4WDer community, and build a database contact around the country. This isn't just old mate with a flatbed, either: serious operations with all of the right gear (and skills) to help. When finished, it will become a powerful resource for all 4WDers.
But, they need your help to make it happen. If you know any good leads on off-road recovery, head over to the Club 4X4 website, and add in your own comments. Plus, if you've got a hairy recovery experience you'd like to share, get in touch with us and let us know!
Thanks to Reidy Recovery for the pictures of his beautiful Mog hard at work in the High Country. What a beautiful machine.