1. GoPro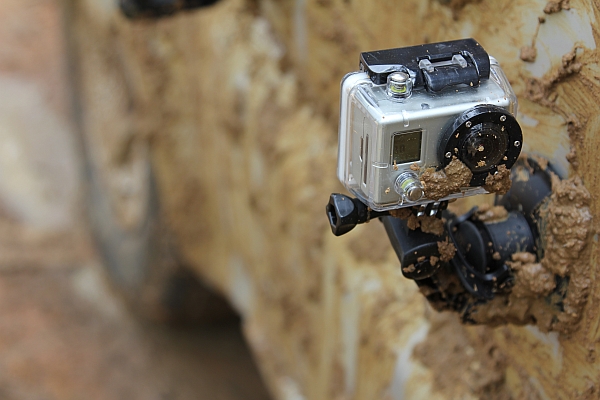 The GoPro rated well in our Action Camera review in Issue 004 of Pat Callian's 4X4 Adventures Magazine.
 We've been strapping these suckers onto our 4X4s for years now, and we are constantly impressed with their performance, for two reasons. One: they're rugged. Ours have been dipped in mud and water, dropped, smashed crashed and bashed, but they just keep going. We have lost a few in the line of service over the years, but only because we couldn't find them after they fell off at speed.
Gopros are available from a wide variety of retailers. Go to www.gopro.com for more information.
2. Airseal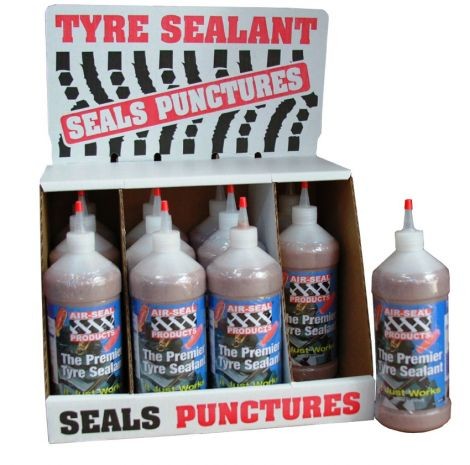 Footage of this stuff would have to be seen to be believed, and it's a potential game-changer for the 4X4 overlander. It works by spreading itself evenly within a rotating tyre, and rushing towards a puncture when it occurs and blocking the hole. The strength comes from synthetic fibres that are part of the 'goo', and then 'filler' particles effectively plug the hole. We are dying to roadtest some of this stuff, so stay tuned.
Go to www.air-sealproducts.com for more information.
3. ARB Intensity Lights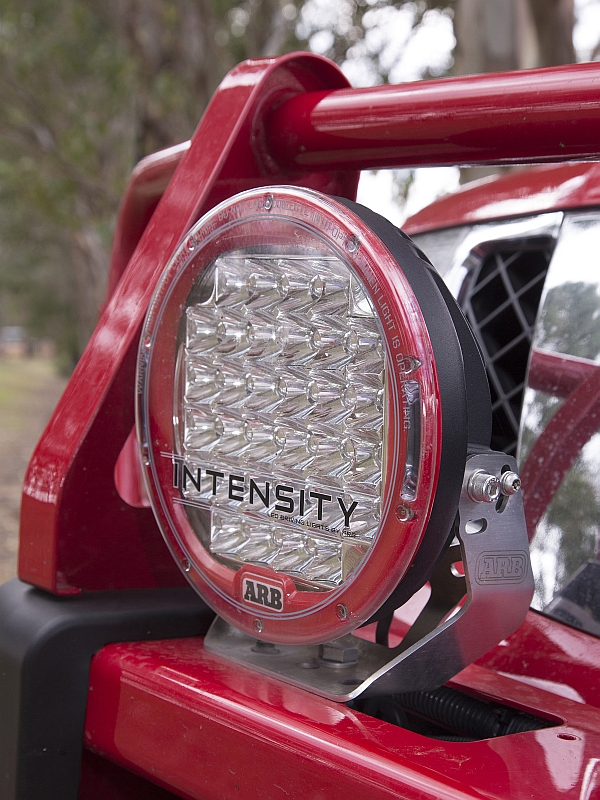 The quality of this unit is summed up by the quality of the mount: top-notch.
 LED lights have really made a difference to the 4X4 scene since coming onto the market. Lighting usually comes in the form of a bar, but there are also spotlight-styled LEDs. The 'Intensity' lights would have to be some of the best performers out there. The light is wide, bright and white, and the lights have typical ARB construction (damned good).
Go to www.arb.com.au for more information, or call your local ARB store.
4. Mr Funnel Fuel Filter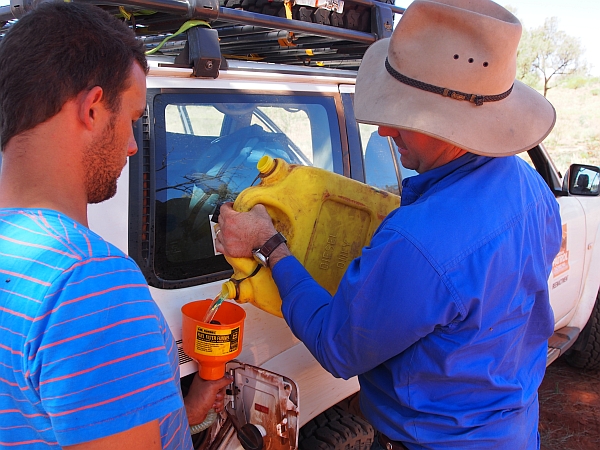 Field Testing! This a refuel near Docker River, at the pointy end of our Gunbarrell adventure.
Sometimes, it's about the simple things in life. We used one of these funnels on a big desert trip and couldn't speak highly enough about it. The smart design uses centrifugal action to separate large particles from fuel, and a 100 micron Teflon coated filters cleans even more. It's fast as well, making the chore of emptying jerry cans much easier. It's not a final line of defence, but it's a thoroughly good first line.
These funnels are available through Ironman 4X4. Go to www.ironman4x4.com or call 1300 731 137.
5. National Luna LED light strips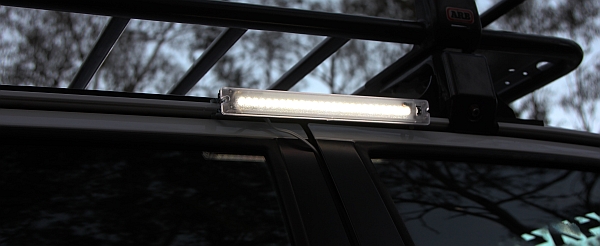 Anything that gets a campsite set up faster and easier gets a thumbs-up from me.
A checklist for products that I like would look something like this: well-made, easy to setup and use, modular and hassle-free. These lights tick them all; they have a aluminium chassis (that's also a heatsink), come with a long cord and clips on the back for endless mounting options. They draw next to nothing, and make a great light for the campsite.
These lights are available through Opposite Lock. Go to www.oppositelock.com.au, or call your local store.