The RV Daily Practical Guide to Modern Towing has just launched over at RV Daily! Sure, it's a bit of a mouthful, but a massive topic. Tim Scott, editor of RV Daily, has spent the past months beginning to organise this feature. Tim and the team at RV Daily will be bringing you an episode every month for 2018.
"So some bright spark suggested we put together a video series that covered everything about the art of towing. And it is an art form, like vehicle electrics, it's a black art. The series will be in 12 episodes, one a month, although you will be able to access the whole thing in one hit too and grab a DVD soon after launch," Tim explained in his monthly editor's letter for Issue 21.
The RV Daily Practical Guide to Modern Towing will be presented by Pat Callinan, and John and Julie Eggenhuizen. Pat as we all know has towed caravans and camper-trailers all over Australia throughout 10 seasons of Pat Callinan's 4X4 Adventures television show.
John and Julie Eggenhuizen spent 30 years on the road, bringing up three kids, and conducting tag-along tours throughout some of our most harsh and remote, yet breath-taking country on offer. John and Julie now own and run Getabout Training Services, with Tow-Ed being a massive part, and as certified driver trainers are our experts for the series.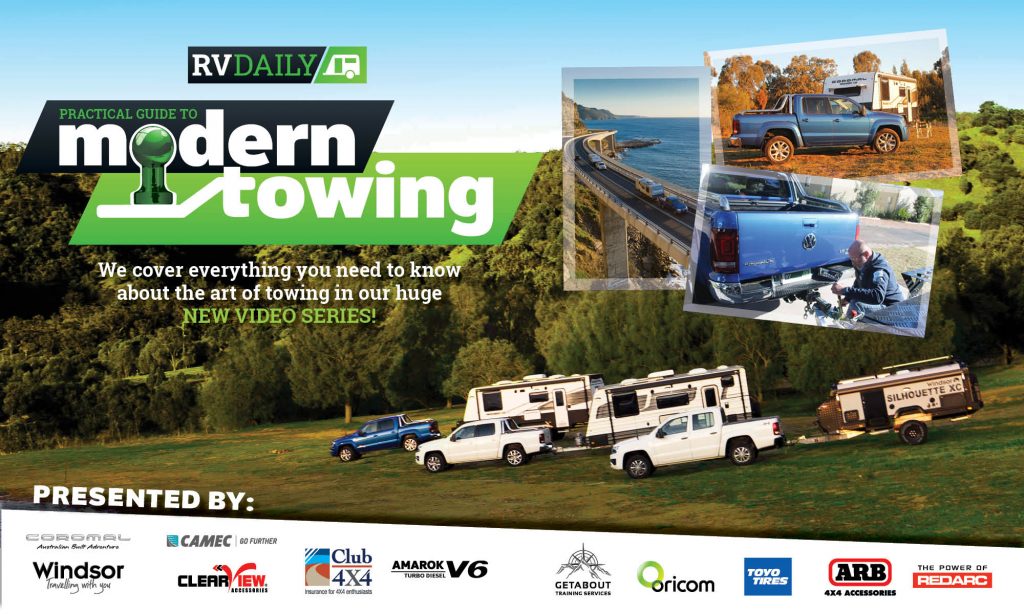 Having Pat, John, and Julie guide us through 12 huge episodes of tips and tricks will, for many, be a Godsend. They will be covering everything you need to know about towing: From weights, responsibilities, and legal aspects, to which van and vehicle to choose. Plus they look at all the hardware, from tyres, power sources, as well as training courses, and even storing your RV when not on the road.
The first episode is now live in issue 22 – out now!