Tesla Model P ute is coming…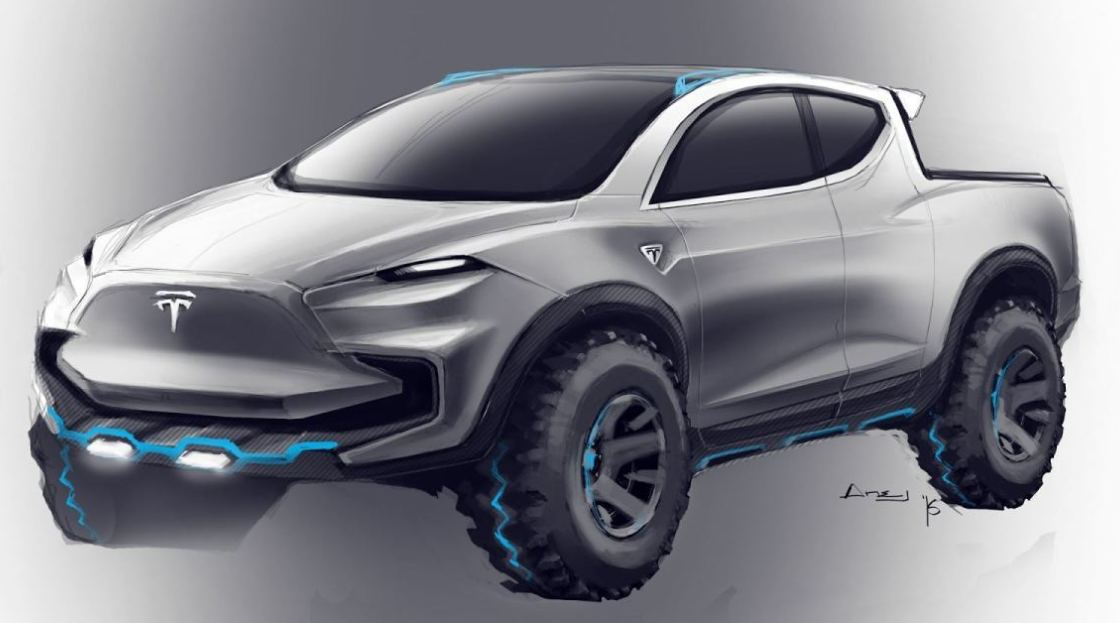 Already this year we've seen more than a few electric 4X4s and 'trucks' (read: utes) being released and announced by manufacturers in the US. From the Rivian R1T Pick-up that has landed a decent investment from Amazon, to another bite of the cherry from Ford with the electric F-150. It was only a matter of time until the long-awaited Tesla Model P made an appearance, and it looks like Elon Musk has let the cat out of the bag on Twitter. 
The actual arrival timing of the new Tesla Model P ute was released by Elon Musk via Twitter when a fan queried him on the new Model Y that is being released in the next few weeks. The comment as you'll see above appears to be a slip of the fingers from Musk, however he is well-known for releasing information in this way.
He went on to say that it may be too futuristic for some people. Designs that have been seen around the internet (none actually from Tesla; just artist impressions) have ranged from big lifted four-wheel drive style utes, equipped with aggressive mud-terrain tyres, to some that resemble a Model S with the back cut down into a ute.
We're still no closer to getting any actual details on it, aside from the 'later this year' comment from Musk, however considering the use of the word 'truck' in the posts on Twitter, we should expect to see something that is 4X4 based, with solid clearance. Added to that the quick charge nature and ability to charge anywhere there is mains power, and the new Tesla Model P may be Down Under quicker than we think.