Ok, so you may remember a few months ago, we ran a story about the Carlex X-Class EXY – essentially a beefed up and out, Mercedes X-Class. Sure, it got big wheels and rubber, a bit of a lift, and some nice bars on it, but it was very much still an X-Class… Well, now the Crazy Poles have gone and thrown another axle under it, drawn some awesome sketches, and come up with an X-Class 6X6.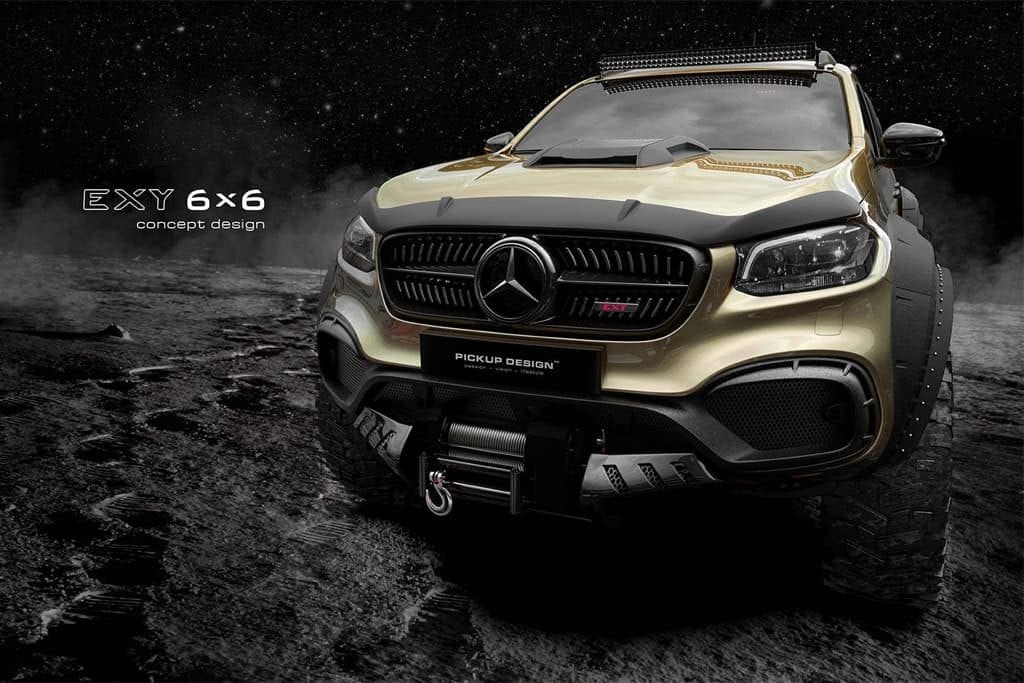 Carlex are still very light on the details, however they have confirmed that it will actually be a full 6X6 conversion with drive to all wheels, so long as production gets off the ground. Unfortunately, it's still 'in consideration for production' according to one source, however they're holding out hope it will make it to production stage.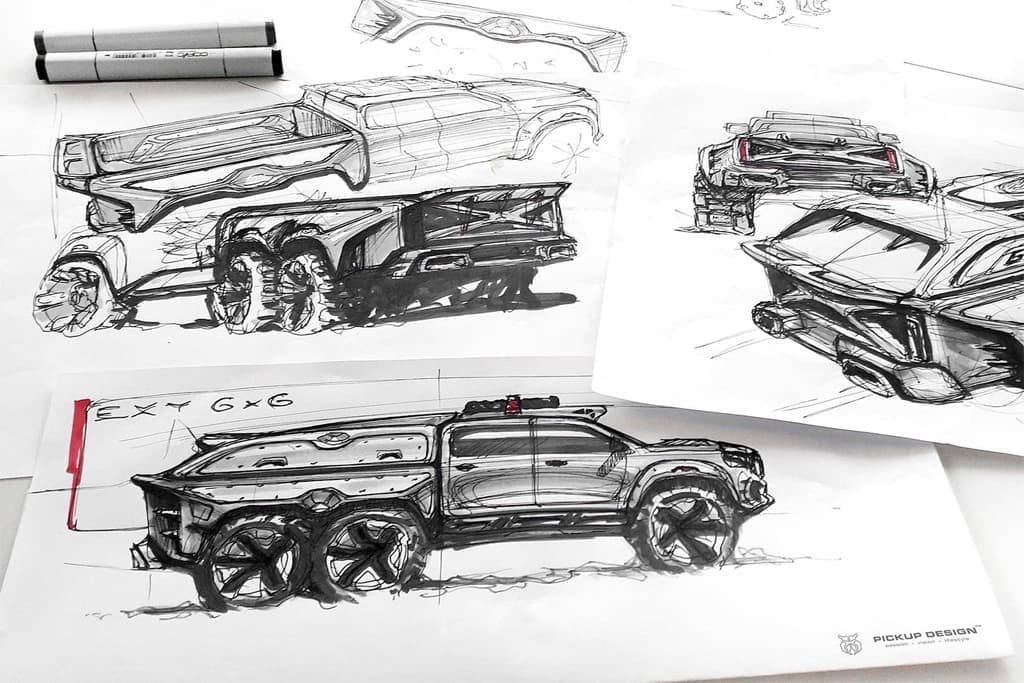 The general belief is that the Carlex folks will leave well enough alone under the bonnet of this monster, continuing to utilise the 190kW V6 Mercedes diesel engine, but you should expect a touch of ECU remapping trickery to get the numbers up just that much further. It will however get the extra diff, a lift, Mickey Thompson Baja Claws (if the design renderings are anything to go by), abso-bloody-lutely HUGE rear guards to go over the rear wheels, and the EXY front and rear ends that they have previously released.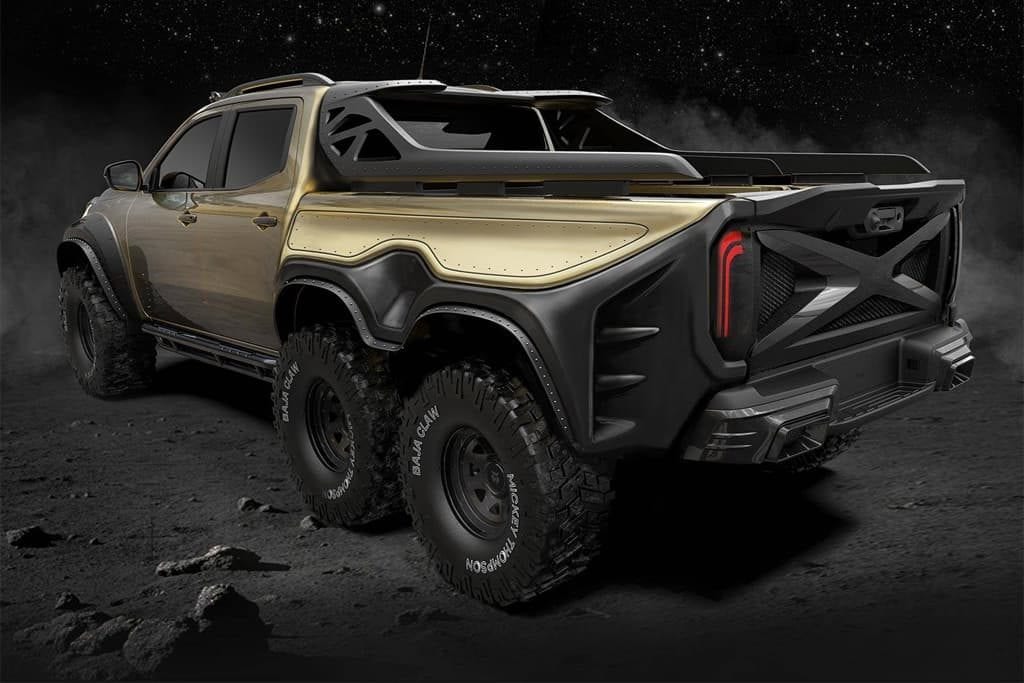 As we get more details from Carlex on the X-Class 6X6 we'll keep you updated… Oh, and there's a very real chance we'll actually see these Down Under. That said, you can expect to pay a very pretty penny for one…