As the Mundi Mundi Bash near Broken Hill in New South Wales gears up for the second bumper year, it might pay to get in early with securing your tickets. Here's why you don't want to miss out on next year's event.
It already features a stacked lineup of Aussie rock royalty
The line-up announcement for the Broken Hill Mundi Mundi Bash has just been announced. Expect a slew of Aussie rock royalty. Including Icehouse, Hoodoo Gurus, Human Nature, Pete Murray, The Angels, The Waifs, Kate Cebrano, Troy Cassar-Daley and more. Can you imagine hearing Icehouse's iconic Great Southern Land performed in such an equally iconic location?
Speaking of Great Southern Land. Icehouse frontman and songwriter, Iva Davies wrote the song about an experience he had flying over the great expanse of the Australian desert. "Now the band and I will finally get a chance to play in that region and experience it from the ground along with a great array of Australian talent," Davies said.
You can camp there
Camping is included in the cost of your ticket. Many choose to roll in and stay in their caravans, motorhomes, campers and roof top tents. Located on a working sheep station, Belmont Station, camping is not usually permitted here. This makes it an incredibly unique opportunity to sleep under the stars on the beautiful red dirt plains of the outback.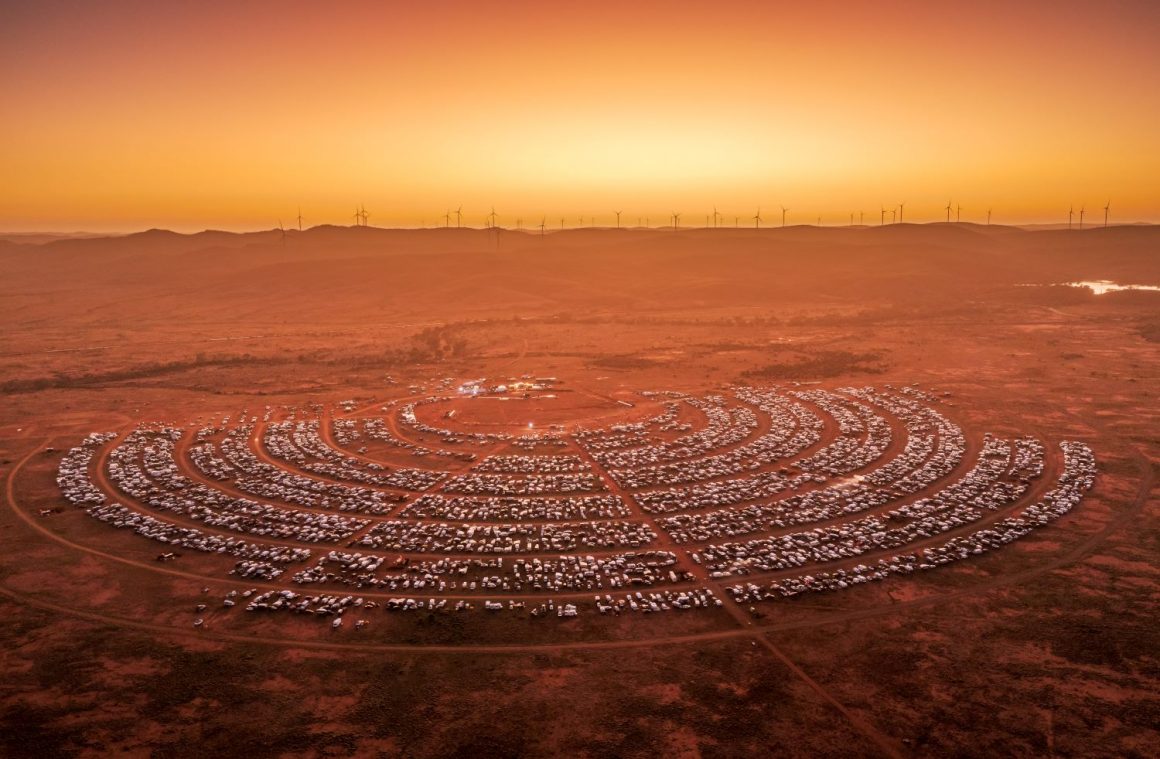 It's both family and pooch-friendly
The Mundi Mundi festival is both family friendly and pooch-friendly so you can enjoy the vibes with your whole tribe. Children under 11 years of age are free and there is a designated area for those camping with their furry companions. For both youngsters and the young at heart, visit the Mundiville Petting Zoo, paint a dunny door, show off your dog's sense of fashion, ride a camel in the outback, or showcase your talents at Mundi's got talent.
Oh, we can't forget the Mundi Undi Run. Grab your undies and join the race at Mundiville to raise funds for the Royal Flying Doctor Service. Keeping it PG of course, after all, it's family friendly.
It's one of the most unique live music experiences in Australia
An all-ages, family-friendly, dog-friendly camping event that spans three days in one of the most fascinating landscapes in Australia. Mundi Mundi offers a uniquely Australian destination adventure for families, grey nomads, camping and caravanning enthusiasts and intreprid travellers alike.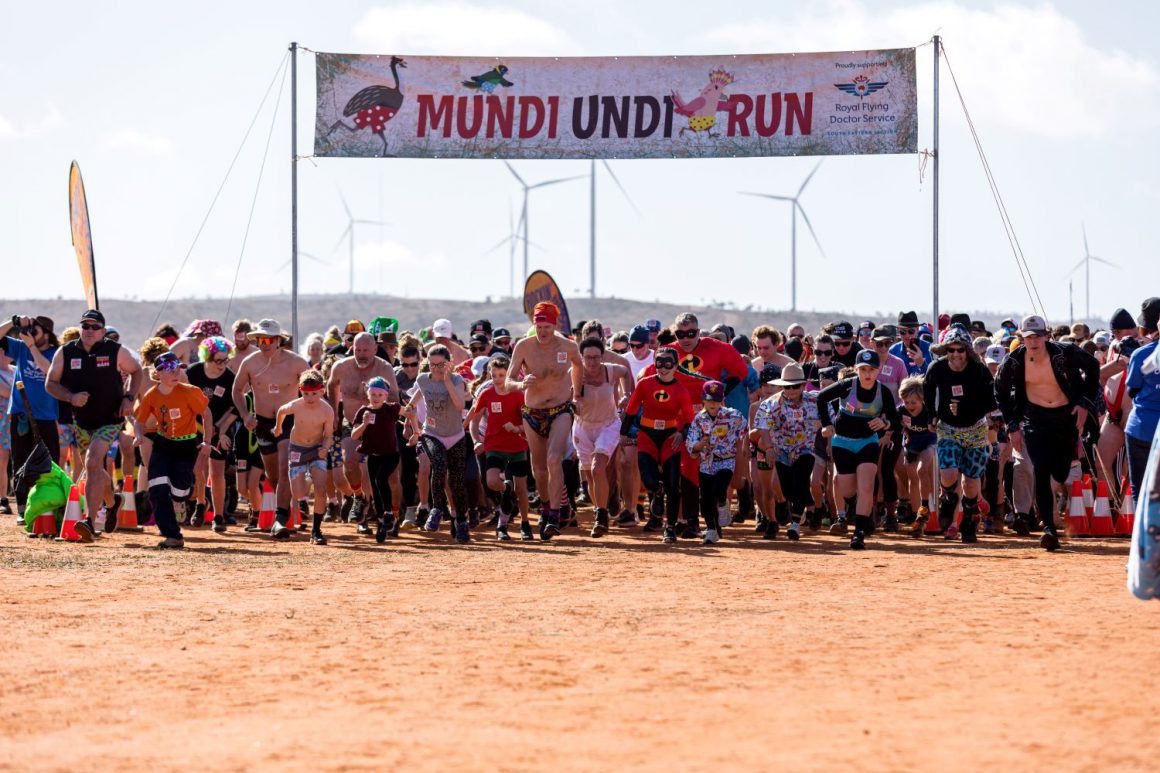 You can help break a world record
In addition to the epic music line-up and jam packed program of entertainment, join in the fun of attempting to break the world record for the 'Nutbush' dance and 'Mad Max dress up'. This year, the Nutbush fell 364 dancers short of the world record with the sought after title remaining with the Big Red Bash, who set the record at 4,084 dancers. Every cent of the registration fee goes to the Royal Flying Doctors' Service to support their amazing work in the outback.
Let's see if we can beat it in 2023!
Ticket information
Tickets for the 2023 Broken Hill Mundi Mundi Bash will go on-sale October 25th, 2022.
Where: Belmont Station, on the Mundi Mundi Plains 9km north of Silverton – 35km north of Broken Hill
When: August 17-19, 2023