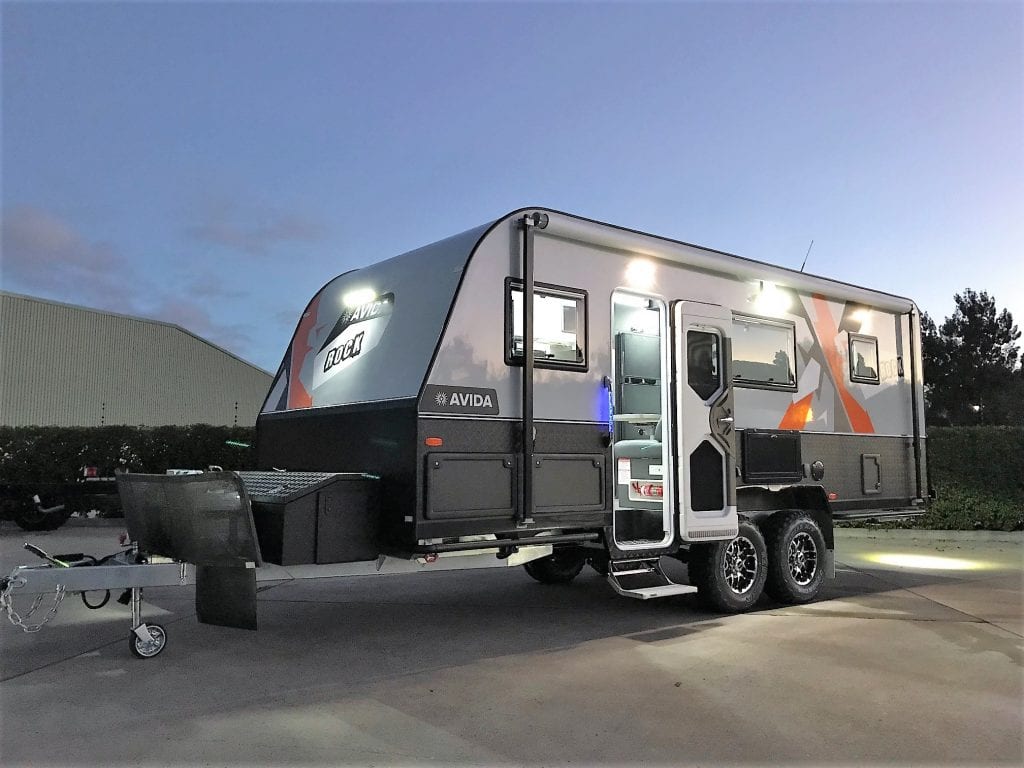 The name Avida is synonymous with quality, and remains one of Australia's longest standing caravan and motorhome manufacturers. Previously, they have released their semi-off-road range of caravans, however they have just unveiled their newest fully off-road model: The new Avida Rock.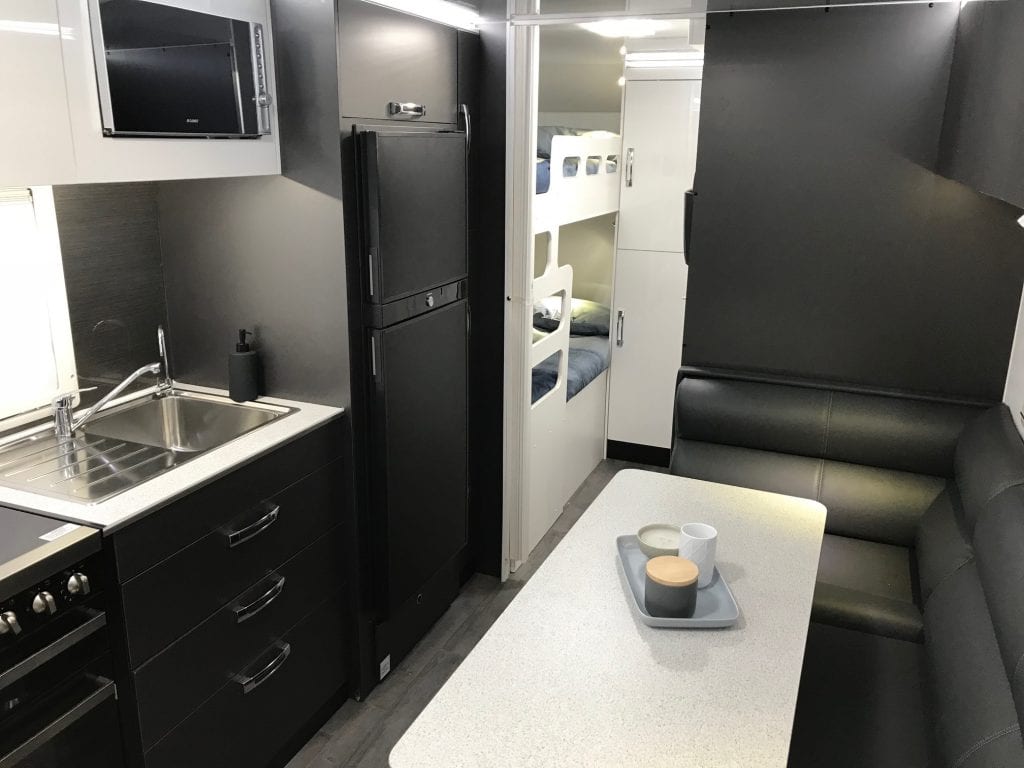 The new Avida Rock offers up a rather similarly luxurious interior as the current Birdsville and Esperance motor homes, yet in a well designed, fully off-road capable caravan form. Set out in a 20-foot base, the current floor plan includes an east-west orientated main bed, and offers up twin bunk beds for the youngens. Leather, soft-close drawers, air-con, and handleless cupboards adorn the interior, while the exterior features the expected awning, work lights, and full-width tunnel storage. Plus there is an internal shower and toilet, with clothes washer able to be optioned.
There is also the option for a full slide out kitcken made by the folks at Dometic, so you can spend the warm afternoons cooking up outside as the sun goes down for happy hour.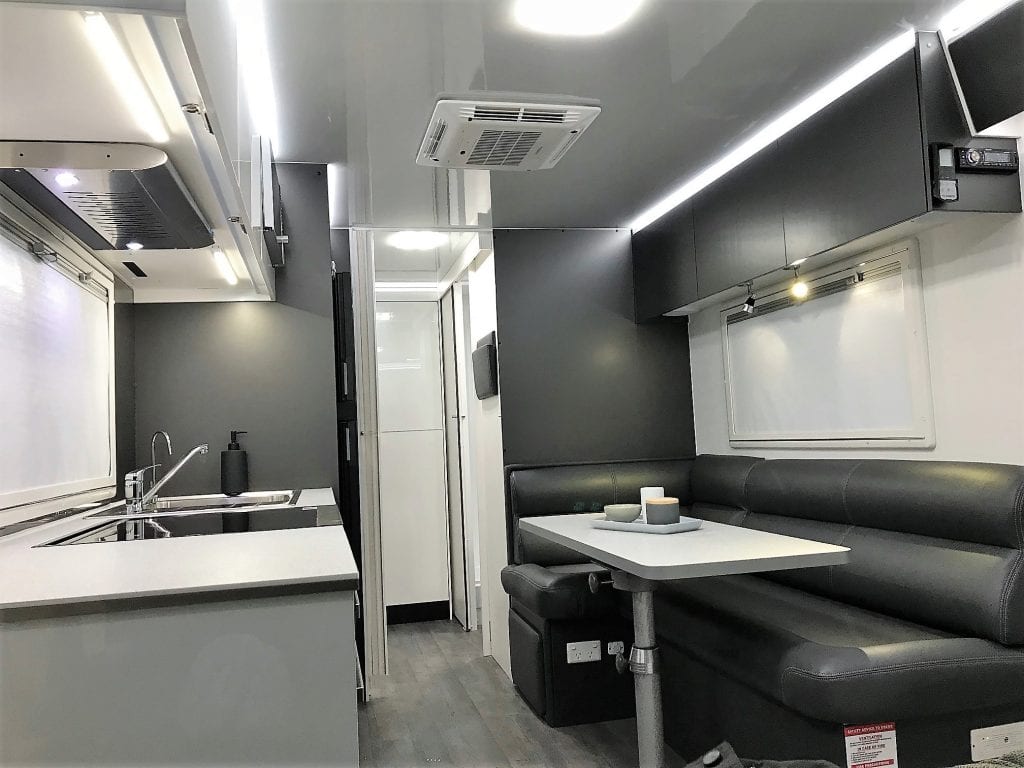 The Avida Rock weighs in at 2637kg, with an ATM of 3300kg, so it's no light weight – confirming the solid construction that's gone into this rather impressive off-road van. It also comes standard with a DO35 off-road hitch, reversing camera, and brush bars to look after the panelling.
Want to have a walk-through of this thing? Check out this full 3D walk-through of the new Rock, here.
Make sure you keep an eye out, as there's a pretty good chance we'll get our hands on one of the brand new Avida Rock's to climb all over it and bring you a full review on how it stacks up as an off-road option.

If a fully off-road van is not quite your thing, and you generally keep to the more tame dirt roads and more well kept camp sites and van parks, something worth keeping in mind, is that with Avida releasing a range of newer models, there are more than a few ex-demo's up for grabs at well reduced prices at the moment. Should you be in the market for an ex-demo at exceptional prices, you might want to head over here and have a look at these options; as their sale is on now!