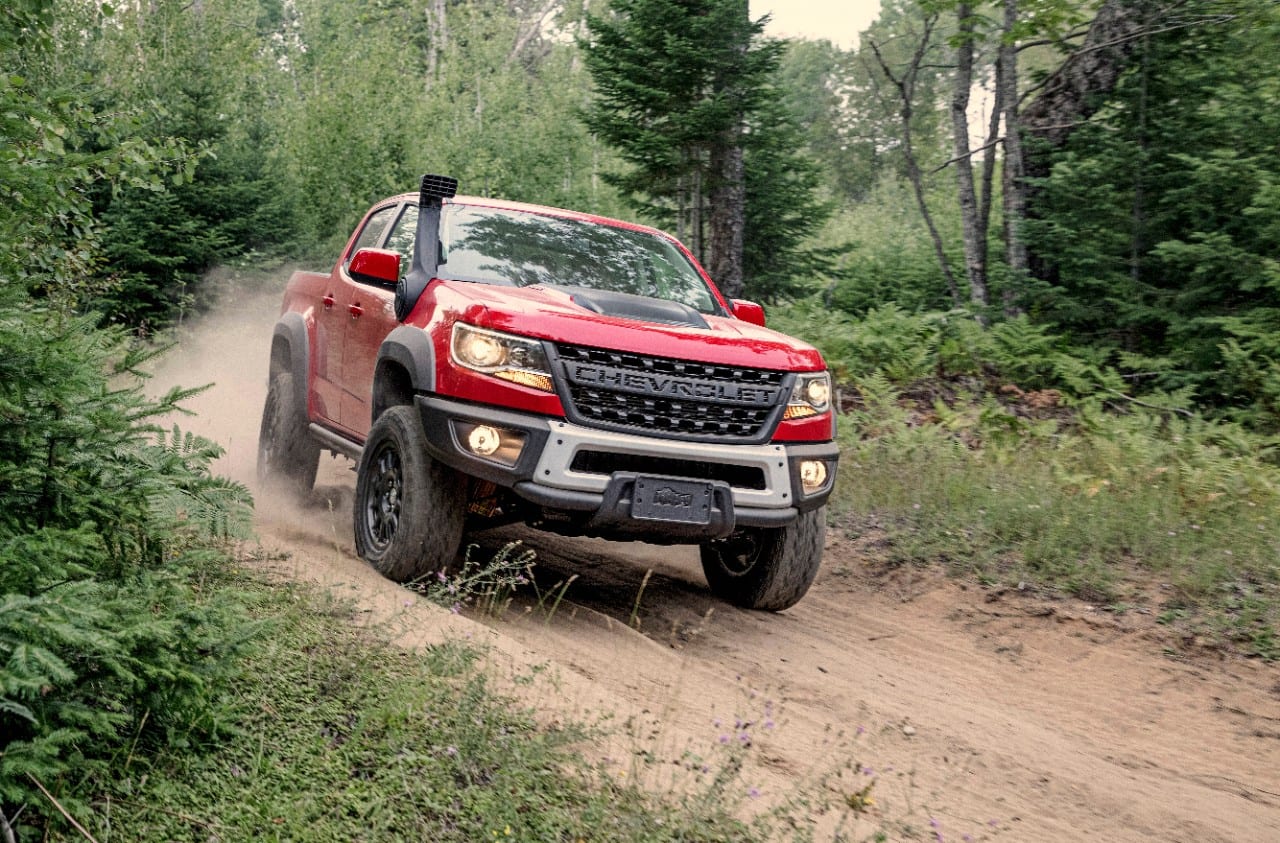 Front and rear locking diffs. Race bred remote reservoir coil-over dampers. Snorkel. Steel front and rear bumpers. Underbody skid plates. Goodyear Wrangler Duratrac tyres. Enter the Chev Colorado ZR2 Bison.
Chevrolet are taking on the Ford Ranger Raptor with the new Colorado ZR2 Bison, beefed up with an array of bash plates and off road improvements to provide both slow speed crawling and fast paced trail running. Partnered with American Expedition Vehicles (AEV), the modifications have been selected to give actual performance and capability improvements, unlike so many sticker-pack upgrades. AEV are renowned for quality work with for over 20 years of experience, so it should be well thought through.
The Colorado ZR2 Bison is Chevrolet's first collaboration with American Expedition Vehicles.The ZR2 Bison builds upon the otherwise top of the range Z71 Colorado, so it already has some impressive specifications. In the USA, the ZR2 Bison will be offered with the turbo-diesel engine as we see in Australia, and also a V6 petrol engine. The ZR2 Bison has a 2″ suspension lift over the Z71, wider wheel track and modified rear axle.
Mall crawler or Weekend Warrior?
Interestingly, Chev's promo material shows the ZR2 crawling over more technical forestry trails with a lesser extent on high speed trail running such as the Raptor is usually portrayed doing. Great for weekend warriors escaping capital cities!
Will we see it in Australia? No official word from Holden yet, and we already have the far-more vanilla (road oriented) SportsCat via HSV for performance, and the upcoming Z71 Xtreme for a bolt-on off-road package, but we sure as sh!t hope to!
What do you reckon, would you drive it? Tell us below!