A Mercedes X-Class has been spied doing some on-road testing somewhere in Europe, which gives us a little bit of insight into what the Benz ute will look like.
The X-Class is based on the Nissan Navara 'NP300' platform, and you can see the resemblance to the Japanese ute in the proportions. The overall look will obviously be quite different. We can see some big, defined ribs on the X-Class bonnet for that 'masculine' look, and the split grille will probably look similar to it's Teutonic SUV stablemates. There is also daytime running lights, and some decent-sized roof rails.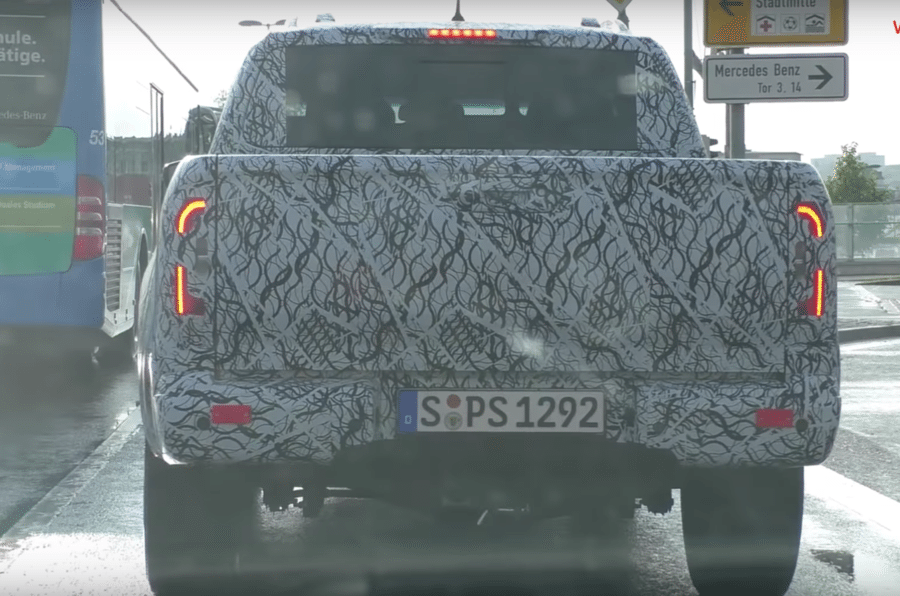 The rear end is sporting different brake lights to the Navara, but we can also see what looks like Nissan's five-link rear end. While it's good at on-road dynamics, the current setup ain't so great at load hauling, which is something Mercedes will want to address. It also looks like the rear window is also going to be styled differently to the Navara. Also, that cool mesh tailgate on the concept vehicle hasn't made it any further.
Read more about the Mercedes-Benz X-Class ute.
The Mercedes X-Class is going to be offered as two different models, oriented at on-road and off-road emphases. It will be sitting at the top end of the price bracket, competing mainly with the Volkswagen Amarok V6 Ultimate, but will also have a range of specs and price points to compete with the rest of the field.