Preparation is always key to a stress-free 4X4 adventure or excursion. You certainly don't want to find yourself in some out-of-the-way place, far from the nearest shop and suddenly discover you'd forgotten to pack something essential. Before you head out on the open road, read through our handy checklist to make sure you're only leaving the hassles behind.
Bring only what you need
What you bring on a 4X4 trip certainly depends on where you're going and how long you plan to stay. You should also make sure you're packing for the weather, bringing what you need for rainy or colder conditions. But for the purpose of this guide, we'll just cover the basics for your off-roading fun.
First off, pack light. You've got limited space to work with, and you don't want your vehicle weighed down unnecessarily – especially if you're off-roading. So, make sure you're only taking what you need for your trip. You'll definitely need some extra clothing in case you get wet or muddy, but do you really need that third hoodie weighing down your pack? Are you really wearing all those pairs of boots? Sure they look great, but they can be left behind this time.
What Gear Should I Bring?
Again, what gear you bring on your adventure is totally dependent on what you're doing and where you're going. If you're camping, you'll need a tent, sleeping bag and mattress, as well as all your food, provisions and cooking gear. But essential gear you'll need on any trip, no matter the length or destination, includes a first aid kit, flares and water. Additionally (and space providing), you could also bring your toolbox (if you're the handy type) and spare parts. Don't forget the bottle and can opener, as well as matches or a lighter.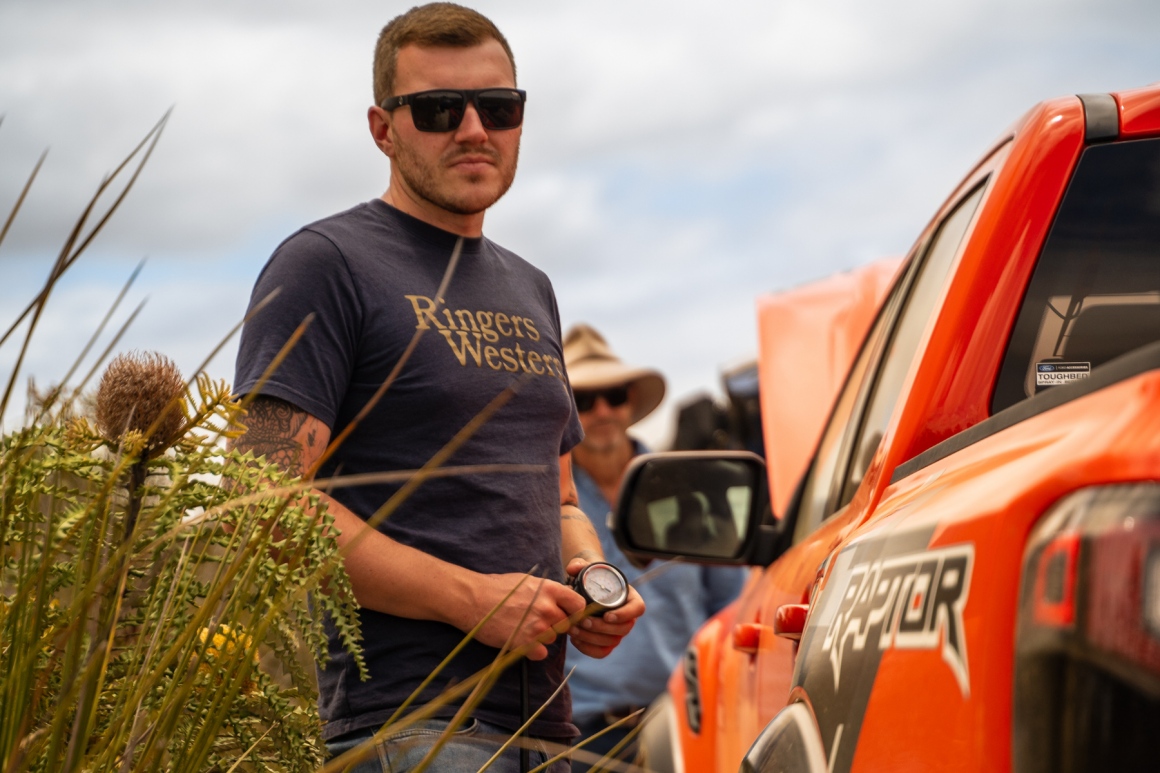 What Clothing to Pack
Of course, the weather will determine what clothes you bring. However, there are some must-haves for any 4X4 excursion.
Clothes
Along with any rain or cold weather gear, you'll need hoodies or fleece jumpers for the night. As well as some t-shirts, pants, shorts, a hat and swimwear. If you're camping for a longer period of time, you may not want to pack a fresh shirt for every day. It saves space and camping's meant to be smelly and dirty anyway, right? You can find pretty much everything you need, all in one spot, at Ringers Western. They've got a huge selection of fun t-shirts, jeans and pants, underwear, fleeces, hoodies, swimwear and more. They even have boots and caps. The apparel is also just right for 4X4 or off-roading adventures, ruggedly designed but with an eye toward that outdoorsman style. Look good while you're having fun? You're covered in that department.
Boots
Your 4X4 has tyres that are meant for adventure. If you ask us, we reckon your footwear should be just as rugged. If you're out fishing, camping or hiking, your feet need the protection and comfort from a solid boot. Who would we suggest? Mongrel Boots of course. They not only deliver the Authentic Australian Work Boot, but they also have a wide range of footwear for every need. Mongrel is a family-owned business that's been crafting quality footwear in Australia since 1930, so you can bet they take pride in the boots they craft.
Shades
When you're outdoors you need to make sure you're protecting your eyes from the sun. You've also got to look cool while you're blasting through a sand dune or just relaxing by the water. So, a good pair of sunglasses is absolutely a must-have for your 4X4 trip – or any time you're outside, really. TONIC Eyewear produces polarised sunglasses specifically designed to tackle Australia's conditions. The company's high-performance glasses are the culmination of 27 years of research and development. Choose from photochromatic lenses that change depending on the light, anti-reflective and coloured lenses, or even prescription sunglasses. They've got something for every adventurer.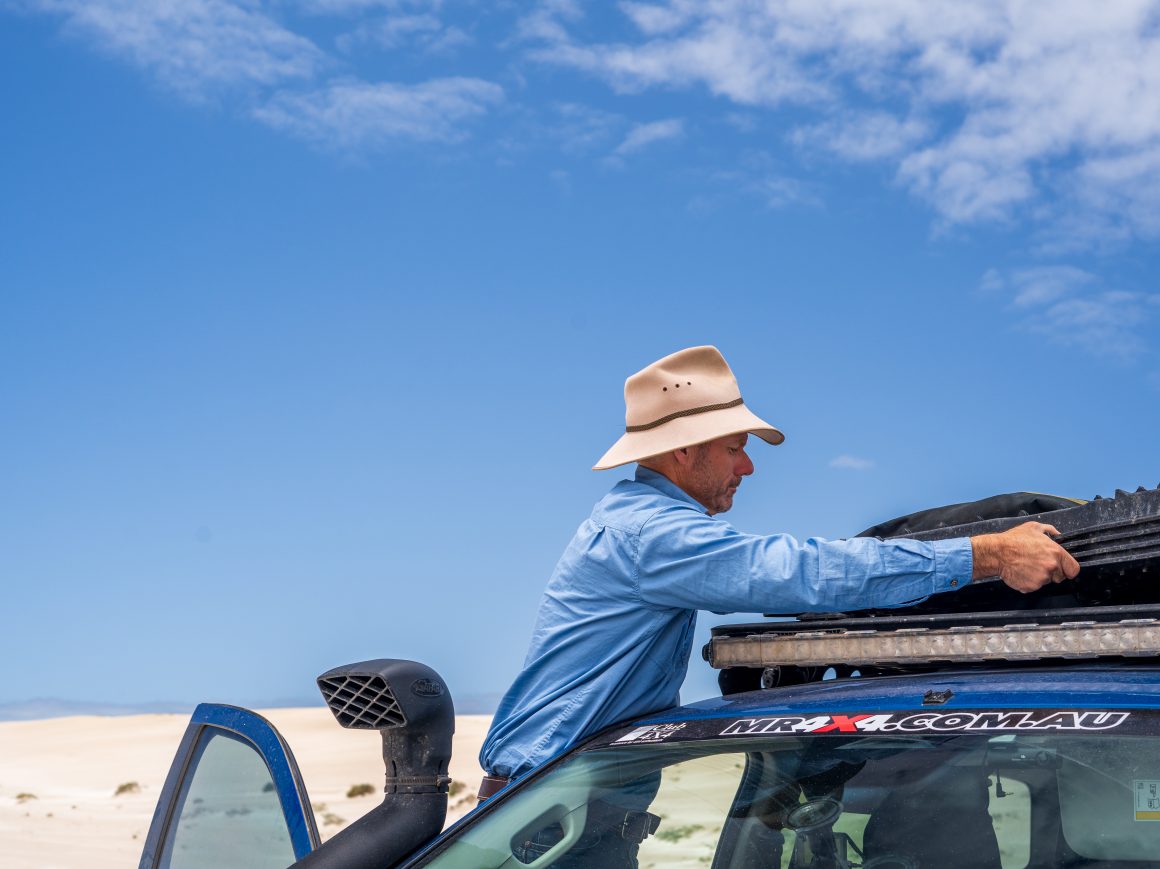 Packing Tips
Knowing what to bring is one thing, but packing it is another. If you were a great Tetris player back in the day, then maybe you're good to go. But if not, here are a couple of packing tips.
Get yourself a hard-copy list. Digital is good too, but in my opinion, you won't forget anything if it's on a list and you're checking it off with a pen as you go.
Pack heavy things down low. It sounds like a no-brainer, but pack your heavy stuff low and your lighter stuff on top of that. It's better for maintaining a good centre of gravity for your vehicle. Also, things don't get crushed. Additionally, you can put more lightweight items on your roof rack.
Pack items you need first – last! When you arrive at your destination, you don't want to be digging around for what you need right away. Nothing messes up a tent more than clothes here, there and everywhere. It takes some forward-thinking, but try to estimate what you may need as soon as you park. For example, if you're arriving after the sun's gone down, head torches should be on top. Pack anything you'll immediately need last so they're easily accessible.
There are so many things that go into making a 4X4 adventure a memory to last a lifetime. Although it may seem like a small aspect of the trip, what you pack will make a huge difference. We reckon these tips will help you have an awesome 4X4 adventure. Let us know if you've got any others up your sleeve that we can steal for our next trip too! Oh, and did we forget to say… Make sure you pack the beers.