Nissan's Warrior program is one of the greatest initiatives we've seen for a long time. A home grown factory backed packaged developed for Aussie conditions. Better handling. Higher GVM. More off-road ability. It's proof positive that not only do the factory appreciate what we want our 4x4s to actually do. But that the factories can take our needs and wants into consideration when bringing the base models to market. It wasn't that long ago that factory diff locks was a pipe dream in most 4x4s.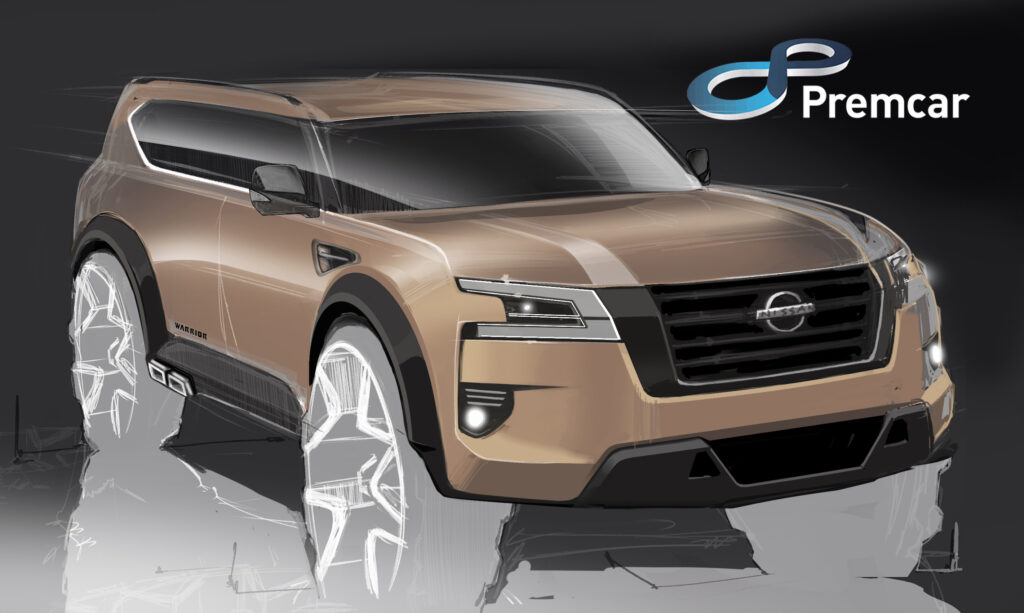 After the successful roll out of the Navara Pro-4X Warrior, and the upcoming entry level Navara SL Warrior, punters are jumping at the possibility of a Warrior variant of the recently successful Y62 Patrol. Originally shunned by the 4×4 market due to its petrol only powertrain and independent rear suspension, the Y62 has been gaining in popularity as the model proves itself. A 5.6L V8 wagon capable of 500hp with bolt on mods is the perfect platform for an upgraded angrier version. But what will it look like? Well that depends who you ask.
4×4 journalists and Facebook comment sections are convinced it'll be a hardcore off-roader. Promises of big lifts. Bigger tyres. And bar work and bash plates up armouring the wagon's supple sheet metal are all enticing. But it's not clear yet which way things will go. Two conflicting renders tell two very different stories. One, an early concept out of Premcar. The other, CarsGuide design guru Thanos Pappas taking styling elements from the current Warrior Range. His radical design has small diameter wheels, bulging Raptor style flares and chunky 35in mud tyres. Match that with bash plates, recovery points, and heavy duty side steps and it's a formidable package right from the factory.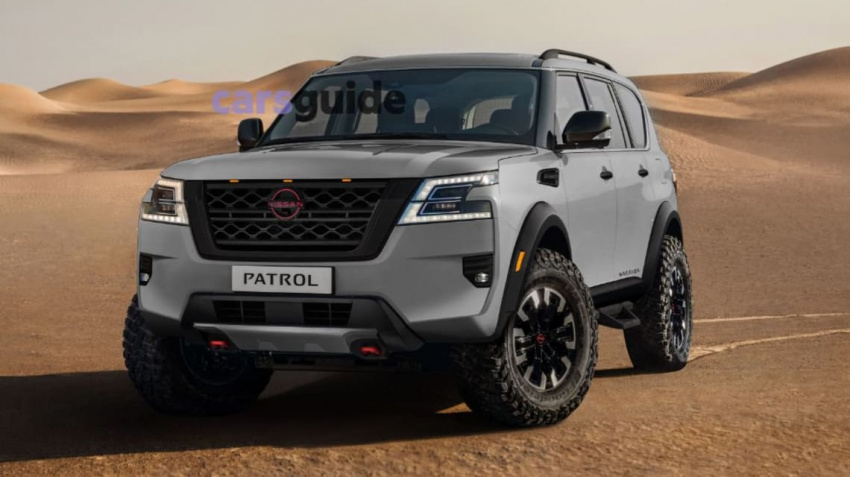 By contract, Premcar's sketch is vastly different. The biggest obvious change from the Navara based Warrior concepts is a clear lack of hoop less steel bull bar up front. Incorporating a winch mount and LED light bar it's one of the major selling points of the Navara Warrior platform. By not including it in the concept's it's a clear indicator Nissan are aiming the Patrol at on-road performance. That's backed up by the huge diameter wheels. Compared to the Navara Warriors chunky off-road tyres and smaller diameter rims it's a striking change. Finally, side exit exhausts and a low ride height all make it obvious this concept at least is more in line with the Nismo Patrol, rather than the Navara Warriors.
Premcar have previously stated "What's really interesting as we evolve this though is the interplay between off-road and on-road and whether some of that Warrior we want to be also more of an on-road look, and there could be a situation where you have two different interpretations of this Warrior mentality, if you will, depending on the vehicle. In our view it doesn't only have to mean off-roading as the ethos of the concept." adding even more confusion to the situation.
So what do you think? Will the Patrol Warrior be an off-road animal. Or will it be built to dominate the streets? Let us know in the comments below.
Quick Links